Qgiv offers free donation templates to fundrasiers looking to better their Nonprofit. Use them for corporate donation requests, individual donation requests, and more!
Before you start sending out appeal letters and emails and making phone calls to random strangers, you have to determine who you want and need to ask for donations.
Click on one of the tabs to get started.
Nearly three-fourths of all nonprofit contributions are made by people who are drawn to particular causes, organizations, and missions.
There are several advantages to asking for donations from individuals:
They're the easiest group of donors to reach.
They likely have personal ties to your cause and feel strongly about your mission.
There are hundreds of millions of people who have the potential to give.
Donors also benefit from giving to nonprofits:
There is a tax incentive attached to charitable giving.
Donors feel good knowing that they helped others.
Whether you're fundraising in your local community or halfway across the world, you can ask individuals for donations!
Corporations often have their own existing corporate social responsibility (CSR) initiatives that might include:
Matching gift programs
Individual and team volunteer grants
Local, state, and national grant programs
In-kind donation programs
Other ways to give to charitable organizations
It's important to research a company's CSR program before asking them for donations. They might have limitations on the types of nonprofits that they donate to or have a cap on the amount that they give to charities each year.
If you ask for donations from corporations, your nonprofit benefits by:
Forming a strong partnership with a larger company.
Potentially receiving those donations on an annual basis.
Having access to more people to promote employee giving programs to.
Additionally, corporations benefit by:
Expanding their CSR initiatives.
Appearing more philanthropic in the eyes of consumers.
Receiving a tax benefit.
Asking corporations for donations can be a lengthy and involved process. When done right, your nonprofit stands to benefit a great deal!
Foundations are charitable organizations that issue grants to nonprofits based on certain criteria.
These criteria could be related to:
Foundations come in all shapes and sizes and are normally split into three groups:
Corporate Foundations
Private Foundations
Community Foundations
Sometimes, a foundation will award a grant to a particular nonprofit of its choosing. Other times, nonprofits submit annual grant requests to foundations in an effort to receive the grant.
Whatever the case is, foundations can be an alternative source of fundraising for nonprofit organizations.
Ways to Ask For Donations
Fifty years ago, asking for donations was a different ball game. But now, with the advent of the internet, email, and social media, nonprofits can ask for donations in more ways than ever!
To give you an idea of the different ways to ask for donations, we've compiled a list of the various routes you could take.
Click on one of these tabs to get started.
Tips for Soliciting Donations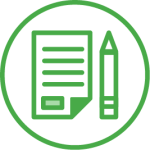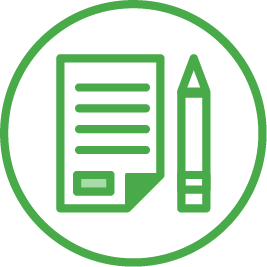 Before the Ask
Understand that there is a process. Fundraising in all its forms requires a plan, a cohesive team, and a unified asking strategy.
Start with your existing connections and move outward. Your staff, volunteers, and existing donors are the ones who care the most about your mission. Start by asking them for donations and then move to their connections.
Thoroughly research your donor base. Don't go into an ask unprepared! Research your donors to determine the right amount to ask for and the right way to ask.
During the Ask
Be genuine and authentic. Donors want to give to an organization they can believe in. Communicate your sincerity during the donation appeal.
Be prepared for something other than a "Yes!" Not everyone is immediately going to want to donate to your cause. Be prepared for No, Maybe, and everything in between.
Explain what the funds will go toward. People don't just throw money at nothing. Tell them why their donations are needed and what they'll help accomplish.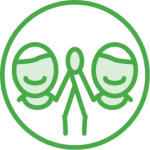 After the Ask
Say thank you more than once. Gratitude is one of the most important components of fundraising. Make sure your donors are aware of your appreciation.
Follow up. Give donors examples of what their contributions went toward. Show pictures, tell stories, and give donors a reason to donate again.
Offer other opportunities for engagement. Don't just let your supporters sit in your donor pool. Invite them to events. Encourage them to pursue volunteer opportunities. Engage with them outside of the fundraising appeal.
Templates for Fundraising Letters and Emails
It's not always easy to put your mission, your need, and your passion into a one or two page document.
Luckily, we've got your back. We've created helpful templates for fundraising letters and emails of all kinds.
Check out these tabs for ideas!
Time and Money Saving Fundraising Tools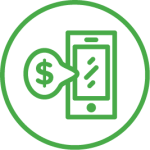 Mobile-Responsive Donation Pages
It's all well and good if your donation form looks great on a computer, but does it function as well on a smartphone or tablet?
Make sure that your donors aren't pinching, scrolling, and zooming just to give to your organization. Invest in a mobile-responsive donation page design and start collecting contributions from donors who are on-the-go.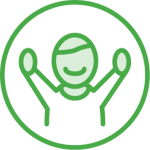 Social Fundraising
If you're looking for a way to bring in more revenue and acquire more supporters, you should turn to social fundraising.
Also known as peer-to-peer fundraising, social fundraising takes advantage of your existing donor connections and puts your donors in control of their own fundraising efforts.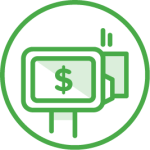 Donation Kiosks
Fundraising events are great ways to interact with donors and raise more money.
But not everyone carries cash or checks all the time.
Use donation kiosks to encourage your credit-card-wielding donors to give at your next fundraising event!
Frequently Asked Questions About Fundraising
How should my organization ask for donations?
The short answer is to use a multichannel approach that combines:
Direct mail
In-person appeals
Email
Online donation forms
Social media
Phone calls
Fundraising events
And more!
Fundraising is not a one-size-fits-all effort. Find what methods your donors respond to and plan accordingly.
Does my nonprofit need an online donation page?
More and more donors are looking for quick and easy ways to give to nonprofits.
If you want to start receiving donations from these supports, you should definitely have an online donation page.
Creating an online donation page isn't as intimidating as it sounds, and the end result can mean even more contributions for your organization.
How can I get started with fundraising?
Start with your inner circle and move outward.
Find people that care about your mission and feel strongly enough to donate.
From these two starting points, you can slowly move into fundraising with a broader scope.
What are the requirements for acknowledging donations?
You should always thank donors for their contributions, and you must provide a written acknowledgement for all donations over $250.
Your acknowledgements can also serve as donation receipts (read all about those here).
What's the difference between a donation and a pledge?
A donation is an amount given by a supporter in full.
A pledge is when a supporter promises to pay a certain amount over a specified amount of time.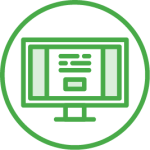 Donation Pages
Does your organization want to start collecting more donations online?
Our branded and easy-to-use donation pages mean more contributions and a lower donor turnover.
Our donation forms are:
Accessible on any device
Fully customizable
Event registrations
Recurring donations and more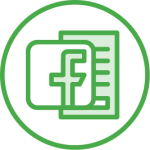 Social Fundraising
If you're looking for a way to bring in more revenue and acquire more supporters, consider Qgiv's peer-to-peer platform, Hobnob!
You'll raise donations and awareness for your cause.
We'll make it easy and effective with:
Responsive design
Fully customizable pages
Event storefront
Email + social sharing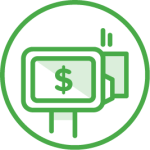 Donation Kiosks
Qgiv's Kiosks are a great way to bring in donations during events.
Supporters can donate in person with a Qgiv Kiosk. It works with your Qgiv account, so there's no extra work.
Some features of a Qgiv Kiosk include:
Donations and recurring gifts
Event registrations
Built-in internet
Long-lasting battery life