I'm so grateful for Qgiv's incredible customer service. I have NEVER had someone exceed my expectations as much as my onboarding specialist did. I would wholeheartedly recommend this platform to others, primarily because of the service.
I had questions that I'm sure were elementary, and yet I felt 100% comfortable asking any question and reaching out for what I needed. I'm not sure if the number of questions I had exceeded the normal amount, but I wouldn't know that because no one ever expressed annoyance, claimed we ran out of time, or was less than prompt.
My customer onboarding specialist held my hand, walked me through a brand-new experience, and made me feel like I was the most important person she could be helping. That is excellent customer service. She pointed me to resources that could further my learning—and they did—but she would also answer my questions directly if I didn't understand or had forgotten something I had watched or read.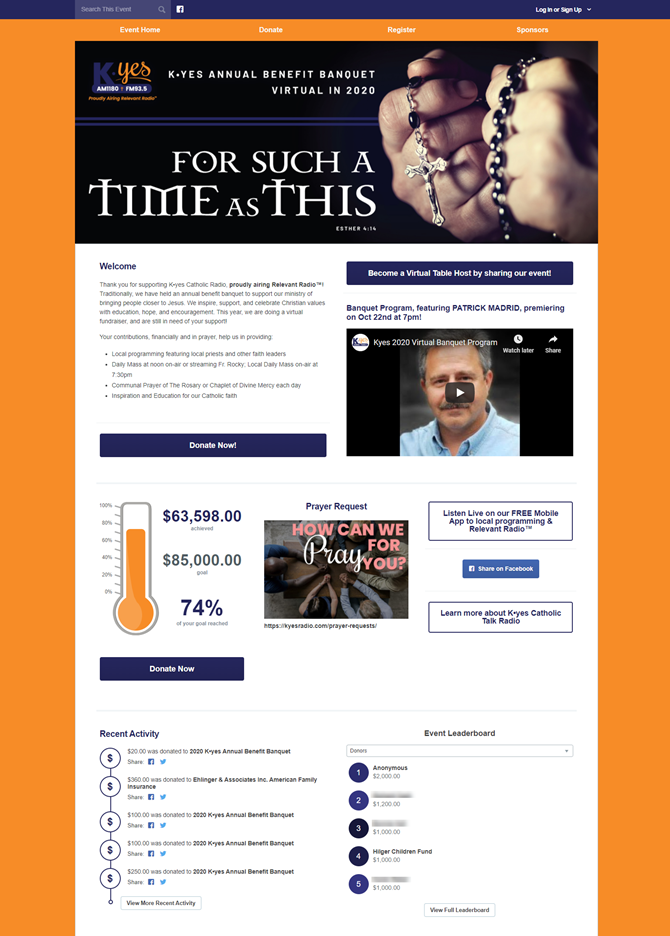 Many other companies send resources when you have questions but don't take the time to personally get on the phone with you or email to answer a specific question or help when you feel overwhelmed or lost. They just keep sending more resources. By contrast, Qgiv had all those resources, plus the personal experience so many are craving and needing at a time like this.
Thank you for the incredible Qgiv experience we've had!