Join us on January 31st for our Fundraising Lab in Los Angeles! This free event will give you the opportunity to network with nonprofit peers and walk away with information from the Tom Iselin on Concierge Fundraising!
Agenda and Details
The Fig House
6433 N Figueroa St
Los Angeles, CA 90042
8:00am – Free Breakfast & Networking
9:00am – Concierge Fundraising | Tom Iselin
10:30am – Qgiv Show & Tell | See how other organizations are getting the most out of Qgiv
11:00am – How To: Build a Better Appeal
In private, what do your donors think of you? If they could give you a "donor relationship" Yelp-like score, how would you fare? Why care? Because more than 50 percent of donors never make a second gift, and more than 90 percent of donors never make a fifth-year gift. Donor retention is rooted in donor relations, and that starts with you.
In this fast-moving, high-energy workshop, social entrepreneur, author, and do-gooder Tom Iselin, will help you rethink first impressions and help you make lasting ones. Tom has built five notable nonprofits, raised tens of millions of dollars, as is a well-known speaker and author.
In just 60 minutes, Tom will share his secrets on how to reshape your personal brand into one of "Donor Concierge" that will increase your likability and "memorability," help you raise a bundle of money, and create greater donor loyalty. You'll also learn giving triggers that turn donors on and off, surefire engagement tactics that boost retention rates, and non-traditional tactics for finding, cultivating, and thanking donors that will make an indelible impression.
Tom has also offered to provide free, informal "office hours" after the event so you can ask detailed questions about your fundraising efforts and challenges.
Afterward, we'll explore how other clients are using Qgiv and driving success during a Qgiv Show & Tell. This will be followed up by a how-to session on building a better appeal. We do ask one thing of attendees: bring an appeal letter you want to improve! You'll walk away with an appeal that stands out and makes your donors feel like they're the star of the show.
If you know someone who might benefit from attending, bring them along!
About Tom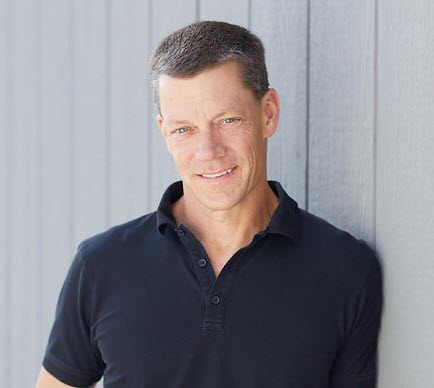 After a near-death experience in 1991, Tom left the big city lights and world of finance to become a social entrepreneur.
He then went on to build five notable nonprofits that address some of the nation's complex societal issues: Hunger (the Hunger Coalition), substance abuse (Natural High), the environment (Environmental News Network), people with disabilities (Sun Valley Adaptive Sports), and one of America's largest wounded warrior rehabilitation programs (Higher Ground).
In the process, he's raised tens of millions of dollars, help shape national policy, and his work has touched the lives of millions of people across the country. Tom is also a nationally-renowned speaker and author. He has published six books and tours around the country speaking to thousands of nonprofit leaders each year on a variety of topics with his riveting, enthusiastic, and "Been in the trenches just like you!" style of speaking.
In 2006, Tom won the Social Entrepreneur of the Year award, and has been featured on CNN, Nightline, Newsweek, and Associated Press for his work in the industry.
Tom runs a nonprofit consulting business that specializes in fundraising, strategic planning, board engagement, and retreats. He attended UC-San Diego, University of Wisconsin-Madison, and Harvard. Tom lives in La Jolla, CA, where he loves tennis, mountain biking, cooking, and life at the beach with his family.