Did you know that you can use an image of part of your donation form in an email to link out to your full form? This is great for end-of-year appeals! In the example below, we've taken a screen shot of the amounts container on one of our forms, and then added a hyperlink to the full form with the $30 donation amount preselected for the donor! You can achieve this by utilizing our widgets feature (you'll  need to be logged in to your Qgiv account to view that article!). We also added some text to the image suggesting a donation amount – research shows this is highly effective!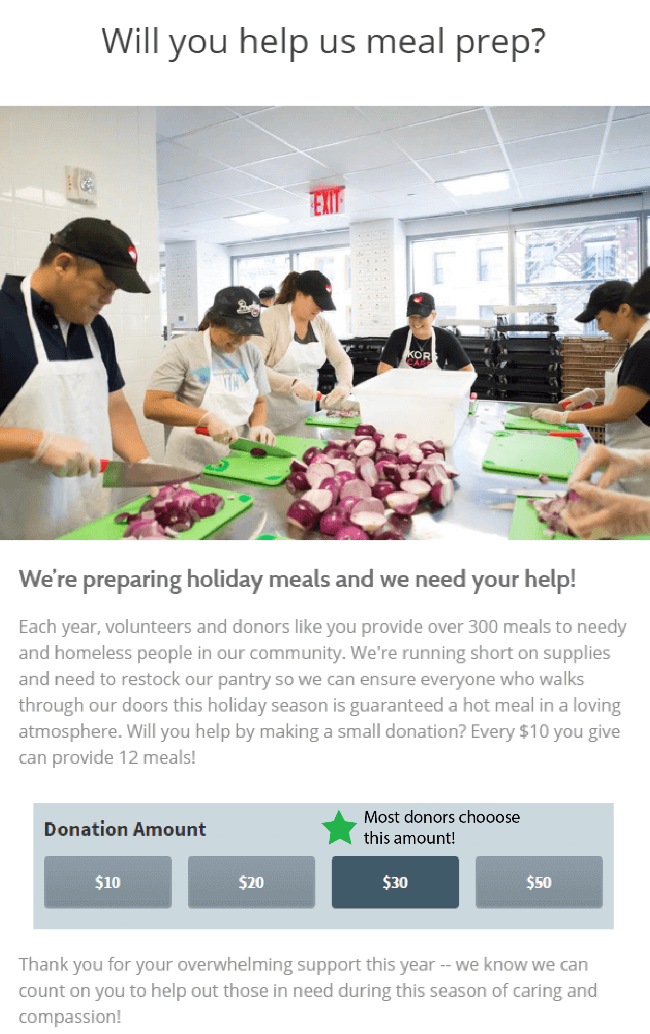 We used Campaign Monitor, which is super simple – all you have to do is drag and drop a content block and choose the hyperlink option from the editing toolbar!
It's a little different for each email program, but you should easily be able to accomplish the same thing. Here are links to a few guides from popular email services to get you started!
MailChimp: Add a Link to an Image
Constant Contact: Make an Image a Clickable Link