Features and Enhancements
Recurring donors getting too many emails? You now have the option to turn off email notifications for a recurring donation series. Remember, best practice is still to make sure your donors get a year-end donation summary for their tax records. Want to read more about writing emailed donation receipts? Check out our blog!
Big update for donation amounts! You can now have different donation amounts for recurring donations than you do for one-time donations. This is great if you'd like to offer lower amounts for monthly donations to encourage ongoing giving 🎉
Speaking of donation amounts, in Form Builder, you can now change whether the one-time or ongoing donation tab appears first on your form.
Also, the fine print on the ongoing gifts tab was already customizable before this update, and it still is! But we've changed the default fine print to ensure donors know they're signing up for an ongoing gift.
We've also made some updates to help with reporting! We've added a new custom report field so you can track the change history for recurring donations.
Our contact matching logic for DonorPerfect has been tweaked to help ensure that data is exported to the right donor record in the case of a "tie."
We've added "Donor ID" as a custom report column and a custom mapping field for service integrations.
And you can now add or edit a donor's title after a donation has been made!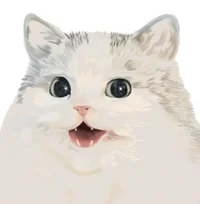 Bug Fixes
The Product team has been doing lots work under the hood to make sure things are working as expected! A couple of highlights include:
Making sure your peer-to-peer leaderboards match the gift totals you're seeing in your reports
Ensuring that SMS contact lists can be downloaded into Excel or CSV from the Qgiv control panel