Your fundraising events are essential to your nonprofit's success, so naturally, you'll want these events to bring in as many donors and build enough exposure as possible to result in the most contributions.
As most of us know, many of those things are easier said than done, especially when piled on top of organizing the event from start to finish. Luckily, there are plenty of event fundraising software solutions to aid your nonprofit with creating your best fundraising event yet.
We've listed out our top 7 providers just for you:
Read on to learn which provider can help your nonprofit host a stellar event!

 1. Qgiv – Best for All Fundraising Events
Event Fundraising Platform Overview
We advertise that our product was built with you in mind because it was! We're here to make sure your peer-to-peer fundraising efforts are successful and streamlined.
Why settle for software that makes you feel like the rest? Our software is fully customizable because we know every nonprofit is different. Our solutions let you customize your donation forms, thank-you's, and reports so you receive and provide the best experiences yet.
You'll help your donors feel recognized and appreciated by thanking them in amazing ways and helping them get involved. With our reports, you'll be able to perfect your outreach and donor communications.
Best Features of this Event Fundraising Software
Our features, what we like to call "the Fundraising Essentials," include:
Customizable confirmation pages
Donation dedications
Unlimited event registrations
Interactive dashboard and reporting
Recurring donations and donor accounts
And that's just naming a few!
Pricing
Here are our packages:
Start is free and has a fee of 3.95% and 30¢ per transaction
Grow, our most popular package, is $49 a month with 3.95% and 30¢ per transaction
Engage package, a more comprehensive package, is $199 a month
We'll set a price for our Impact package, if you're a high-volume organization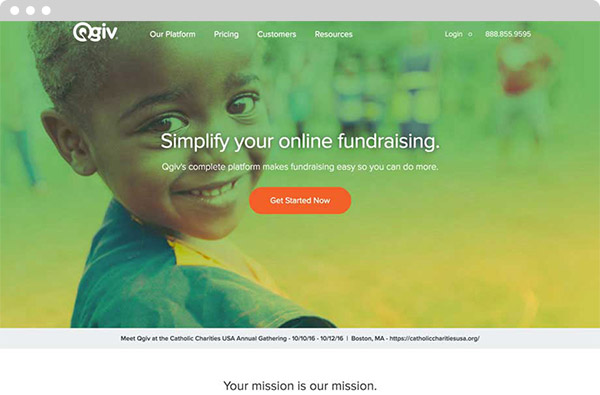 2. BidPal – Best for Charity Auctions
Event Fundraising Platform Overview
Second on our list is fundraising event and charity auction expert BidPal. From galas to golf tournaments to classes to auctions, BidPal can handle it all.
BidPal's intuitive software was designed for fundraising events, so your organization will be able to manage multiple events at once all for the same price. You'll have easy access to all your event data so you can copy event settings from previous fundraisers!
In addition, if charity auctions are your favorite events to host, BidPal can help you procure and track auction items, manage item storage, categorize packages, and even sell fixed price items or raffle tickets. They even offer mobile bidding solutions to bring your auction event to the next level for fantastic donor experiences.
Best Features of this Event Fundraising Software
BidPal will help your nonprofit master your entire event, from start to finish, covering every aspect like:
Event management
Ticketing
Registration and check-out
Payment
Reporting and analytics
Pricing
BidPal knows one size doesn't fit all, so they offer multiple packages to fit any event. Contact BidPal for a quote.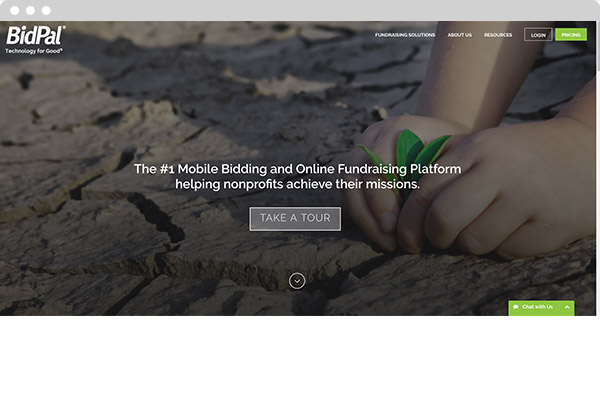 3. Fundly – Best for Fun Runs
Fundraising Event Platform Overview
Fundly is a great third party platform for event fundraising because it lets you place powerful photos and videos front and center on your webpage. You can upload content from your computer, YouTube, Vimeo, and even Facebook to create the most influential statements on your site.
Fundly is especially great for events like fun runs because individuals can easily achieve a personal fundraising goal without the need for centralized software. Plus, your site is mobile-optimized, making sure it looks great and legible on any screen so no matter what device your donors are viewing your site from, they'll be able to donate and get all the information they need.
In addition, your Fundly page will feature prominent social sharing buttons so your donors can spread the word to their own respective networks. Your organization can even import contacts from Gmail, Yahoo, Survey Monkey, and Constant Contact accounts. Between your donors' sharing and your contacts from various accounts, you're sure have everyone donating!
Best Features of this Fundraising Event Software
Fundly even has a mobile app so you can update your page on-the-go. Use their app to:
Thank donors
Send emails
Post updates
Pricing
This platform is free to use! Fundly will only deduct a 4.9% platform fee, a credit card processing fee of 2.9%, and 30¢ from each donation.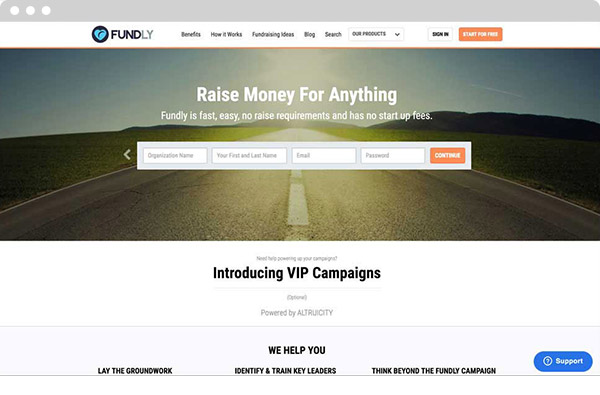 4. DipJar – Best for Small Donations
Fundraising Event Platform Overview
While DipJar is a hardware, not a software, it still has the capability to dramatically increase your organization's profits.
DipJar's product, a giving kiosk, is the perfect addition to any fundraising event your organization hosts. With just one dip of a credit card, you can accept donations from donors with credit and debit cards. Each kiosk will accept donations of one amount, which can be altered to your nonprofit's liking. It's all in efforts to speed up the donation process and complete it in just one step: a dip of a card.
DipJar is perfect for collecting small donations. If you're looking for a kiosk that can handle larger amounts look to our giving kiosk as an alternative option.
Best Features of this Fundraising Event Software
With DipJar's performance tracking feature, you can:
See every dip in real time from your computer, tablet, or phone
Control your preset dollar amount
Pricing
DipJar's hardware is $399 per product and they have one, all-inclusive fee of 3% and 17¢ per transaction.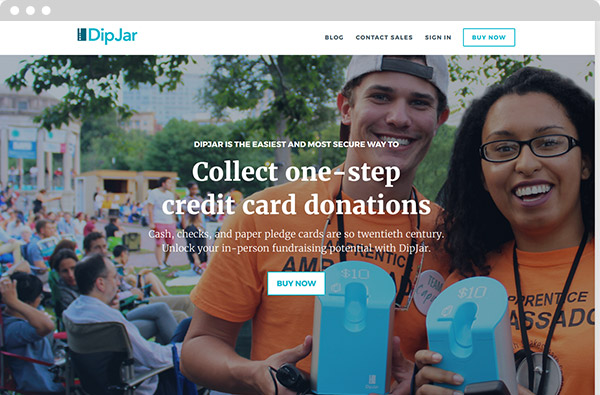 5. DonorSearch – Best for Event Screening
Fundraising Event Platform Overview
DonorSearch's software is perfect for event screening and maximizing your donors' potential. Their prospect screening tools can help you determine who to invite to which events.
Their comprehensive screenings will reveal philanthropic and wealth donor profiles your organization can use to its advantage. Plus, you'll be able to view these records easily through their ProspectView Online research program.
If a donor typically gives to marathon events during the spring, you'd likely want to invite her to your upcoming 5K Walk event in June, for example. DonorSearch's comprehensive toolkit can help you maximize your event's potential through donor data.
Best Features of this Fundraising Event Software
Their tool, My Portfolio, helps organize your donor data with the following processes, all so you can easily export your data for detailed analysis:
Screening
Reporting
Sorting
And filtering
Pricing
You can schedule a live demo with a DonorSearch team member or contact their team for a quote on their software.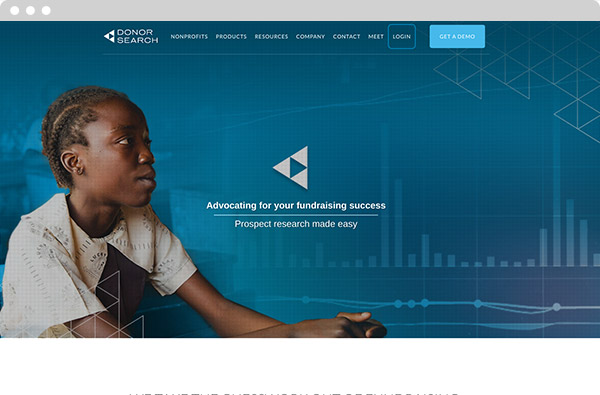 6. Salsa – Best for Event Management
Fundraising Event Platform Overview
Salsa's comprehensive event fundraising software can help you encourage generosity from your donors. From strengthening your donor communications to building branded forms, Salsa can help you tackle your next fundraising event.
With Salsa, you'll be able to automate everything to your nonprofit's liking. Send out automated emails to inform your following about your upcoming event and how to register for it. After your event, you can automate thank-you messages.
Plus, Salsa can even let you offer different registration types. From early bid specials to VIP packages, your donors will be able to find the perfect ticket for them.
Best Features of this Fundraising Event Software
Building an event with Salsa is easy. They'll help you with everything you need, like:
Configuring custom registration types
Building event pages and forms
Coaching your fundraisers (for peer-to-peer campaigns)
Pricing
Salsa's Engage package starts at $179 while their CRM package starts at $249.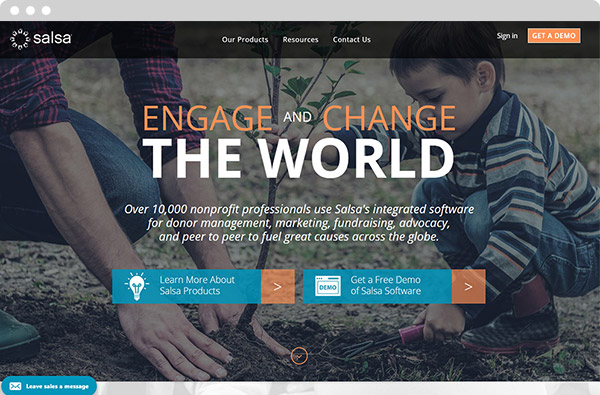 7. Agilon – Best for Event Marketing
Fundraising Event Platform Overview
Agilon knows that planning an event is time-consuming and can even be a little overwhelming, which is why they've developed their event fundraising software to help nonprofits like yours!
Agilon can even assist your nonprofit with marketing your event through various channels. Their software can help you automate your online event calendars with your registration and register attendees with their spouses and guests!
Agilon's services will help you with everything you need to make sure your event runs smoothly and then some.
Best Features of this Fundraising Event Software
Agilon will also help you:
Include multiple activities and respective prices levels in registration
Record personal donor preferences, like dietary restrictions
Make note of travel arrangements for your VIP attendees
Track important dates, vendors, and contacts
Manage expenses against your budget
Pricing
Contact Agilon for a quote on their event management software!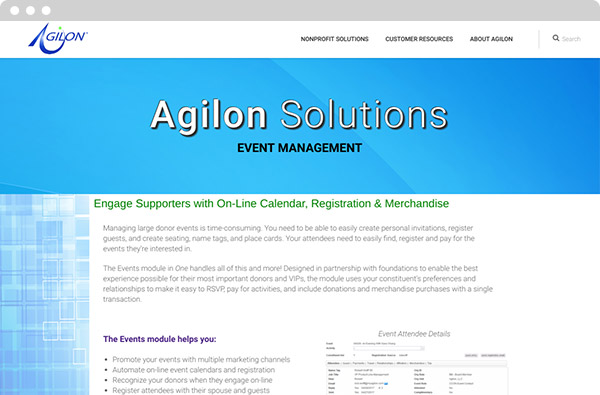 ---
Now that you have our top 7 event fundraising software solutions, you're sure to host the most stellar event your nonprofit and your donors have yet to see! Use the help of a fantastic event fundraising software provider to push your nonprofit's events to the next level. Happy fundraising!
Additional Resources
Check out these other resources that can help your organization make sure your events run smoothly: