"We love our Qgiv Kiosk! The web forms are amazingly easy, too. We were looking for a third party app that would simplify ticket purchases for fundraising events and make donating easy and un-intrusive for guest donations. It was important to have the ability to easily integrate transactions with our current database. Qgiv was and is our answer! "The Kiosk, web forms, and widgets have enabled us to offer our congregants a streamlined alternative to the many clicks our current database requires when used by itself. We also like that on each event registration form there is a place for additional donations. We use this feature and, to our delight, we're collecting unexpected income. Who wouldn't want that?! Finally, the customer service is prompt and thorough.
The more we use Qgiv and its income tools, the more we love it!"
Feature Favorites

Meghan Dake-Morrell
Assistant Minister

San Jose Center for Spiritual Living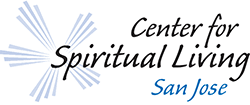 www.cslsj.org
Raising more money has never been easier.
We'll give you a one-on-one tour of Qgiv and show you how simple fundraising can be.
Get Started Today