Central Florida Speech and Hearing Center Dramatically Improves Fundraising Tracking by Using Qgiv's Peer-to-Peer Platform for the First Time
WHO THEY ARE
Central Florida Speech and Hearing Center's services are much-needed in the community, especially for children. The Center sees about 230 children a week for speech therapy services and 92% of those children require subsidized funding with over 100 on a waiting list. In addition they see more than 90 children a month for audiology services.
HOW QGIV HELPS
The Center has two fundraising events annually, each with similar formats. The Mr. Central Florida event is held in the fall, while the Women of Central Florida Fashion Show is in the spring. The participants are community leaders representing Central Florida in an exciting and fun-filled competition vying for the titles of Mr. Central Florida and Woman of the Year. Participants seek votes at $1 each or by securing sponsorships and auction items.
For the past four years the Center has managed both fundraising events by tracking and recording votes manually in spreadsheets. The time it took was overwhelming with contestants constantly stopping by the office to drop off cash and checks, calling and texting to see where they were in the standings, and asking whether votes had been recorded.
The Center set up their 2017 Women of Central Florida Spring Fashion Show on Qgiv's peer-to-peer platform, went through complimentary training on the system's functionality, and then sat back and reaped the benefits of having an online system do most of the work for them!
Implementing such a quick and easy way for supporters to go online and cast their votes made a huge difference—their giving increased 300% over the prior year's fashion show!
Feature Favorites
Leaderboards
Staff and participants love looking to see who is ahead in votes.
Thermometers
The Center appreciates being able to see real-time results.
Peer-to-peer Fundraising
The ease-of-use provided by Qgiv's peer-to-peer fundraising platform improved event tracking!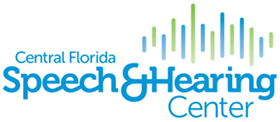 Central Florida Speech and Hearing Center is the region's leading provider of care for patients with communication difficulties. They provide high quality speech, language, and hearing services for patients of all ages and incomes, including patients that otherwise cannot afford them. In addition to their full range of audiology and speech-language pathology services, they are a distribution center for amplified phone systems. They also provide onsite industrial hearing testing for Central Florida businesses.