"I like Qgiv because they just get it. Their support staff goes above and beyond to make sure our team has the tools we need to do our jobs better. With a small shop, it's easy for things to get pushed to the bottom of a 'To Do' list even when they are important and time-sensitive. I think we've all been there. The Qgiv support team's responsiveness makes me feel like we're all working together toward the same goal.
Qgiv has helped to expand our thinking when it comes to online giving. We've been able to explore new strategies without worrying about breaking the bank or being locked into long-term contracts with high fees.
We recently had the opportunity to try out Qgiv's text-to-give feature. Before realizing this was something Qgiv offered, I had a number of calls with other potential vendors to use their service for mobile giving—lots of complicated sign-ups, fees, and headache. I can't believe how simple Qgiv's mobile giving feature was to set up! We're looking forward to using it again.
Qgiv has helped Illinois Legal Aid Online better understand our donors and learn about their giving patterns. We've been able to easily experiment with new kinds of giving for our donor base, including recurring monthly giving and peer-to-peer fundraising. The fact that Qgiv easily integrates with many of the other systems we use, including Salesforce and Klaviyo, is a huge plus. The amount of manual data entry we're avoiding is huge!"
Feature Favorites

Samantha Kyrkostas
Development Director

Illinois Legal Aid Online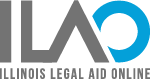 www.illinoislegalaid.org
Raising more money has never been easier.
We'll give you a one-on-one tour of Qgiv and show you how simple fundraising can be.
Get Started Today