"Qgiv offers our organization the most up-to-date fundraising and gift processing features that we have not been able to find even within some of the largest gift processing companies in the industry. We really appreciate the fact that when we have a question, a simple phone call results in an individual person on the line, as well. No obnoxious electronic system that we need to be directed through!"
Feature Favorites

Theresa Casey
Donor Relations Manager

Kids Hope USA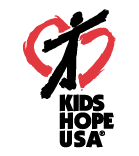 www.kidshopeusa.org
Raising more money has never been easier.
We'll give you a one-on-one tour of Qgiv and show you how simple fundraising can be.
Get Started Today