Rally your supporters. Win the race.
Successful campaigns depend on successful fundraising. We've got all the tools you need, and they're all in one place.
Online donation and event registration pages that are branded like your campaign
Don't distract your supporters with unappealing donation forms. They'll feel comfortable contributing to you and registering for your events when your pages look and feel exactly like the rest of your campaign.
Online Contributions
Sleek donation forms with your campaign's branding will encourage supporters to contribute.
Recurring Contributions
Your most dedicated supporters will love the option of easily scheduling recurring contributions.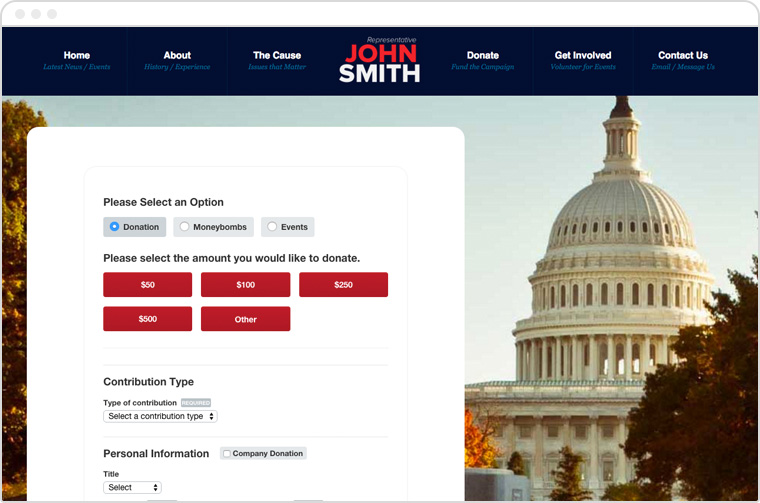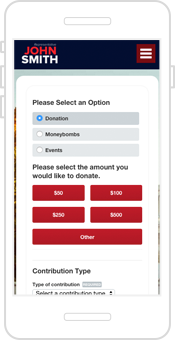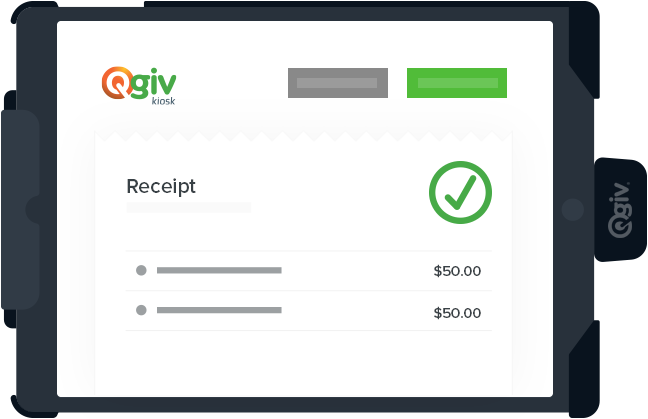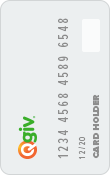 Campaign fundraising any time, any place
Fundraising doesn't just take place online. On-site options like handheld kiosks, text-based donations, and mobile virtual terminals make it easy to take contributions in person at rallies or other events.
Quick and simple text fundraising
Set up a custom keyword for your campaign to give supporters a way to contribute on their smartphones.
Process donations anywhere
Use the Qgiv Virtual Terminal app to process contributions and event registrations on-the-go.
Track your success with powerful management and reporting tools
Whether you need to know how much money you've raised this month or how many supporters have given to a particular campaign, the information you need is right at your fingertips.
Customized reports
Customize your reports with the data that you need to properly track and improve the strength of your online contributions.
Virtual Terminal
Take contributions face-to-face at events or rallies with your phone or computer using our Virtual Terminal.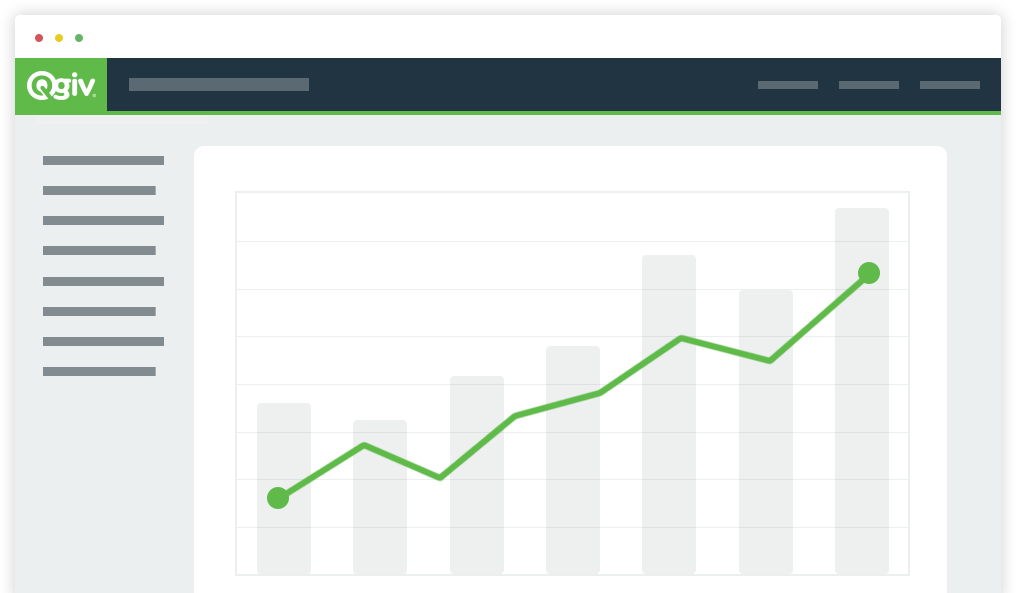 39% Increase in Contributions
Organizations that use our branded forms and integrated giving tools attract 39% more contributions than they did with their previous providers' services.
160% Greater Average Contribution
Our clients' average donation is 160% higher than the industry-wide standard for online donations.
The Fundraising Essentials
World-Class Customer Service
Intuitive Control Panel
Dedications and Restrictions
Recurring Contribution Setup
On-Site Fundraising Options
At-a-Glance Statistics and Forecasts
Powerful Reporting
Mobile Tools
Customizable Notifications
Event Registrations
GiftAssist
Donor Accounts
Customizable Receipts
Qgiv For Nonprofit Organizations
Raise more money. Change the world. Fundraisers who use Qgiv process 39% more donations than they did before, and those donations are 160% greater than the industry average.
Learn More
Qgiv For Faith-Based Organizations
Engage your members. Serve your community. Your members want to donate using their debit or credit cards instead of using cash or checks. Our intuitive platform makes it easy.
Learn More
"I would definitely recommend Qgiv. The product is so easy to use and their customer service is excellent!"
Let's launch your campaign.
Whether you're running for local office or running a super-PAC, we've got options for you.
Get Started Today