A More Efficient Way to Collect On-Site Donations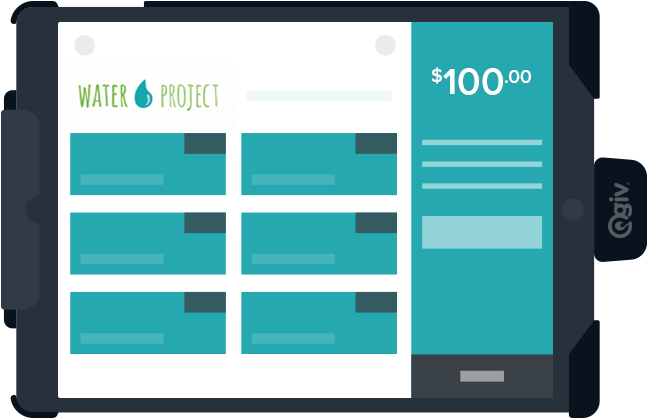 Make It Easy for Donors to Support You
Your donors rarely carry cash or checks. Handheld kiosks let them give in person with their debit or credit cards.
Donations
Take donations on the spot in seconds.
Event Registrations
Increase event attendance with easy on-site registrations.
Recurring Gifts
Let donors schedule recurring donations in seconds.
Take Your Handheld Kiosk to Your Donors
Use handheld kiosks anywhere your donors want to give. Handheld kiosks are easy to use any time, any place.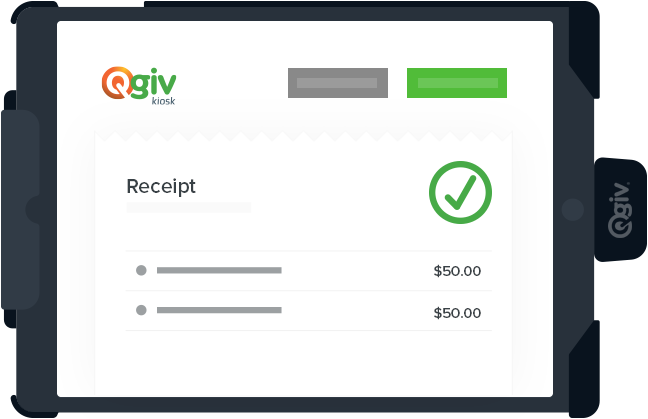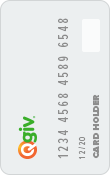 Built-In Internet
Handheld kiosks are equipped with built-in internet so they're always accessible, even if wifi is unavailable.
Long-Lasting Battery
Outdoor events and off-site venues are no problem for handheld kiosks' efficient battery.
Tailor It to Your Organization's Needs
Personalized Setup
Choose the donation amounts, types of donations, or events you want to appear on your handheld kiosk.
Your Colors and Logo
Every donor will see your organization's color scheme, logo, and branding during their donation.
99 Days Risk-Free
Try our handheld kiosk for 99 days with no obligations. If you don't love it, just send it back.
99 Days No Monthly Fee
The 99-day trial is a great way to try a handheld kiosk without paying monthly fees.
"It is easy to use and to manage changes. Best of all is the support that Qgiv provided during pre-sales and continues to do so post-sales. The most valuable feature to us is the immediate donation notification and the rapid transfer of funds to the church's account.

I would definitely recommend Qgiv to others."
With One Donation a Month, a Handheld Kiosk Pays For Itself.
Ready to jumpstart your online fundraising?
Ask Us About Kiosks