Grow with Qgiv:
Explore More Online Fundraising Tools
Lots of nonprofits start their online fundraising with PayPal. When you're ready to take your online fundraising to the next level, Qgiv can help.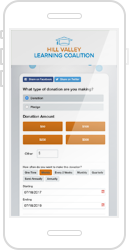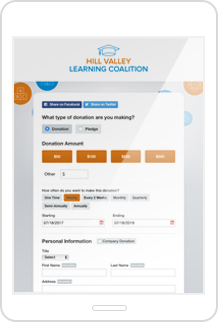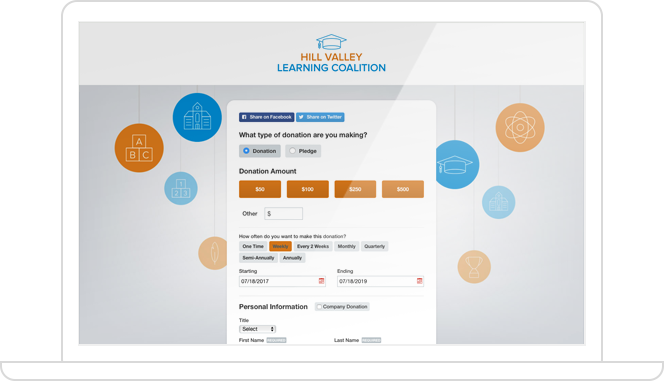 "When evaluating fundraising platforms, we looked at both Qgiv and PayPal and it was obvious to us that Qgiv offered much more value! We knew we wanted to maximize our fundraising efforts and Qgiv has allowed us to do just that. It's a solid and easy-to-use solution which doesn't require technical skills. We love how our donation form matches our website, how easy it is to run reports, and the integration with Constant Contact. We've also been able to take advantage of the included events registration system."
Why Use Qgiv?
PayPal has been used as a payment processor for all kinds of vendors and service providers. But Qgiv's sole focus is nonprofit fundraising; we've built a secure platform that's proven to help nonprofits raise more money. Our platform enhances what you're already doing with online fundraising by offering tools like:
Unlimited Branded Donation Forms
Branded donation forms raise more money than non-branded forms. Qgiv users enjoy unlimited branded donation forms that are easy to set up; use simple tools to customize your branding, images, and wording – no design experience needed. If you already have a webpage you love, you can embed a form directly onto your site.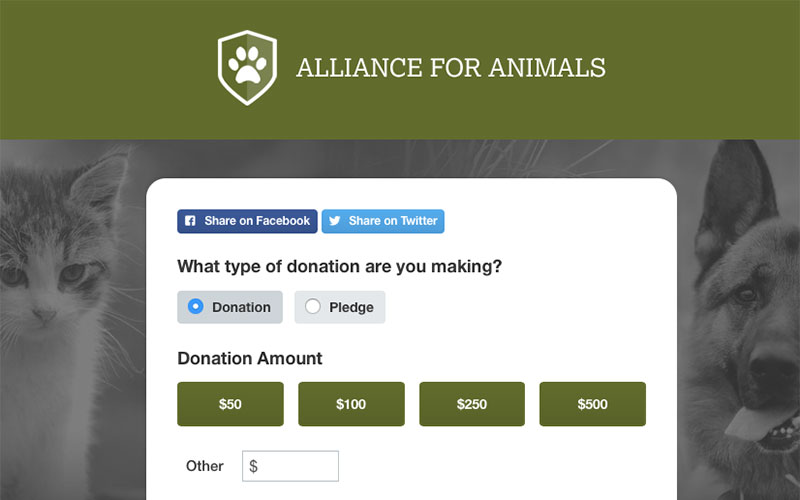 Unlimited Recurring Donations
You don't have to pay extra for recurring donations! They're always included.

Accept PayPal Donations
If some of your donors want to give with PayPal, they can! Qgiv supports PayPal as a payment option. It's a great, user-friendly way to retain donors who prefer to donate with PayPal.

Unlimited Event Registrations
Set up event forms and take unlimited event registrations. Build as many as you want!
Faster Access to Your Money
Donations processed through Qgiv are deposited in your account in 24-48 hours.
Unlimited Users & User Roles
Set up unlimited users and assign permissions tailored to their responsibilities.
Powerful Reporting & Dashboards
Access to donor data, at-a-glance tracking, and more are included with your account.
Unlimited Top-of-the-Line Customer Support
Qgiv's customer support is all US-based, and we'll never make you dial through an automated system before talking to someone. Ask questions, share ideas, and troubleshoot problems with a real, live person via phone or email, or search our online knowledge base 24/7.
I Want To Talk About Switching to Qgiv!
We'll give you a one-on-one tour of Qgiv and show what you're missing out on
Talk To Us Today