Data-Driven Engagement
Are you data-driven? We've got the reporting tools you need to gather and analyze data from your donations and registrations. You'll see what's working for your organization, and what may not be working, so you can tweak your processes, improve your campaigns, and raise more!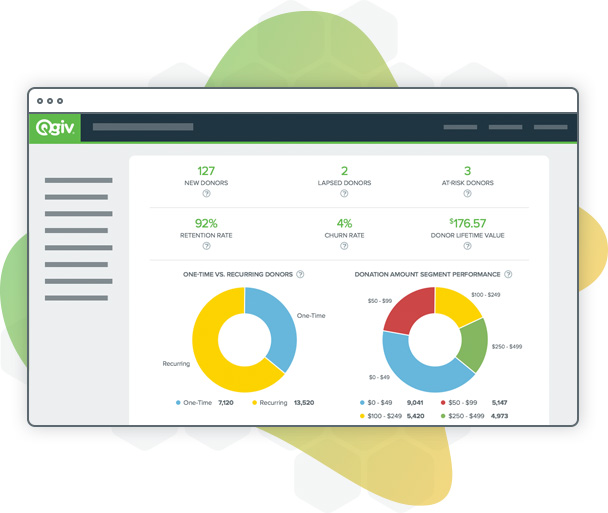 Unlock helpful tools like:
CRM integrations
Email integrations
Custom reports
Donor summaries
Advanced statistics
Offline donations and registrations
Time-saving tools so you can focus on making a difference.
CRM Integrations
Want to retain donors? Learn their habits! Our integrations with industry-leading donor management and CRM software will help you fill out your donors' profiles and get insight into their giving so you can quickly make informed decisions.
Email Integrations
Make keeping track of donations and communicating with supporters easier with our email integrations. By integrating with top email marketing software, you can segment your donors so they receive the right communication at the right time.
Other Integrations
Qgiv offers integrations with QuickBooks Online to make your accounting easier. If you don't see what you're looking for in our integrations list, you can use our Zapier integration to connect to thousands of other platforms and services.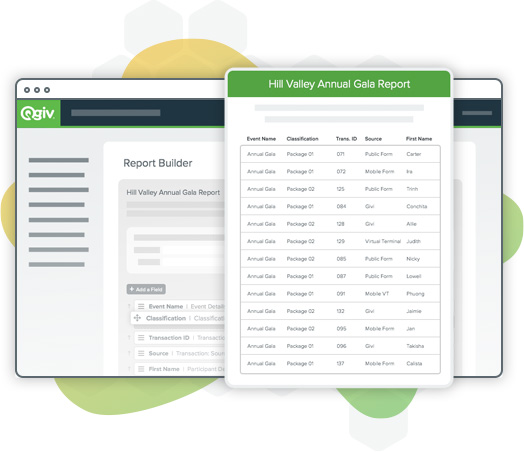 Custom Reporting
Tired of reapplying countless filters every time you need to pull a report? Custom reports save time and cut down on frustration by giving you the ability to save a set of specific filters, so you can quickly access and run them at any time! You can also display the exact data you want to see by adding, deleting, or rearranging report fields.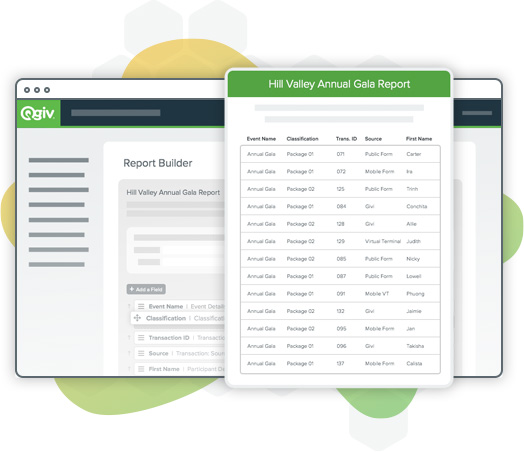 Donor Summaries
Your donors are busy, and keeping track of individual receipts for charitable giving can get messy. Help them out by sending a full donor summary! Donor summaries contain an itemized list of each donation or event registration a donor made during a certain time period. Once you've applied your desired settings, you can quickly send an email containing a donor summary to one, several, or all of your donors!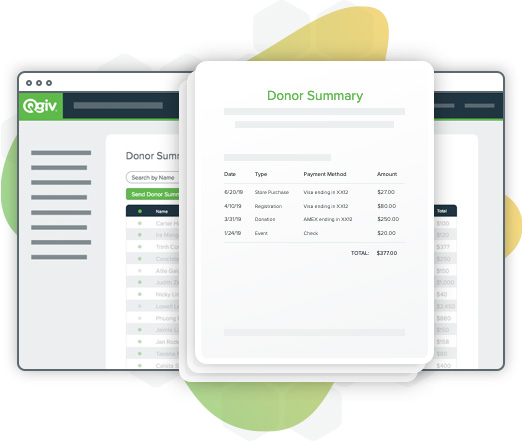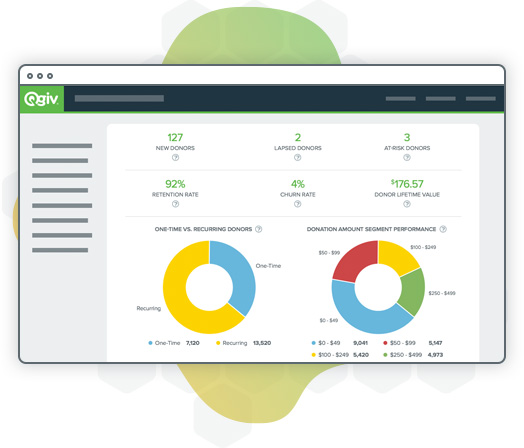 Advanced Statistics
Track important fundraising statistics that help you measure the effectiveness of your campaigns, better retain donors, and see what types of giving are performing best — all right from your dashboard! With advanced statistics you can track numbers of new, lapsed, and at-risk donors; donor retention and churn rates; donor lifetime value; one-time vs. recurring donors; and donation amount segment performance.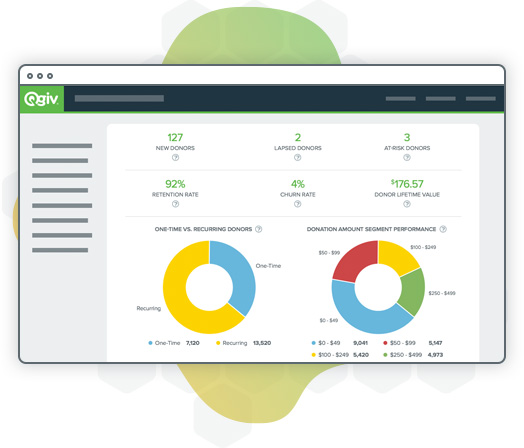 Offline Donations and Registrations
Need a convenient way to enter and track cash and check donations or registrations? You can use the Virtual Terminal to enter offline donations onsite at your organization, at events, or when you receive them via mail. There's even a handy batch uploading tool you can use if you're tracking multiple donations in a spreadsheet. Simply enter your offline donation and registration information, upload, and sit back as each transaction is automatically created in your dashboard!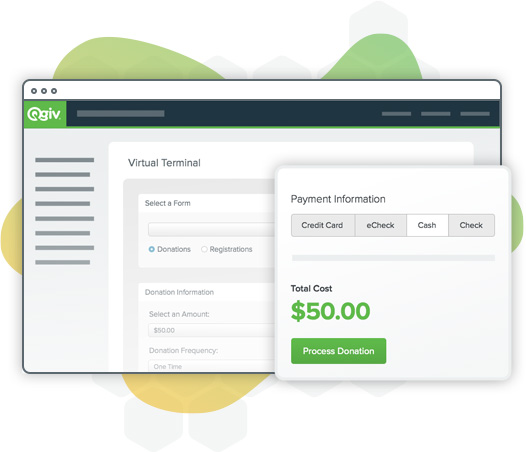 More Benefits for You and Your Organization
It's All Unlimited
Forms, users, and support — we give you all the access you need for endless fundraising possibilities.
No Long-Term Contracts
Want to try a new feature? You can add or remove packages at any time based on your fundraising needs.
Customer-Driven Development
We work on a two-week cycle to push updates to our system. Many of our enhancements are based on feedback from clients like you!
Automate Your Processes
Use integrations to avoid hours of manual data entry by setting up automatic exports of donor and transaction information.
Back It Up With Data
Our custom reports, advanced statistics, and interactive dashboards make it easy to show your board the results of your fundraising.
We'll Train You (and Your Staff)
Our top-rated customer experience team will train you, your staff, and your volunteers on how to be successful with your new tools.
Over 5,000 Organizations Trust Qgiv with Their Online Fundraising Needs!
No Long-Term Contracts, No Hidden Fees
Try Qgiv without the risk! If you don't love it, you don't have to keep it.
Request A Demo
Boost your next fundraising campaign with these helpful resources and ideas!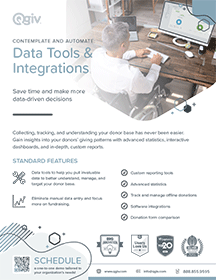 Need more information for your team or board?
Download the Qgiv pricing and features handout for the Data package!
Download Handout