Peer-to-Peer Fundraising
Empower your P2Peeps with tools that make it easy to raise funds on your behalf—whether they're participating in a 5K, cycling event, bowl-a-thon, DIY fundraising, or a crowdfunding campaign.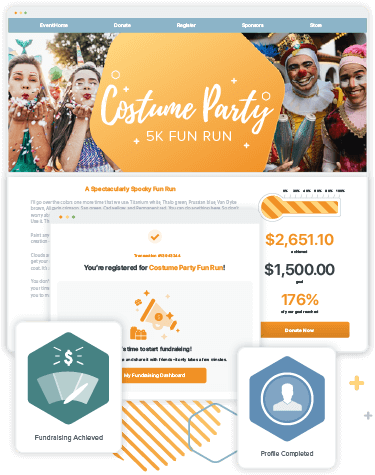 Increase awareness and support for your mission
Easily create beautiful branded events
Engage and motivate supporters to fundraise on your behalf
Sell sponsorships and merchandise in your online store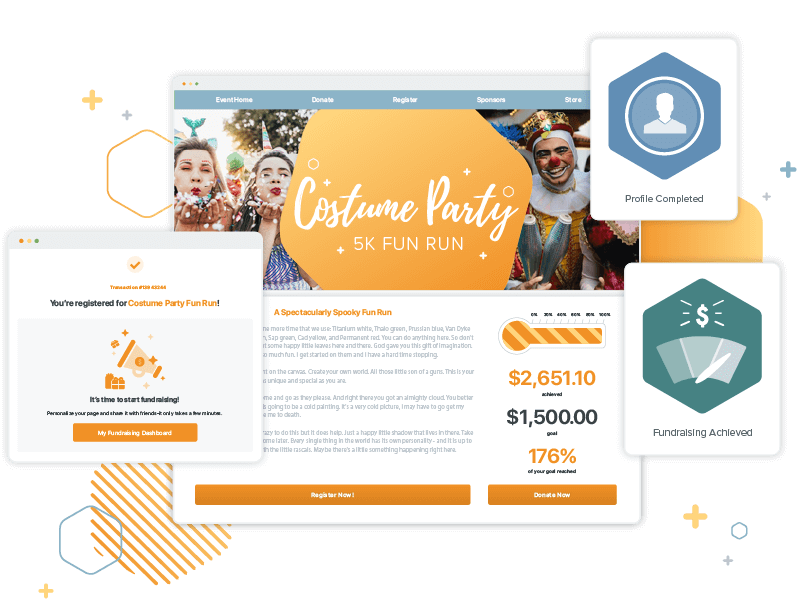 Why You'll Love Qgiv's Peer-to-Peer Platform
Drag-and-drop tools make setting up your event pages easy—no designer required. Start accepting registrations with a streamlined experience and get supporters fundraising faster.
Accept registrations from any device with a mobile-optimized experience
Drive more registrations with a seamless process for registering multiple people at once
Engage participants with custom content, images, video, social sharing widgets, thermometers, and leaderboards
Add custom themes, colors, and styles to match your branding
Embed livestream videos for virtual and hybrid events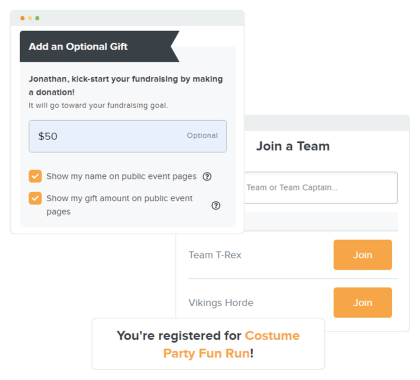 With their powers combined, fundraisers are more effective! Supporters can team up, cheer each other on, and meet a shared fundraising goal.
Establish team captains to recruit new members and help you communicate important instructions
Add a team leaderboard to encourage friendly competition
Set recruitment and fundraising goals for each team
Give team captains control of customizing their team fundraising pages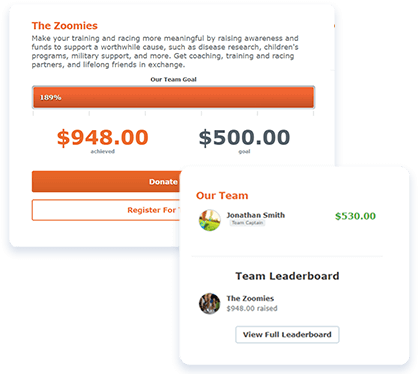 How can you encourage supporters to stay active and engaged with fundraising? Make it a game!
Reward supporters for reaching fundraising milestones with badges. You can even create your own custom badges
Drive competition and fundraising with leaderboards
Easily launch recruitment and fundraising contests
Identify your top fundraisers based on activity
Boost revenue by challenging supporters to raise a minimum amount with fundraising commitments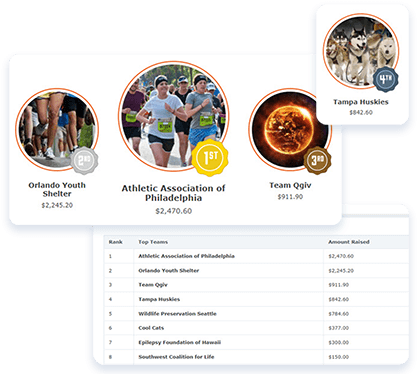 All you have to do is set up the initial link—we'll take care of the rest.
Make it easy for supporters to share your event and ask their networks for donations using Facebook Fundraisers
Get a more complete picture of progress toward your fundraising goal—donations made on Facebook are reflected in supporters' thermometers, on Facebook, and in your overall event goal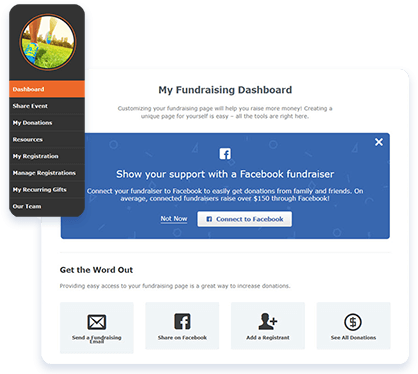 Easy-to-use tools help supporters share your event and spread the word to their networks near and far.
Encourage supporters to send fundraising emails from their personal dashboard with fully-integrated email marketing tools
Increase donations, grow your donor base, and expand your reach with social sharing widgets
Customize email and social post templates to fit your needs and reduce work for your supporters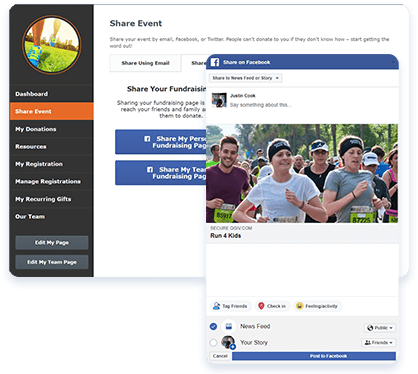 Sell more than just merchandise in your online store!
Sell merchandise, track inventory, and process shipments
Create and sell sponsorship packages directly from your event page
Process event registration and store purchases in a single transaction
Drive additional sales on your event and social pages
Quickly run sales and inventory reports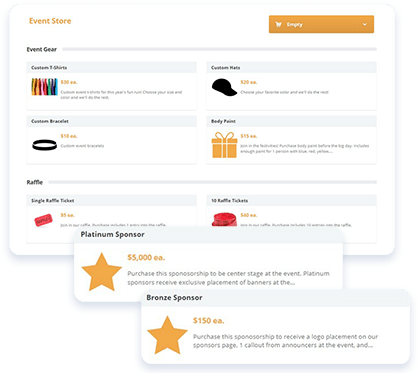 Whatever your goal may be, you'll have the data you need.
Monitor donations, event registrations, purchases, and supporter activity to analyze event success and identify opportunities for improvement
Segment donor data for future outreach and recruitment
Identify and recognize your highest-performing supporters
Build dashboards and reports to help you set future fundraising, recruitment, or engagement goals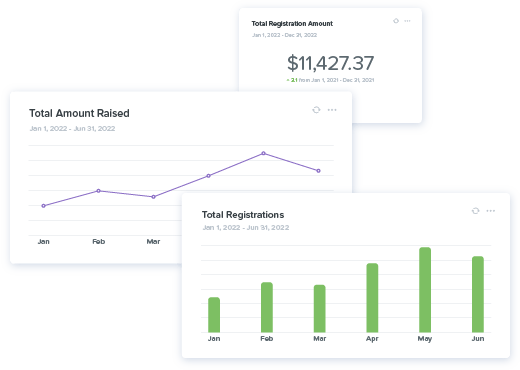 All the tools you need to attract, retain, and engage donors
Customizable Events
Easily create races, DIY campaigns, crowd fundraising, and more
Virtual Events
Build engaging virtual events with embeddable videos, livestreaming, and activity tracking apps
Flexible Registration
Get more registrations by making it easy and quick for supporters to sign up
Attendee Engagement
Fundraising badges, leaderboards, activity tracker, and thermometer widgets create friendly competition
Progress Thermometers
Display donation and registration totals from a single or multiple thermometer(s)
Attendee Fundraising
Attendees can manage and track giving activity on personal fundraising pages and dashboards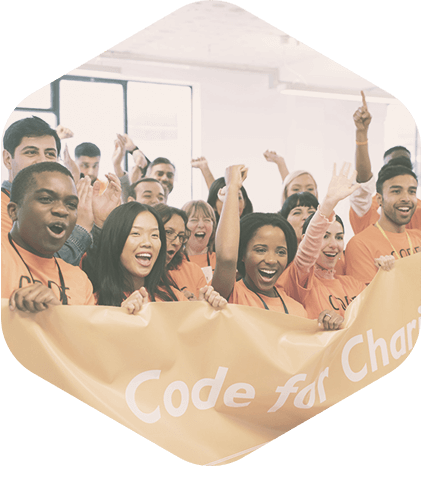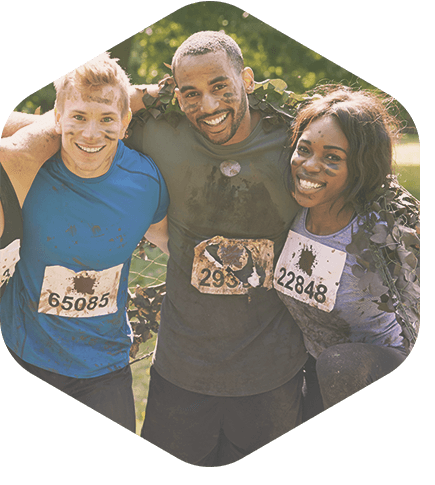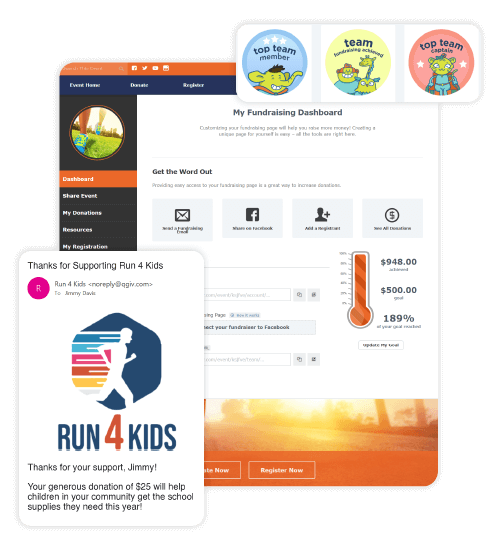 Donor-Centric Experiences
Peer-to-peer tools that keep supporters coming back year after year.
Introduce registrants to their fundraising dashboard and help them make their first donation appeal with custom welcome quests
Get registrants excited about fundraising by awarding custom badges
Send the right communication to the right people at exactly the right time with personalized receipts and email campaigns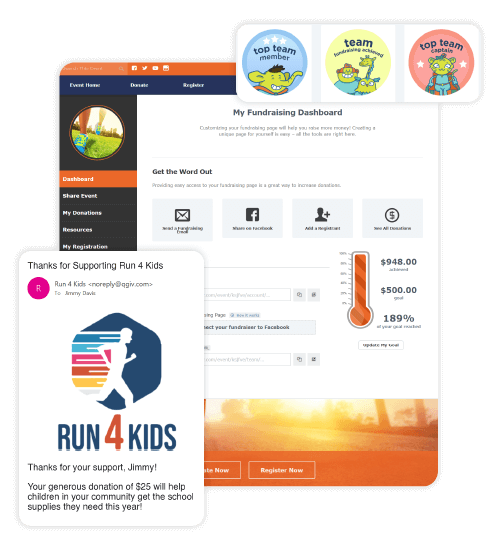 3 Reasons Why Fundraisers Love Qgiv
SEE MORE CUSTOMER STORIES
ENGAGE YOUR BOARD
Boys and Girls Club Hawaii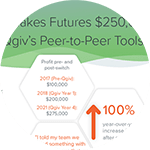 We wanted 100% board participation and we wanted to reach that $92,000 goal. They reached 114% of that goal.

USER-FRIENDLY & LOOKS GREAT
Rebecca Guardado | Development Assistant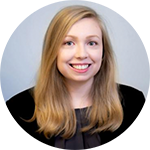 We use Qgiv for our peer-to-peer event fundraising. The Event Builder is simple to use and it's very helpful to be able to see the different features you're putting on your website. It looks good and it's very easy to figure out how to use it.
Read More >

RAISE MORE MONEY
Providence Animal Center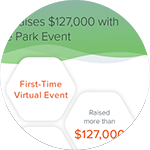 We surpassed our original goal with over a week to go, so we announced a new goal of $100,000. Our fundraisers and sponsors, including a generous matching donation, helped us smash that second goal! We were incredibly pleased with the results.

Free Support, No Long-Term Contracts, and No Hidden Fees
Free Support,
No Long-Term Contracts,
and No Hidden Fees
Try Qgiv's fundraising tools without the risk! If you don't love them, you don't have to keep them.
Peer-to-Peer Fundraising
Includes unlimited events, donation forms, and training.
4.95% + $0.30
PER TRANSACTION