Nobody knows your clients better than you.
If you think our services, features and security would be a good fit for your clients we'd love to have you as a Qgiv Partner.
Our programs range from referral-based commission all the way to white-label integration using your own brand identity. We can tailor a solution to fit the unique needs of any situation.
Channel Partnerships
If you work with nonprofit, faith-based, political or other tax-exempt clients and need a solution for your clients, our Channel Partnership can provide a turn-key solution that is easy to recommend.
We have options that let you decide how you want to be involved with the signup and training process. From complete control over client signup to a hands-off guided signup by our Customer Representatives, we have solutions to fit your business style and workload.
Compensation is just as flexible, from one-time referral fees paid for each client you sign, to ongoing residuals of fees charged for our services. Our Channel Partners love the convenience and flexibility we offer, contact us to discuss the perfect partnership solution for your company.
No matter which partnership option you choose, you can take comfort in recommending a product that your customers will love and one that is backed by the strongest security measures in the industry.
Custom White Label Solutions
Looking for a product to call your own? Qgiv can be fully integrated into your own brand identity, from logos and colors to customized integrations through our API.
In fact, you may have already seen us in action. Qgiv powers solutions for companies that market and support our services as their own product. We are happy to help other companies save the time and expense of developing and securing a product from the ground up.
With flexible options from sign-up to support, we can tailor a solution that provides you with a branded product, ready to accept clients. Our development teams will work with you to perfect custom features to enable instant, live data transfers or other custom API integrations.
For more information on customized and branded solution, please contact us for details.
Supported Integrations
If you are looking to use Qgiv with a product or service you do not see listed, please let us know. Constant improvement and development is important to us, we would love to know what you are working on!
The following integrations into our services and can be accessed at any time. These integrations are included as a part of our pricing structure, there is never an additional fee for using them.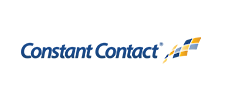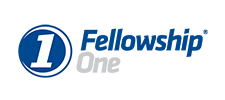 Interested in Learning More?
Contact us to help answer your questions about partnerships with Qgiv.
Get in Touch