Fundraising Made Easy
You're juggling a lot of tasks, and the last thing you should worry about is your fundraising tech. With Qgiv, you can easily customize campaigns exactly how you'd like them—and you'll have our team to support you along the way!
You'll raise more and stress less with:
Customizable dashboards that track all your fundraising campaigns in one place
Form and event design tools that make it easy to brand every element of your fundraising campaign
An award-winning team of customer support professionals who are just a phone call or email away
Take a look at what your peers have to say about fundraising with Qgiv and working with our team.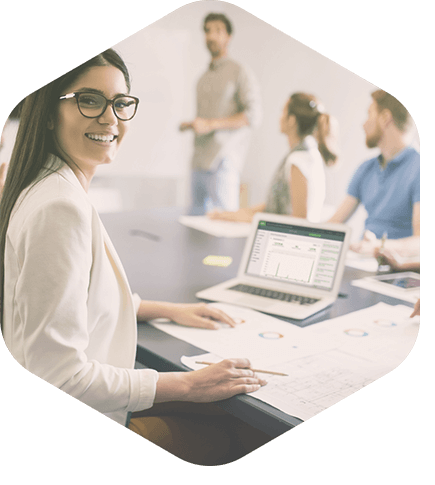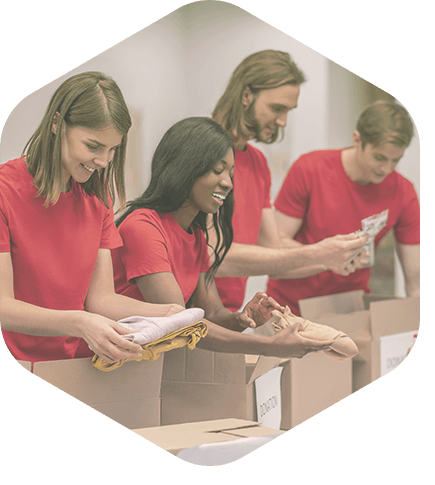 Qgiv Serves All Types of Nonprofit Organizations!
Fundraising Forms and Events We Love
Qgiv clients are some of the most creative people we know.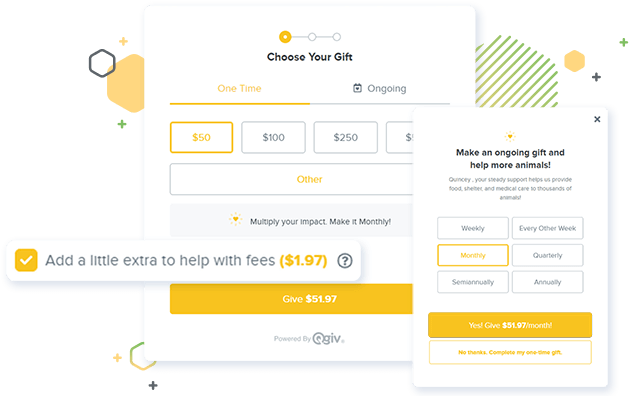 Donation Forms
Your donors will love the giving experience with modern, fast donation forms.
Choose a multistep or single-step form based on your donors' preferences
Boost recurring giving with recurring upgrade prompts
Collect additional donor information based on donor actions and answers with conditional fields
Show donors their impact by adding images tied to donation amounts
Display fundraising progress with campaign thermometers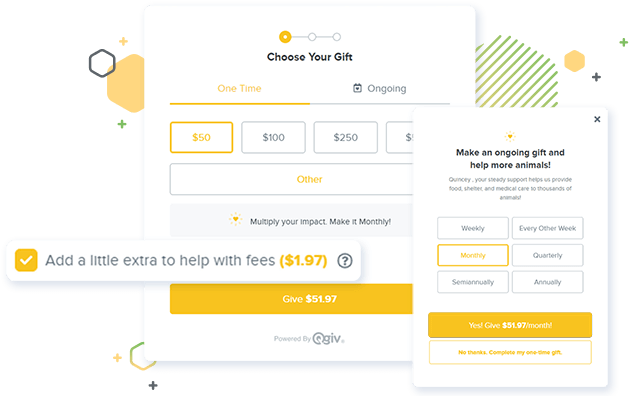 Events
Create a memorable first impression with stunning event pages.
Build branded event pages and registration forms
Create registration packages for individuals or groups
Drive registrations with discounts and promo codes
Collect donations during the registration process
Organize your event with table seating and management
Manage in-person, virtual, and hybrid events through one user-friendly platform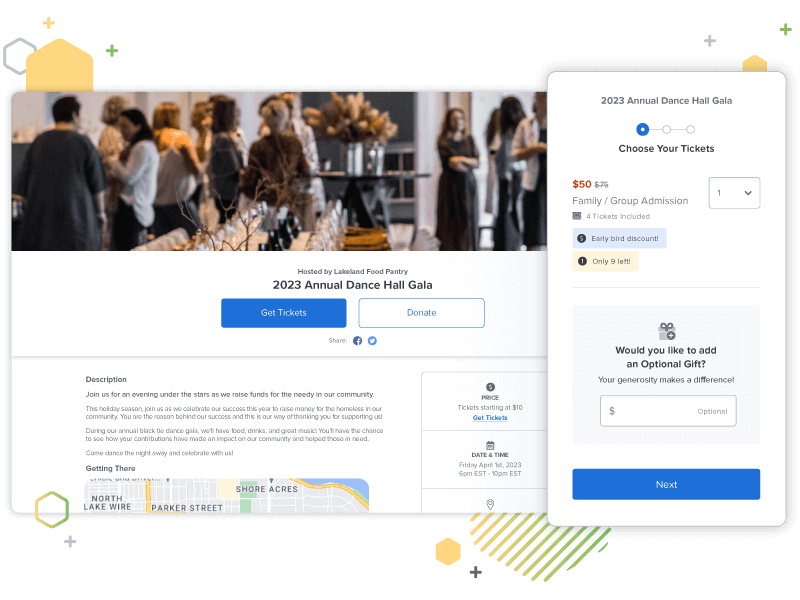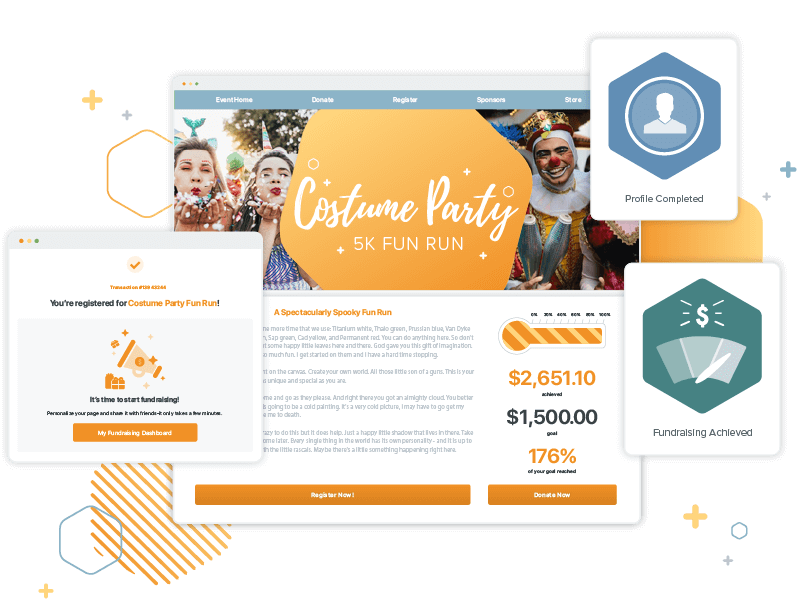 Peer-to-Peer
Reach more people and raise more funds with a powerful peer-to-peer fundraising platform.
Create beautiful, branded events with the drag-and-drop event builder
Encourage participation and gamify your event with walkthrough quests and badges
Make it easy for supporters to reach out to their networks with personal fundraising dashboards, email appeals, and social sharing tools
Display funds raised on Facebook in your event thermometer with the Facebook fundraisers integration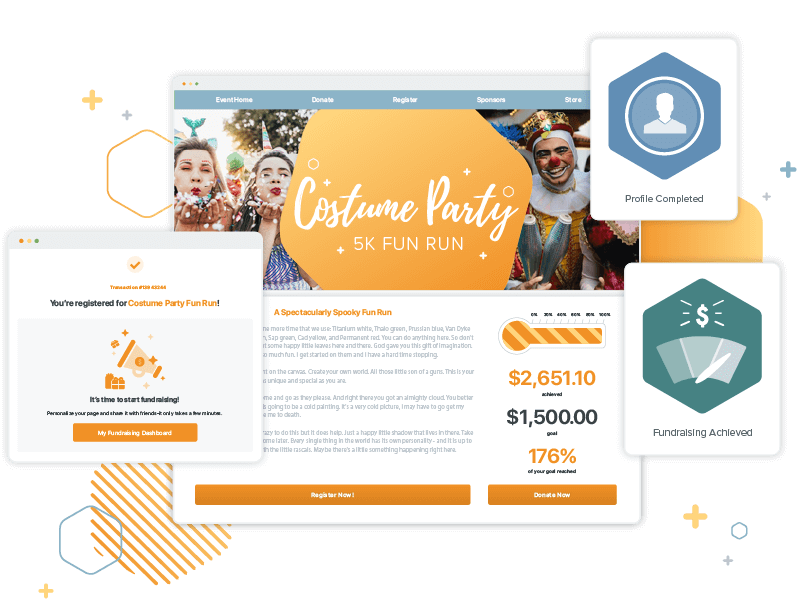 Text Fundraising and Messaging
Make giving on the go easy for supporters with text-based fundraising and outbound messaging.
Collect one-time or recurring text donations using custom keywords
Remind supporters about upcoming events or send emergency appeals in times of need
Create segmented donor lists for more effective targeted communication
Show fundraising progress and a comment feed at virtual and in-person events with FundHub Live
Send automatic reminder messages to donors who have pledged their support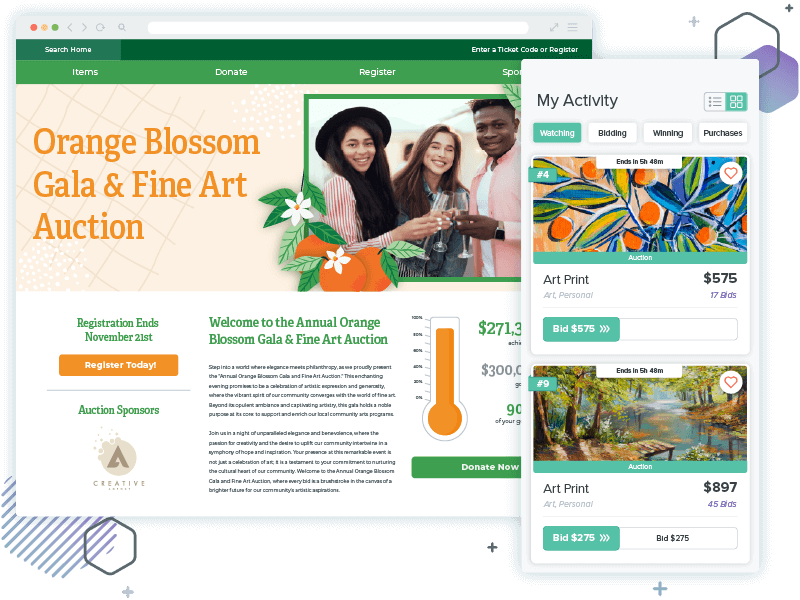 Auctions
Make your auction an affair to remember with a donor-friendly app and web-based bidding.
Easily upload and manage auction items
Take the stress out of checkout with an easy in-app or browser payment process
Make your event more accessible with auction tools guests can use from the comfort of home
Drive engagement and bidding with automated or scheduled push notifications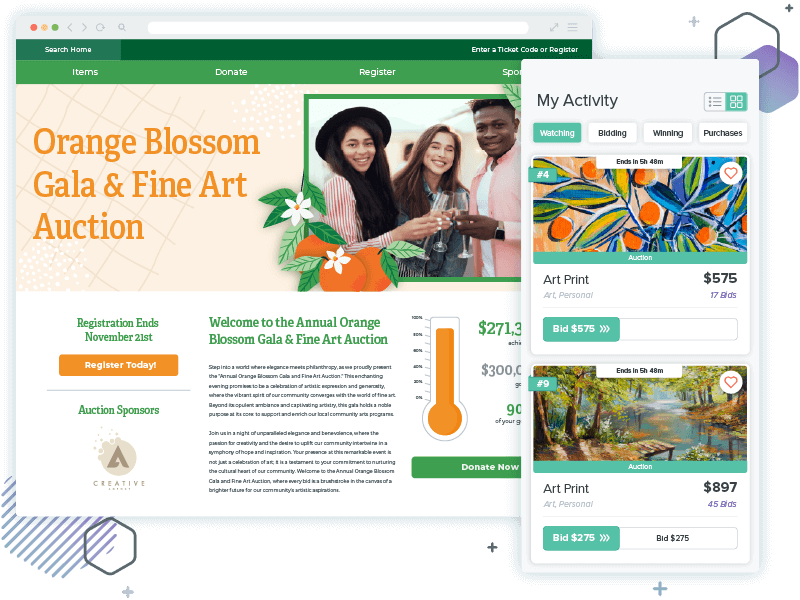 Join more than 6,500 organizations that trust Qgiv to help them change the world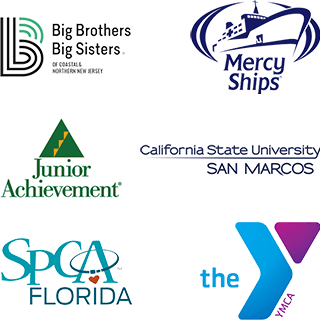 Changing the world is a big job. Let's do it together.
Holton's Heroes
PEER-TO-PEER
Holton's Heroes knocked it out of the park with their peer-to-peer event design for the #BeAHeroChallenge. They reimagined their summer event in the form of a virtual photo challenge by asking supporters to "pose like a hero" to honor and celebrate brain injury survivors everywhere. They included a short video explaining the challenge, made it clear how people can particpate, and even offered fundraising tips for their supporters!
Like what you see?
Request Demo
Pet Resource Center of Kansas City
DONATION FORM
Pet Resource Center of Kansas City created a donation page that tells supporters how their donation will make an impact. They included a way for donors to direct their support (such as a general donation or special care), an option to dedicate a gift, and a way to offset processing costs.
Like what you see?
Request Demo
The Sharing Center
PEER-TO-PEER
In response to the increased need for assistance related to the COVID-19 crisis, the Sharing Center set up a virtual pantry using the online store feature on Qgiv's peer-to-peer platform. They wanted people to feel like they were donating food by experiencing a mock grocery store. The funds raised through the Virtual Pantry are then used to purchase food for local families in need. Within the online store, they set up categories for different types of items, such as household and dry goods.
Like what you see?
Request Demo