FEATURED WEBINAR
Last Minute Ways to Boost Online Gifts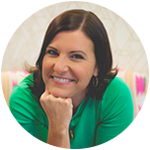 Rachel Muir
Thursday, November 5, 2020 | 2:00 p.m. - 3:00 p.m. EST - Many organizations raise 30%—sometimes as high as 50%—of their individual giving in December. With so much at stake, it's no wonder they started planning in July! Join this session for some last-minute ideas that will give your year-end campaign some extra "oomph!" Earn 1 CFRE credit for attending.
Register Now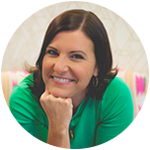 Rachel Muir
Upcoming Webinars
Online fundraising is only a small part of what you do at your nonprofit. You also do major gifts fundraising, work with your board, set up in-person asks, and more. That's why our webinar series features speakers from all areas of the nonprofit industry—so you can raise more, both online and off.
Qgiv Product Webinar
Make Your Data Less Scary! Qgiv Tools for Data Management

Tuesday, October 27, 2020 | 2:00 p.m. - 2:30 p.m. EDT
Speaker: Abby Jarvis, Nonprofit Education Manager at Qgiv
Does data management haunt your dreams? It doesn't have to! Come dig into the importance of great data management, Qgiv tools and features that will help you do it, and a deep dive into all the cool data Qgiv's platform puts right at your fingertips.
Qgiv Product Webinar
New Forms, New Features: Overview and Q&A

Friday, November 6, 2020 | 2:00 p.m. - 2:45 p.m. EST
Speaker: Cristina Ordaz, Senior UI/UX Designer, Qgiv
Qgiv donation forms got a makeover! We'll do a quick overview of the exciting new features (like multistep forms, conditional fields, and recurring upgrade prompts), touch on the research that went into the redesign, and then open up the floor for Q&A.
On-Demand Webinars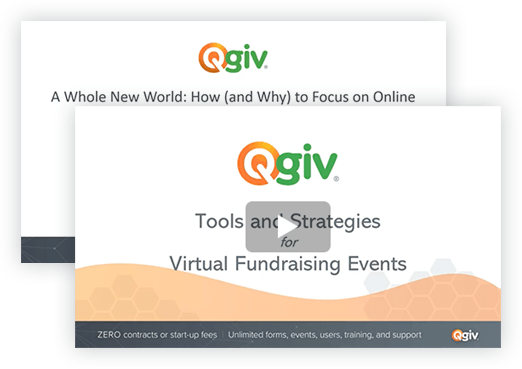 Looking for a webinar on a particular topic? Featuring thought leaders like Rachel Muir, Lori L. Jacobwith, Steven Shattuck, and Pamela Grow, our collection of on-demand webinars is sure to have what you're looking for!
Browse our collection of on-demand webinars in the resource center!
Browse On-Demand Webinars