While memes and jokes abound about introverts enjoying the quarantine caused by COVID-19, it's important to note that many people are really struggling to cope without regular human interaction. You can be part of the solution by prioritizing communication and community during this difficult time. Just because you can't meet with your supporters in person doesn't mean they don't want to hear from you. Use these tips to make staying in touch with your community natural, easy, and even fun. We all need a little connection right now.
Create an emergency communication plan
The first step in keeping the lines of communication open during an emergency is to establish an emergency communication plan. This is a document that spells out the organization's goals and objectives for communicating through different types of emergencies.
Most recently, both nonprofit and for-profit organizations have made it a point to reach out to all their contacts about their response to COVID-19. These emails can get a bit annoying as they pile up in our inboxes, but they're important. These communications share vital information with consumers about what organizations are doing in response to the crisis. This communication was likely required by their crisis communication plan.
Ideally, your organization has an established emergency communication plan. You may have even implemented it in response to the pandemic. If not, it's not too late to work on a communication plan in case you end up needing one. Its purpose should be to establish your organizational response to an emergency, define the roles and responsibilities of staff at your organization when communicating about the crisis, and establish the messaging all communications about the emergency should adhere to during this time.
Schedule regular communications
Another benefit of a crisis communication plan is that you can establish a communication schedule. That will help ensure you're regularly reaching out to your contacts with updates as the situation progresses. These regular communications should be informative and present information that benefits your recipients. Your goal shouldn't be to send a communication with nothing to report! That can quickly clutter your supporters' inboxes. Instead, create a weekly roundup meeting to get updates from different departments and sources regarding the emergency and steps taken since the last update. Compile the most relevant information into an email, social media post, or blog post, then publish it according to your update schedule.
If there hasn't been much progress made toward recovering from the emergency, your nonprofit can share resources for making it easier to endure during the emergency. In the case of a pandemic, post what your donors need to know. Regular updates on the status of groceries and supplies in your local area, which restaurants are still open and accepting curbside or drive thru orders, and resources to make working from home or attending school from home easier is very helpful for those following the situation.
Step up your social media game
Be a source of info and entertainment
Social media is crucial during emergencies. From Facebook's ability to mark yourself safe during emergencies to local groups and organization pages sharing updates and information in an instant, social media sites become a valuable source of information (and entertainment!) during an emergency.
Turn to social media to share updates, resources, and provide entertainment to those who need it. You've likely seen several posts about Facebook Live performances if you've been on Facebook during the pandemic. In addition to posting your updates and ensuring supporters you're there for them, you can entertain them when they're confined to their homes (as many are during the coronavirus outbreak).
Your nonprofit can provide entertainment via live stream. You can even host virtual fundraising events in the case your nonprofit had to cancel or postpone events or need to raise relief funds!
That's what the Jewish Federation of Northern New Jersey accomplished with their Virtual Family Trivia Night on March 26th.


You can stream skits, performances, and other virtual entertainment live using streaming services such as Facebook Live, Twitch, and Periscope.
Another great example from a local nonprofit is Campfire Sunshine's virtual event, Spring Camp Online.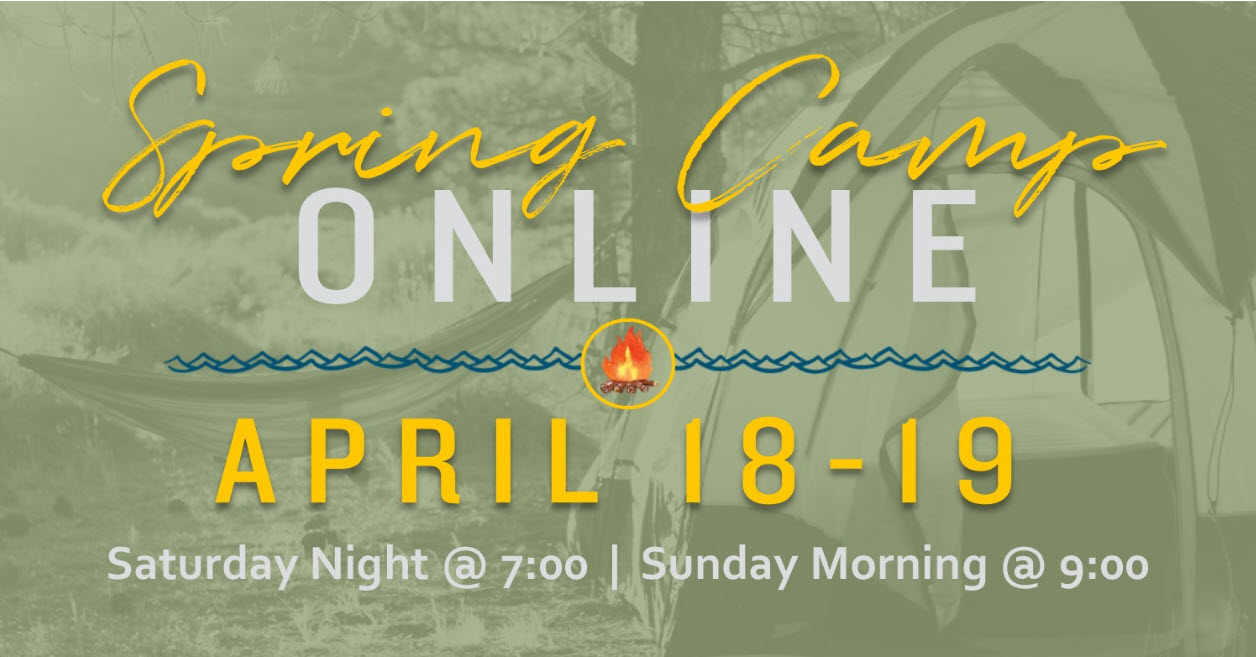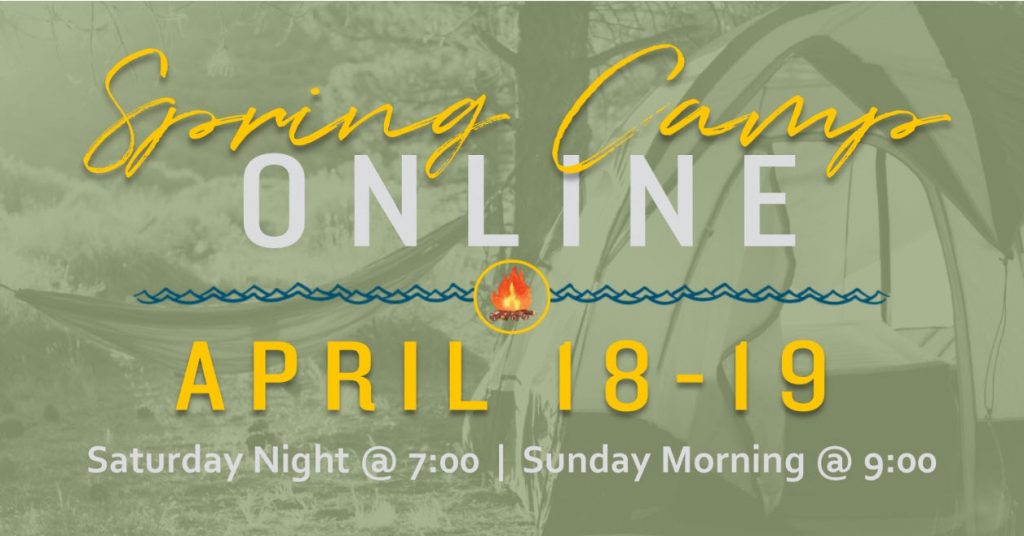 COVID-19 led Campfire Sunshine to convert their annual family camping trip to a virtual campout. Families can set up a tent outside or participate from an epic pillow fort indoors. There are events planned for kids in grades k-12 and their parents.
Their event mimics the family-friendly activities of their regular family camping trip just with a change in venue!
Disaster fundraising on social media
If your nonprofit organization has been negatively impacted by the emergency and needs crucial funds to operate during the crisis, be sure to set up a Facebook fundraiser and ask your supporters to give in support of your organization while on Facebook. You'll want to set up an emergency-specific donation page on your website as well. These emergency campaigns can help you stay fully stocked during a crisis or even allow you to rebuild if your nonprofit was damaged due to a natural disaster.
Your nonprofit can also provide entertainment via social media in other forms. Host a contest or post quiz questions about your nonprofit to help keep people's minds off the disaster. Share your favorite coloring book pages, link to YouTube videos, and post the occasional meme. Your supporters are getting plenty of doom and gloom from the news. Your nonprofit can provide a temporary break from that doom and gloom by providing some much-needed entertainment to those getting scared or stir crazy. Just be sure that you're taking the emergency seriously. Abide by the tone set forth in your crisis communication plan to ensure you're not making light of a serious situation as this could offend those who are taking the emergency seriously.
Check in with your supporters
Keeping in contact with your community is important during an emergency. Your supporters normally look to you as a source of strength and support. Now is not the time to isolate and ignore your community (even if you're unable to be out in the community). Instead, check in with your supporters. Your volunteers and donors are probably having a difficult time during the outbreak. Give them a call just to check in and see how they're doing.
Your organization represents goodness and caring, which is especially important when bad things happen.
Don't make this an opportunity for an appeal or to talk about what your organization needs. Instead, emphasize that you're there for those who support your organization and you want to make sure they have the support they need during this difficult time. They'll likely appreciate having someone to talk to (especially if they're self-isolating). While you don't immediately benefit from reaching out to your volunteers and donors, know that by calling you've put their minds at ease and have endeared yourself to them. This can greatly improve your relationships with your supports, which can translate to longer relationships and increased giving post-crisis!
You can even film some short videos for your donors. Thank donors who are supporting you during this difficult time with personalized video thank-yous. This blog article has some great ideas.
There are myriad ways to build community even when social distancing. This blog post from Melissa Rancour from npEngage shares great ways to build community even when you're supposed to be keeping your distance.
Conclusion
During an emergency, it's easy to close up shop, go silent, and wait for everything to blow over. However, nonprofit organizations should resist this urge and keep the channels of communication open to their community and supporters. Your communications could be an asset to those looking for information on how to weather the storm. You can also be a source of entertainment and support for those who need it! If you need supplies to work through an emergency and help members of your community, or if you've sustained damage or property loss as a result of the disaster, hold virtual fundraisers and set up fundraising campaigns. This may make all the difference during a crisis. Above all, emphasize communications and community during an emergency to keep those in your community safe and well during a difficult time.