You Do You
Put your nonprofit's unique spin on your Qgiv forms. You can manage everything from background colors and fonts to images and more.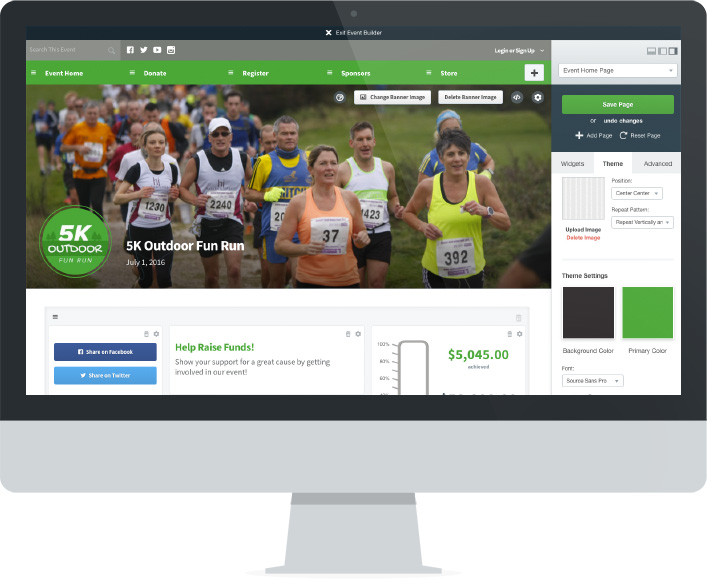 Make a powerful impression on your donors
You inspire your donors to support a cause they love. Make sure that cause is beautifully reflected on each of your forms! Using custom images, color schemes, web copy, and other elements will reinforce a donor's decision to make a gift.
Easy-to-use interface for beautiful pages
You don't have to be a professional web designer to create a page that fits your brand. Qgiv's content management system makes managing each element of your form easy – no CSS or other coding experience necessary.
"Qgiv has been a great resource for us to offer different ways of giving. We especially like the Text Giving aspect, which gives people the option to give to certain funds or to special causes very easily. The ease-of-use is great—it integrates with our website well, and pulling reports is simple! I think the increase in our donations is due to how easy it is to use. Our congregation didn't want to have kiosks to give, but they also don't carry cash or checks like they used to. It helps to have a debit and credit card option—the giving options really appeal to our younger attendees! We also didn't want giving to be the first thing you see as you enter the church; with Qgiv, we don't have to put ATMs or giving stations around the church."
Raising more money has never been easier.
We'll give you a one-on-one tour of Qgiv and show you how simple fundraising can be.
Get Started Today