Bloomerang - Donor Management Software Nonprofits Love to Use
Can your donor database help you engage and retain your donors? If you use Bloomerang, the answer is yes! The platform is designed to help you track and manage your donor data, decrease donor attrition, and increase your revenue. You can use Bloomerang's simple, cloud-based technology to manage your entire constituent ecosystem, view real-time retention metrics, create email appeals and newsletters, keep tabs on engagement, and more!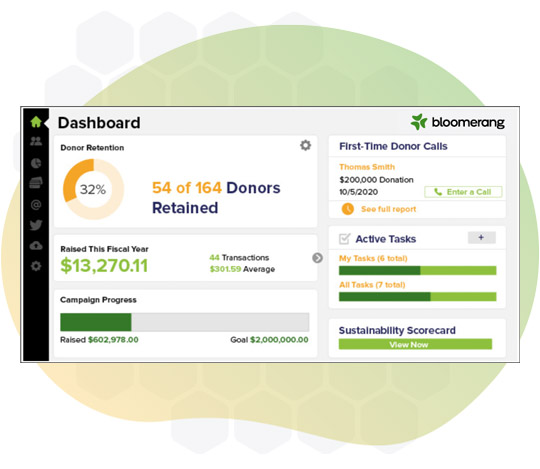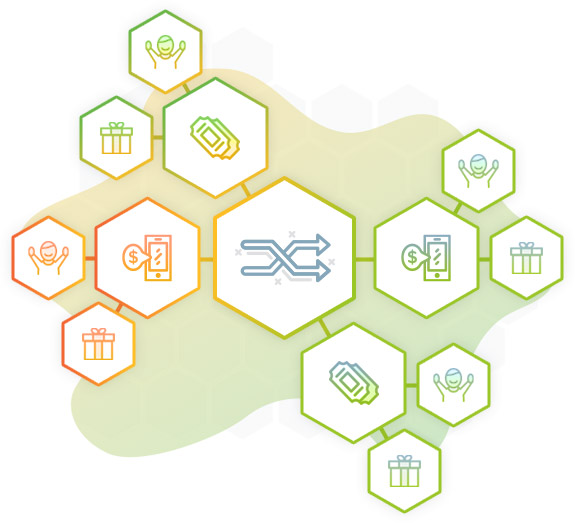 Bloomerang + Qgiv Integration
The partnership between Bloomerang and Qgiv means you'll save time so you can focus on cultivating your donors. It's easy to set up mappings for everything from donations and event registrations to auctions and text fundraising.
Detailed custom mappings give you complete control over where your data lands in Bloomerang so you can track your donors' engagement, target your appeals, and be a better fundraiser.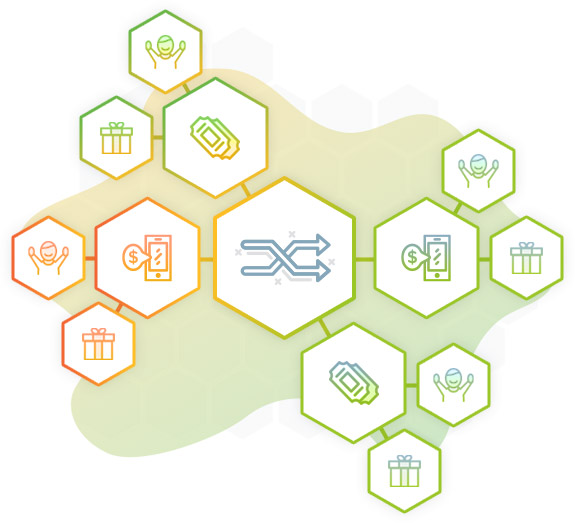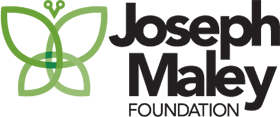 Maggie Mestrich
Joseph Maley Foundation
"We particularly love Qgiv's integration with Bloomerang! The custom mappings for each Qgiv donation, event, peer-to-peer, and auction page make sure our donation information is automatically imported into the correct fund, campaign, and appeal in Bloomerang. This helps streamline our fundraising processes and makes us more efficient, but most importantly helps us focus our attention on our donor relationships and stewardship within Bloomerang."
Why Choose Bloomerang?
Bloomerang is designed to help you retain donors, communicate effectively, find major gifts prospects, build relationships with your donors, and make you a more effective fundraiser.
Learn More about Bloomerang
Join the Qgiv Partner Network
Learn more about our partner program and how you can join a network of consultants and nonprofit service providers who are working together to make a difference.
Learn More about Partnering with Qgiv