Everything You Need to Bring Payments Full Circle
Sphere is the leading provider for secure payment processing. Whether you're a large nonprofit or a volunteer-run organization, their tools will help you give donors a safe, integrated way to give to your cause. Their TrustCommerce Payment Platform makes life easier for you and keeps your donors' information secure.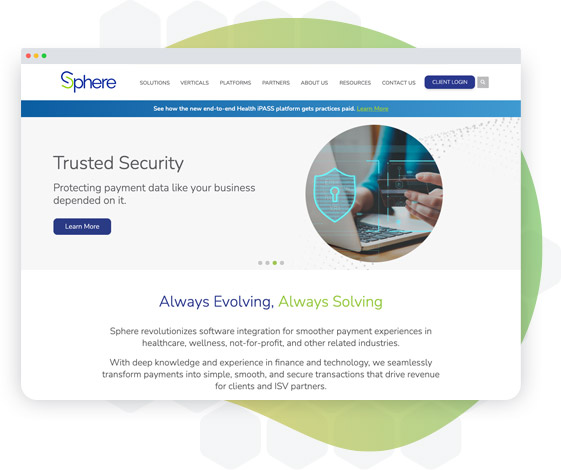 Why Choose Sphere?
Sphere gives donors peace of mind by delivering a smooth transaction process and the confidence that their account information is secure from start to finish.
Learn More about Sphere
Join the Qgiv Partner Network
Learn more about our partner program and how you can join a network of consultants and nonprofit service providers who are working together to make a difference.
Learn More about Partnering with Qgiv