When nonprofits find us, they're facing all kinds of challenges, like:
Problems with Fundraising
"Our nonprofit needs to start raising money online. But there's so much information out there that we don't know where to start."
Incomplete Platforms
"We use lots of different types of fundraising, but we hate using a different software for each method."
Stagnant Fundraising
"Donor conversion rates on our donation forms are awful. Donors are visiting our donation forms, but aren't making gifts."
Clunky data and reports
"Running reports is a pain. And, sometimes, we can't get complete data at all. Sometimes our CRM is simply confusing."
Bad donor experience
"Donors can get to our form, but the donation process is awkward and repetitive. It make us look unprofessional."
Subpar Customer Support
"Sometimes we have issues with our fundraising tools, but getting help is expensive and can take a long time."
Do some of these problems sound familiar? We can help.
We're working with nonprofits to make their fundraising easier and more successful by:
Building our platform with our clients' input, keeping their needs and best practices
Making the platform user-friendly, which saves nonprofits time and money
Giving nonprofits the tools they need to refresh and reinvigorate their fundraising
Tailoring the donation process to standards proven to increase donor conversion rates
Providing reports, integrations, and interactive dashboards that makes tracking and managing fundraising easy and intuitive
Offering top-notch customer service, educational materials, and other valuable resources to our nonprofits, free of charge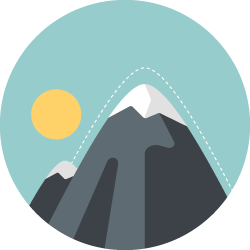 Qgiv is a great fit for you if you:
Want to build a donation form that raises more money
Are interested in building diverse fundraising methods
Want to make your supporters' donation experience great
Don't want to spend money on multiple fundraising platforms
Need accurate data and useful reports
"It is easy to use and to manage changes. Best of all is the support that Qgiv provided during pre-sales and continues to do so post-sales. The most valuable feature to us is the immediate donation notification and the rapid transfer of funds to the church's account.

I would definitely recommend Qgiv to others."

Robert M. Kelly, Jr.
Parish Historian

Christ Church Shrewsbury
Raising more money has never been easier.
We'll give you a one-on-one tour of Qgiv and show you how simple fundraising can be.
Get Started Today