After sitting in on a webinar by Heather Mansfield from Nonprofit Tech for Good, we picked five quick and easy nonprofit email best practices you can apply right away!
1. Keep your subject lines short and sweet
With a 56% chance that your email will be opened on a mobile device, it's important to keep your subject line short so it doesn't get cut off! 50 characters or less is ideal. Here's a fabulous glimpse into my junk email inbox, which I opened on my iPhone. Two out of three got it right!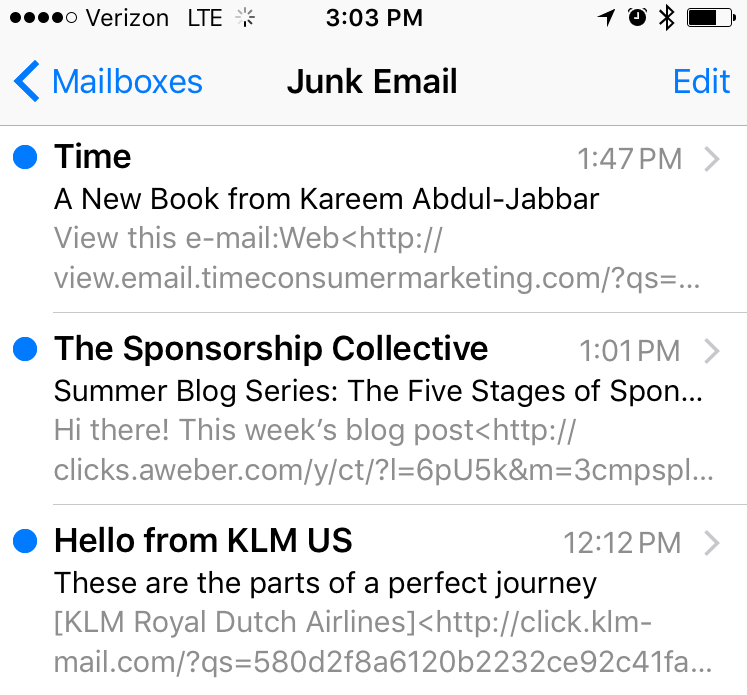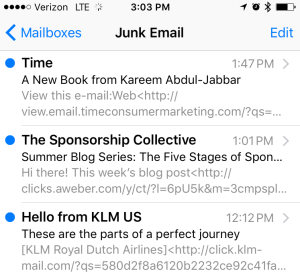 2. Never (really…never) send your newsletter as a BCC with a PDF attachment
With services like Constant Contact, MailChimp, Campaign Monitor, and more, you can create great templates and send your newsletter to 2,500 people for about $50 a month. Just one $50 donation as a result of your email will pay for the service—it's worth the small investment!
Download an attachment?!.. No.
Psst…Qgiv has free integrations with Constant Contact, MailChimp, Campaign Monitor, and Klaviyo!
More and more people are opening emails on mobile devices…and they're just skimming the content! The eye is immediately drawn to images, so make sure you have something eye-catching next to your call to action. You can even use free programs like Canva (or even Paint) to place text on the image—it may be the only text that gets read! Here's a nice example from Cityteam.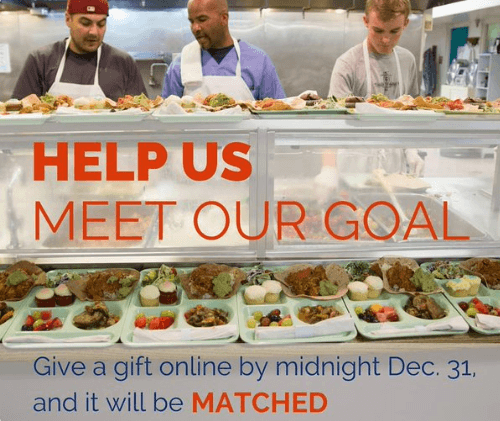 4. Get more people on your email list
Email isn't dead—it's stronger than ever. It's also responsible for about 1/3 of nonprofits' online fundraising revenue, so you can't afford to miss out! To get more people on your list, make sure you have a newsletter opt-in option on your website (preferrably in the navigation so it's always there, no matter where visitors click) that requires minimal effort. Don't make people navigate to another page to fill out their information! You can also try hosting contests or offering exclusive content items that require email address entry. Cityteam nails it again with their newsletter opt-in. When you click "Subscribe," the area expands for text entry.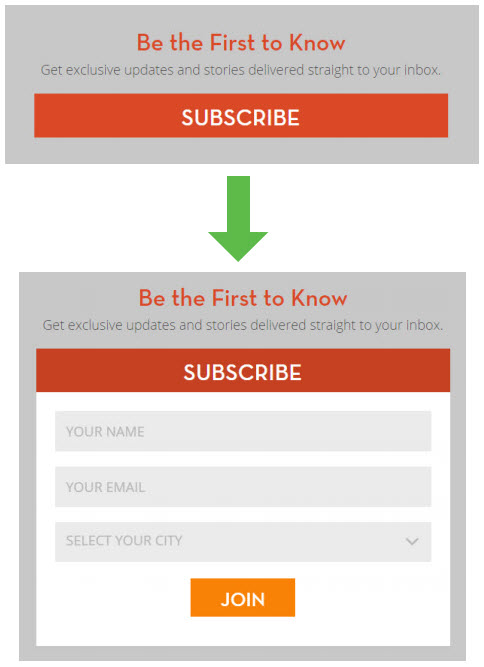 5. SPY!
Okay, that made it sound sneaky, but signing up for email lists for organizations similar to yours can give you some great ideas (and help you avoid some not-so-great ones) about how to set up your own emails.