You've heard it before—showing donor love is key to donor retention. When so many donors are giving online, how can you tweak your messaging to sound warm and personal instead of robotic and just plain "blah?" Paying attention to a few key areas can go a long way.
Confirmation/Thank-You Pages
The very first thing your donors see after making a donation in Qgiv is the confirmation page, AKA the thank-you page. Landing on a confirmation page that hasn't been personalized to sound like a real live human wrote the content and to match your organization's tone can make a huge difference. A barren page with a transaction number doesn't exactly make a donor feel appreciated. Donors are riding a wave of endorphins after they give, so be sure to take advantage of that post-giving glow by including personal language and even asking them to do something, like share your form on social media! You can add a widget in Form Builder so donors can share your form on Facebook or X. Check out the huge difference just a few changes in Form Builder can make.
Before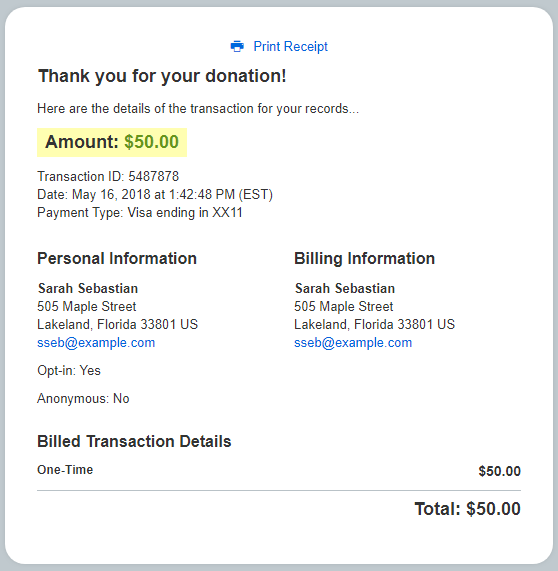 After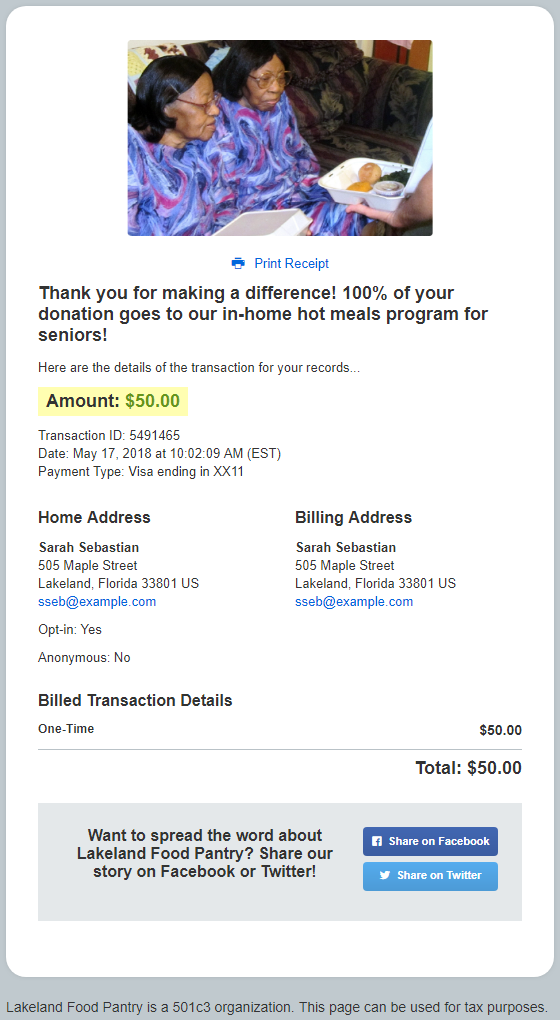 Email Receipts
Every Qgiv form has its own set of fully customizable receipts. So you've crafted a great donor-centered thank-you email… but did you know you can make it even better with conditional content? If you're using restrictions, dedications, or GiftAssist, you can include Conditional Content blocks that will only appear in the receipt when a donor takes a certain action. If you set up a block with customized language to appear only when a donor gives to your "Meals" restriction, they'll see a targeted message thanking them specifically for giving to that fund! How cool is that?
What You See While Editing the Receipt

What Your Donors See

If you're using recurring giving, you can also turn on a set (one, a few, or all of them… it's up to you) of customizable receipts just for your recurring donors. You can find those in the Receipts section of your form-level control panel under the Donation tab.

Sending the Right Emails to Donor Segments
Do you have one-time givers and recurring givers? Are they getting the same email communications? Show that you're paying attention to what your donors are doing by sending targeted, relevant communication to different types of donors. Your recurring donors should receive more frequent communication than your one-time givers, especially emails containing news and impact reports!
If you're using one of our email integrations, you can easily set up a way to separately export your one-time and recurring givers for segmentation. Check out this help desk article on the subject.
Making just a few easy tweaks to language and communication can have a huge impact on your donor retention! If you have any questions about how to set up anything discussed in this post, send us an email at support@qgiv.com!