The Consortium of Florida Education Foundations (the Consortium) and Qgiv are partnering together to help education foundations throughout the state of Florida! This special partnership will provide digital fundraising tools to the Consortium's 64 member foundations so they have the latest technology to fundraise on behalf of Florida teachers and students. This marks Qgiv's largest education partnership to date!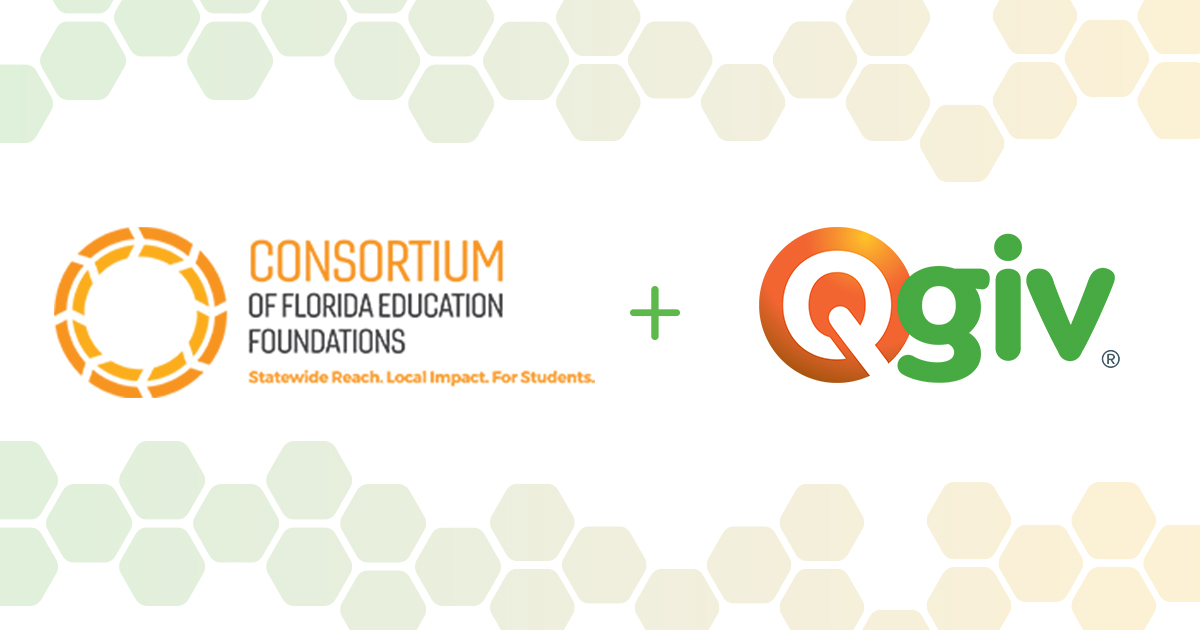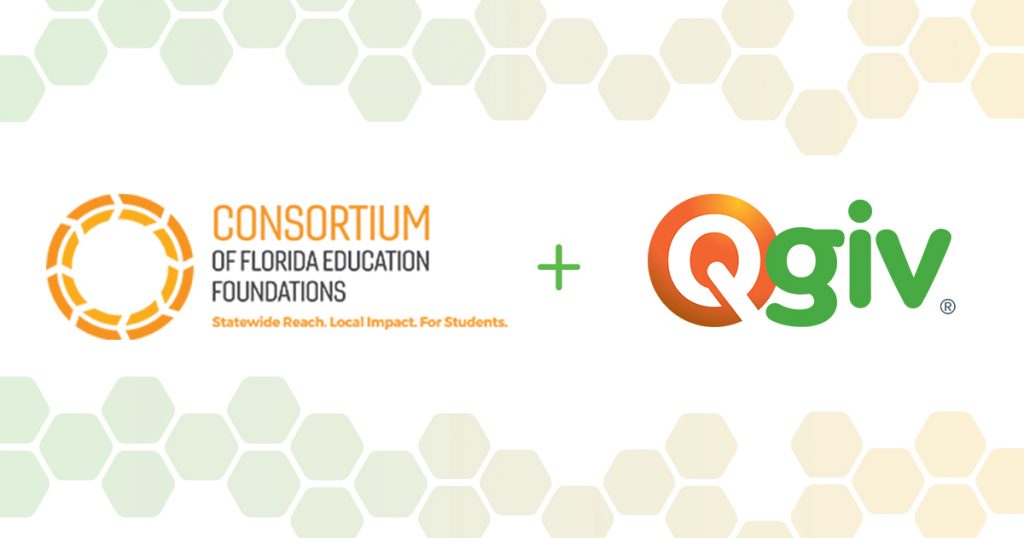 "Qgiv is excited to partner with the Consortium to support the work of education foundations throughout Florida," said Brendan Smith, Vice President of Business Development at Qgiv, Inc.
"As a father whose children are enrolled in Florida's school system, it's an honor to be able to help the member foundations generate more dollars for the same schools that set me up for success and will continue to do so for my family and other Florida families for years to come."
Several Consortium members are already using Qgiv's tools, and their success with the platform has led to Qgiv's new status as a preferred vendor for Consortium members. Susan Copeland, Polk County Education Foundation executive director, has used Qgiv's fundraising tools for the last 14 years.
"What initially drew us to Qgiv was the local connection—we wanted to work with a company that was part of our community. Over the years as Qgiv has grown from a small tech start-up to a business aiding thousands of nonprofits across the country, we've never felt forgotten or like less of a priority," said Copeland.
The Consortium's members represent a diverse group of education foundations and fundraising initiatives that Qgiv's software has the flexibility to serve. Consortium members using Qgiv will have access to a full suite of online and in-person fundraising tools, specialized support, and discounted pricing.
"The Consortium's mission is to support local education foundations so they can close opportunity gaps and ensure educational success for all students throughout Florida," said Mary Chance, Consortium President.
"We are always interested in sharing vetted solutions that can help them streamline their fundraising efforts and help them be more effective and efficient in their operations.
To learn more about the partnership, read our full press release below.