Purple Plunge started with the far-fetched idea that people would love to jump in the ice-cold water of Lake Zurich, Illinois and raise money to fight cancer. A group of volunteers and key members of the community worked together to make the 1st Annual Purple Plunge a reality on March 15th, 2014. On that day 50 brave souls took the plunge into Lake Zurich through more than two feet of ice and raised over $11,000 for the American Cancer Society.
In 2016 Purple Plunge incorporated and received their 501(c)(3) Non-Profit Charity status so they could drive their mission home. 2017's 4th Annual Purple Plunge was the first year that the money raised made an immediate impact on those fighting cancer most in need of support in their community.

THE EVENT
Purple Plunge makes sure there's plenty to do at their event to make it appealing and fun for everyone. Before the plungers take their icy dip in the lake, there's a costume contest run by a high-energy announcer, with the crowd cheering for their favorites. There's also a silent auction before everyone goes in. Once everyone has emerged from the lake, the crowd heads up to a large canopy area to take part in a post-plunge party and open auction. This year, one of the most interesting and popular prizes was a dinner for 20 cooked by a celebrity chef.
Here's a sneak peek!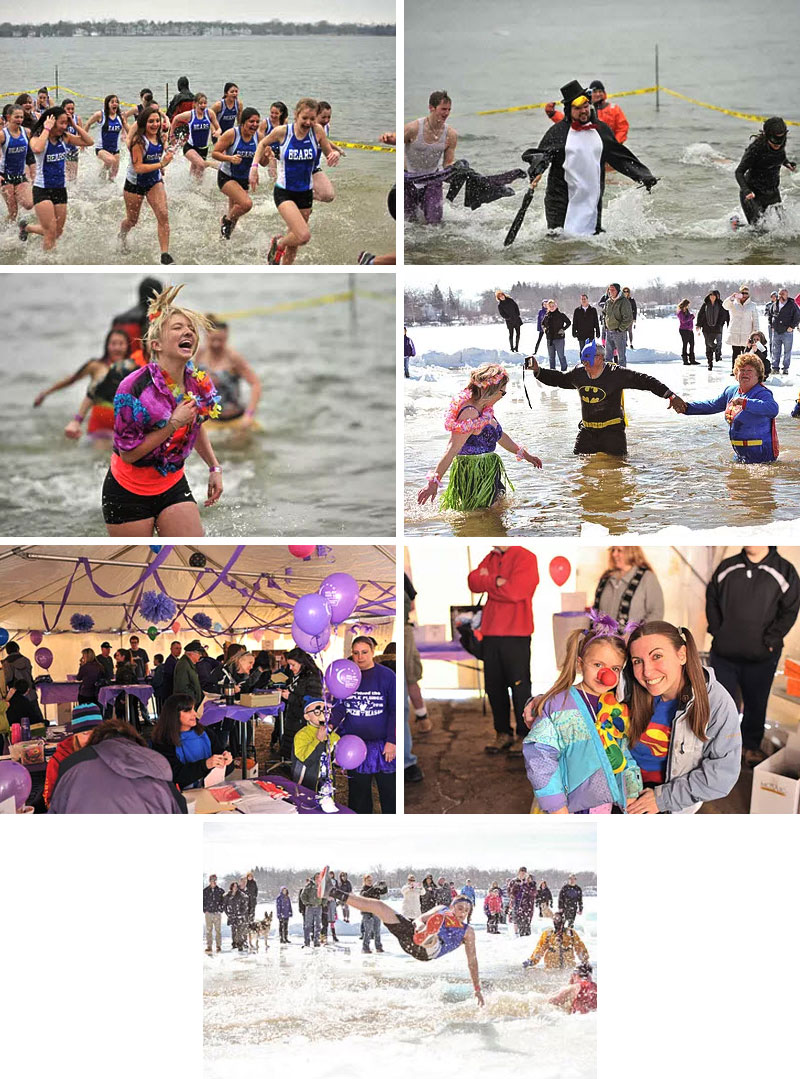 HOW WE HELPED
In conjunction with Qgiv's support team, they built and customized event pages to best meet their needs. Approaching the event as a team with Qgiv, simplicity of the registration portal, a user-friendly platform, and responsive support helped make the event successful! They even made custom fundraising badges by using the tools in our Badge Center!
RESULTS
Since the success of the 1st Annual Purple Plunge, the event has grown to over 180 plungers, raising almost $50,000 in 2017—that's 123% of their fundraising goal!