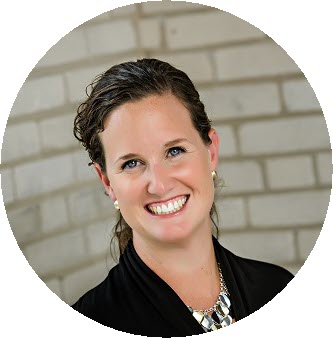 Laura Kruisenga, President & CEO, Kennari Consulting – Laura works with clients to build their annual fundraising programs with a particular focus on events, communications, and staffing. She is regularly featured as a presenter at local workshops and seminars on fundraising. Laura graduated from Adrian College with a degree in business administration and has over 20 years of fund development experience and is certified in the use of several databases, including Raiser's Edge and Giftworks.
At Kennari Consulting, we believe strongly that nonprofits should build relationships with donors – you are doing important work in a community they care about, and they are partnering to provide resources to ensure that work can happen. And when we are in a relationship with someone, we communicate with them differently than when we don't know them. Or at least we should.
For many nonprofits, there are a lot of barriers to doing that effectively with their donors. And yet, everyone wins when we segment donor communications – donors feel more engaged and deepen their understanding of your work, impact, and needs – and organizations are better able to raise funds for the important work they are doing.
Why is donor segmentation important in donor communications?
For many nonprofits, there are a lot of barriers to doing that effectively with their donors. And yet, everyone wins when we segment donor communications – donors feel more engaged and deepen their understanding of your work, impact, and needs – and organizations are better able to raise funds for the important work they are doing.
Common barriers of effective donor communications
First, let's tackle the most common barriers to effective donor communications segmentation:
1. Many nonprofits either don't have the resources – or don't see the importance of investing resources – in having good systems to support donor tracking and communication. At the very least, you need a donor database that allows for basic tracking. A donor database that integrates with your email communication system and online giving system is better yet.
2. The system is only as good as what you put in there. Cleaning up and maintaining data is worth investing staff time, finding a contractor, training an intern/volunteer, or some other creative solution. You can't segment if you can't differentiate your donors – it will be well worth the time it takes to do the cleanup.
3. Staff often sacrifice segmentation in order to simply get the project to the finish line. Do what you can to create space and/or financial resources so you can implement this. Segmenting communications will have a return on your investment; don't sacrifice it when you get down to the wire.
The best ways to make segmenting a little easier so it's both manageable and effective are to make it a priority, make a plan, and engage other people.
How to segment your donors
Most importantly, you need to decide what segments to start with! Below are the segments we'd recommend, in order of priority. Every organization and donor base is unique, so though these aren't universally the best for every organization, if you aren't segmenting at all, this is a good place to start.
Major Donors: All major donors should have an individualized cultivation and solicitation plan in place. Appeals and donor communications should work into that plan – if the donor typically makes their gift at an event, sending a year end appeal as more of an update/thank you would probably make more sense than the regular appeal letter ask. If the donor typically gives through direct mail at year end, sending a year end appeal with a specific ask amount and personal note from a board member would be more appropriate. Whatever the case, major donors should receive a live signature and when possible, a hand addressed outer envelope.
Monthly/Recurring Donors. You should NEVER email or mail a solicitation to a recurring donor that doesn't acknowledge that they are already making a recurring gift. It would be better to not mail a year end appeal at all to your recurring donors, than to send them the same "here's our impact, please consider making a gift today" letter. They are already making a gift today – and every month – so you need to acknowledge their giving and thank them for their partnership. It's okay to occasionally ask recurring donors for additional gifts, but this is not necessarily priority.
Event Donors. All donors typically renew the way they come in. So, if someone gives at an event, planting the seeds before the next event for a renewal or increase can be really effective. But you also have to make sure they'll be at the next event for that strategy to work. If they aren't coming back, identifying other specific ways to keep them engaged will be critical.
Lapsed donors. Preventing donors from lapsing is the best strategy. But if they lapse, the sooner you work to recapture them, the better. Sending clear and intentional communications to donors saying you appreciated their previous support, missed them, and hope they'll make a gift again, is really important. But you have to be clear that you missed their support. Not only does that convey to the donor that you're paying attention, but it also shows you need their support. And most importantly, it reminds them they didn't give (as many donors lapse unintentionally).
Final thoughts
If you aren't doing any segments, start with the above. If you are doing some, or you do the above for a year and are ready to take your communications to the next level, consider adding in a few additional segments, or breaking down the existing ones into different groups. If you're looking to add more specific groups for more personal communications, other groups to segment include: Volunteers, Members, Memorial Givers, Crowdfunding Donors, and Direct Mail donors.
Track what works and what doesn't work. If you find you don't get traction by mailing to lapsed donors, quit mailing to them and try something different (an event, phone call, etc.) or focus your energy on a different group. You have limited time and resources, so track your outcomes and spend your time where there is a return.
Committing to segmenting, even if it's just one or two groups, can be a big difference maker in growing your relationships with your donors, and subsequently their giving. But it takes extra time, data collection/tracking, and generally costs a bit more. Go in knowing that and committing the resources – you won't regret it.
About Kennari Consulting

We know the value of relationships, and are proud to connect nonprofits to our partner network to increase their effectiveness and success. We proudly partner with Kennari Consulting, a full-service fundraising consulting firm. Kennari Consulting has influenced hundreds of nonprofit organizations, helping them achieve greater levels of accomplishment. Their clients range in size and focus, including Arts & Culture, Education, Healthcare, Social Services, Faith-Based, Recreation & Greenspace, Literacy, and more.