When we surveyed 1,300 donors about their giving patterns for our Generational Giving Report, one of the questions asked if they'd donated to any nonprofits for Giving Tuesday 2019. 28% of the people who responded indicated they had. 37% said they didn't, and 34% said they weren't familiar with Giving Tuesday. Of the 28% who donated, most of them were Millennials and Generation X donors!
If you're participating in Giving Tuesday this year, it's time to start planning your campaign—and time to start thinking about how you'll connect with donors from each generation. Here are some data-based tips you can use as you build your communication plans!
The Baby Boomers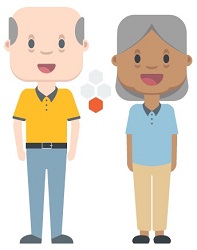 16.9%
Gave on GT
44.8%
Didn't give on GT
38.4%
Unfamiliar with GT
The findings: Only a small percentage of Baby Boomers donated on Giving Tuesday, but 61.6% of this age group were aware of the holiday.
The background: Most Baby Boomers like to give as a response to direct mail appeals, and they prefer to give by mailing in a physical check. Giving Tuesday, on the other hand, tends to be a primarily digital fundraiser. If Baby Boomers primarily interact with their favorite nonprofits through direct mail, they may not even see Giving Tuesday appeals!
The takeaway: Connect with these donors offline! Try sending out a "Save the Date" announcement containing important information about your Giving Tuesday campaign. Elements to include are a thank-you message for past donors, a short explanation of what your campaign will fund, and an invitation to join you. Closer to the event, send a more in-depth appeal and be sure to include a full-page remittance slip and self-addressed stamped envelope to encourage giving. This generation is especially interested in knowing that their money will be used wisely! After Giving Tuesday, update your Baby Boomer donors with a breakdown of how the money was spent. They'll especially appreciate seeing a financial report along with the update!
Generation X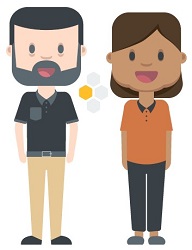 32.7%
Gave on GT
38.2%
Didn't give on GT
29.1%
Unfamiliar with GT
The findings: Generation X donors are one of the most active age groups on Giving Tuesday. They're also the group that made the highest average donations on the big day.
The background: Generation X donors generally prefer to respond to appeals made on social media, and they usually want to make their gifts digitally. Since Giving Tuesday campaigns tend to rely heavily on social media channels this group loves to use, they're very likely to see and respond to appeals.
The takeaway: Keep your social media channels active! Start building excitement around your campaign before the event by sharing your goals and explaining what that money will support. On the day itself, update your channels periodically to share progress, thank donors, and share photos, videos, stories, and testimonials from donors and clients alike. Generation X donors view their philanthropic activity as an important part of their identity, so be sure speak to them specifically about how their individual gifts will make a difference in the world.
Millennials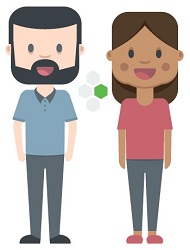 38.3%
Gave on GT
34.4%
Didn't give on GT
27.3%
Unfamiliar with GT
The findings: Millennial donors are the most likely to support your Giving Tuesday campaign. They tend to make gifts between $5-$55, and they generally give to 2-3 different organizations.
The background: This generation is enthusiastic about making a difference in the world by supporting different nonprofits. They don't have the spending power older generations enjoy, but they're still passionate about making a difference in the world.
The takeaway: Like their Gen X counterparts, Millennials will look to social media channels for information before deciding to make a gift. They often prefer to donate by text message or app, so consider including a text fundraising option in your campaign. Include your text-to-donate keyword in your donation appeals, including the ones you share on social media! When writing your social media appeals, make sure you tell your Millennial donors exactly what their gift will achieve—the more real and tangible the impact a donor will make, the more likely they are to feel compelled to give!
Generation Z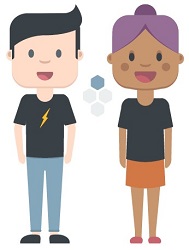 28.1%
Gave on GT
29.5%
Didn't give on GT
42.4%
Unfamiliar with GT
The findings: Generation Z is less engaged with Giving Tuesday campaigns than Millennials or Generation X. Around 58% of Generation Z donors are aware of Giving Tuesday, which means there are plenty of opportunities to engage this group of donors.
The background: Interestingly, our survey respondents indicated that they're most likely to give during the summer and during the holidays—times of the year when they're most likely out of class. Giving Tuesday tends to fall outside those two time periods! This generation tends to spend less time on social channels like Facebook and X and more time on apps like Instagram and TikTok; campaigns that are run entirely on Facebook and X may capture less Generation Z attention.
The takeaway: Try increasing your engagement with this generation by connecting with them where and when you can. This group is generally least interested in supporting nonprofits in the fall (only 4.7% said that's when they tend to give the most to nonprofits), and most interested in the summer (21.4%).
As you interact with your youngest donors this summer, include Giving Tuesday in your event calendars. They'll be more likely to remember your campaign later on if they know about it ahead of time! Then, talk to your younger donors and ask them for insight about where they'd like to interact with you.
Can you spend a little extra time on Instagram? Could you recruit some of your younger volunteers to share the word about your campaign on their own channels where you may not have a presence? You may not have the resources to keep up many different social media channels, but your supporters may be willing to post about your campaign for you.
Conclusion
Different generations all donate on Giving Tuesday for the same reason—they want to make a difference in the world by supporting nonprofits that will use their money well. But they all have different methods of participating in the big day! If you want to reach donors from each generation, these data-backed takeaways will help you get started.