Good morning, fundraisers! Your mission, should you choose to accept it, involves the cultivation of an important group of people designated "one-time holiday donors." You may select any of these methods to encourage one-time donors to create a recurring gift. However, it is absolutely essential that each method centers on one important element—gratitude.
Ahem. Now that we've gotten all the "Mission: Impossible" references out of the way, it's time to take a look at one of your most important missions for 2021. That mission is to start cultivating and engaging the influx of new donors that accompanied 2020's holiday season.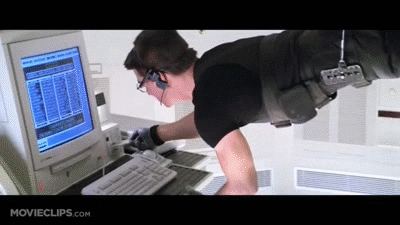 How Do You Engage One-Time Holiday Donors?
One powerful way to engage those new donors is to encourage them to become recurring donors. This is a great move for lots of reasons! One reason, of course, is because cultivating that kind of relationship with your donors gives you lots of opportunities to share the joy of giving with your supporters and can result in close donor relationships that benefit you and your donors. Other reasons are financial: recurring donors generally have a greater lifetime value (which is important to consider, especially when you think about the money you spent on marketing during the year-end period). They also have lower churn rates!
Converting one-time donors to recurring donors can feel like an impossible mission (get it?). But it's not! Here are some basic steps to take as you work toward cultivating your one-time holiday donors.
Step 1: Build a Great Receipt
The first step in inspiring donors to donate again is to make them feel fantastic about the donation they've already made.
Use your automated receipt to your advantage. Include language about how your donor is making a difference, what their gift will accomplish, and what their gift means to the people you help. Your goal here is to connect the donor to your mission even more strongly by showing them the real-life impact they made.
Make sure to include a note about how you'll be in touch in the future. Donors will be more likely to read future communications from you if they know they're coming! This will be important during the rest of the process!
Step 2: Say Thank You and Share an Update
Send an email to your donors shortly after the start of the new year. In this email, thank them again for their contribution—remember, they want to feel good about their past gift before they give again!
After thanking them, share how much your donors gave as a whole. Place the emphasis on your donors! Instead of saying something like "This year, we raised more than $10,000," center your donors by saying, "This year, you helped raise more than $10,000." Then share what that money will accomplish. Keep them looking forward to your next communication by letting them know you'll send an update.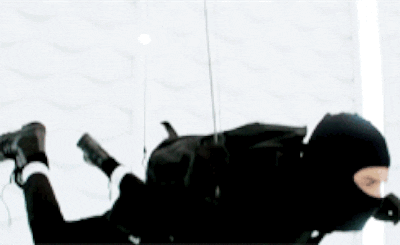 Step 3: Share Progress and Ask for Additional Support
At this point, you've thanked donors for their gift and told them how it will make a difference. Now it's time to show them the impact!
A couple of weeks after your last email, let donors know what their gift has helped achieve. Do this with a great story! Your story doesn't have to be long, but it should be aimed at connecting donors to the real-life people they've helped. That real-life connection will be what makes the next step so effective—that step is asking your donor for additional support.
When you make your ask, connect your appeal directly to the impact your donor has already made. Then, explain how making a recurring gift will help magnify that impact. There are three questions you should answer in your ask: why should the donor give? Why should they give on a recurring basis? And why should they give right now as opposed to waiting?
Step 3.5: Hone Your Appeal
Here are some good example appeals to get you started!
Your last gift helped provide hot Christmas dinners to hundreds of local families like Rebecca's. The holidays may be over, but we still have work to do! Would you continue supporting our community by making a monthly gift? A gift of $20 each month will help feed Rebecca and her family for two weeks.
Last month, we asked for your help to provide much-needed medical care for the animals at our shelter. And you delivered! Would you partner with our veterinarians in 2021 by making a monthly gift? A gift of $40/month will provide a full round of vaccinations for 6 of our dogs.
When you donated to the Habitats for Hope project last month, you helped make vital home repairs for more than 200 local senior citizens. Let's keep serving our community together! Would you help support that valuable work in 2021? A monthly gift of $50 will help fund our volunteers as they work to keep our community's seniors safe, warm, and happy.
Your appeal will look a little different, of course—those appeals aren't for real-life nonprofits!—but we hope they'll get your appeal-writing ideas flowing!
Step 4: Keep the Conversation Going
Whether or not your donors upgrade their gift from a one-time donation to a recurring one, keep up this cycle of communications! Ask for a gift. Thank your donor and tell them what it will achieve. Send them an update a while later and invite them to give again. It's a winning cycle that keeps them engaged and involved in your work!