Our nonprofit clients provided their honest feedback across top software review sites, honoring Qgiv's fundraising software platform with multiple awards!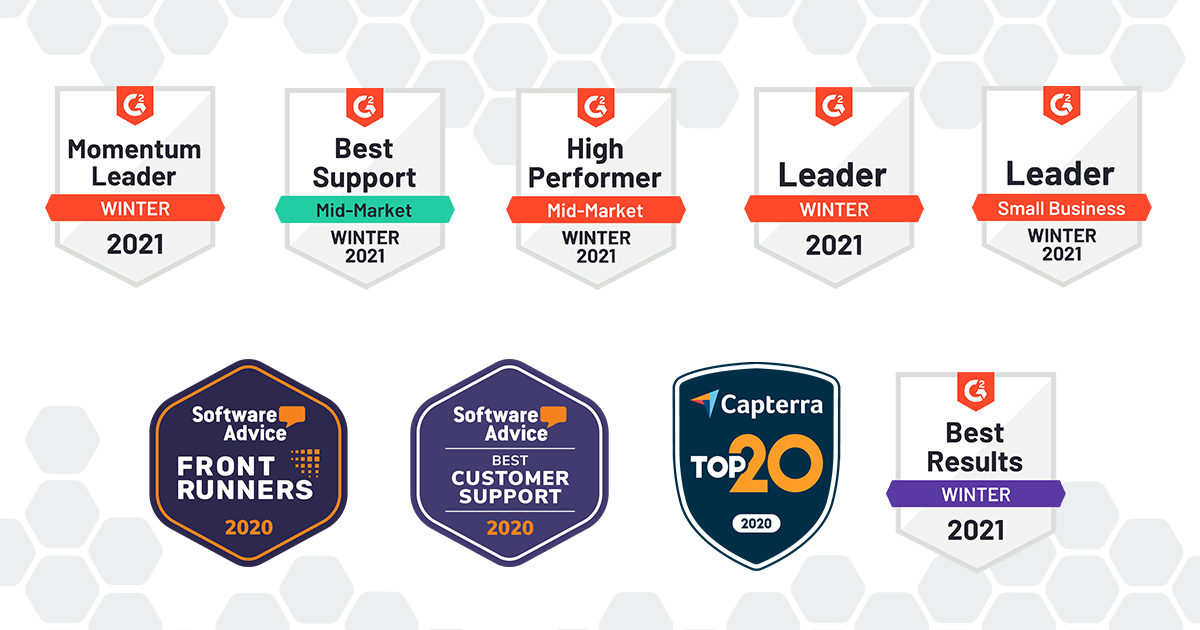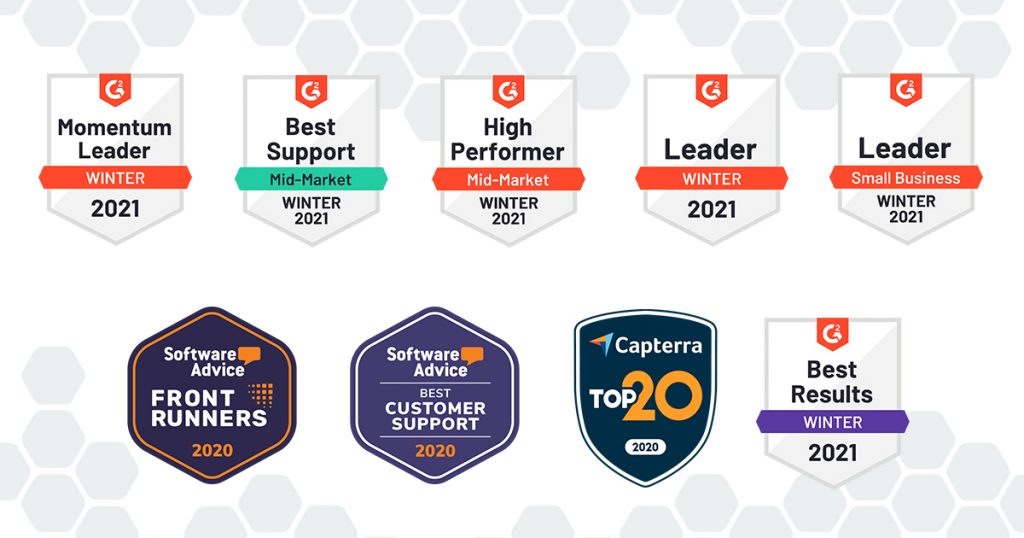 According to G2's Winter 2021 Report, clients find Qgiv fundraising software easy to implement and  achieve a quick return on investment. Clients also value the top-notch support they receive and are highly satisfied with Qgiv's product development and direction. Qgiv ranked first in the Small-Business Implementation and Small-Business Best Results categories.
The full list of G2 awards includes:
Most Implementable: Small Business
Best Results: Small Business
Best Results overall in the Fundraising category
Momentum Leader in the Fundraising category
Leader: Small Business
Leader in Fundraising grid report
High Performer: Mid-Market
Best Support: Mid-Market
In addition, Qgiv was recognized by clients who left reviews on Capterra and Software Advice. These reviews place Qgiv in the Capterra Top 20, Software Advice Frontrunners, and Software Advice Best Customer Support award categories.
Here at Qgiv we're constantly looking for ways to support our clients. We're committed to providing top-notch support, free webinars, and best-practice resources to help you succeed.
Here's a peek at what clients our clients are saying:
"Part of the benefits for using Qgiv for me are all the things that I've learned on the webinars. Hearing the research that's been done, what works with certain age groups, what's appealing to different kinds of people, etc. is really, really helpful. It's helped us shift a bit of our methods to accommodate more kinds of people. We've also coordinated a virtual event now and Qgiv made it possible."
"Finally, a user friendly online donor platform!"
"All of the tutorials are very thorough for the experienced or inexperienced. Also, being a part of the QGiv community, they have many free webinars that help give you in-depth industry knowledge that can really help you meet your goals."
Thank you to all of our clients for the kind words and reviews! To read more reviews head to G2, Capterra, or Software Advice. To read the full press release, click the link below.