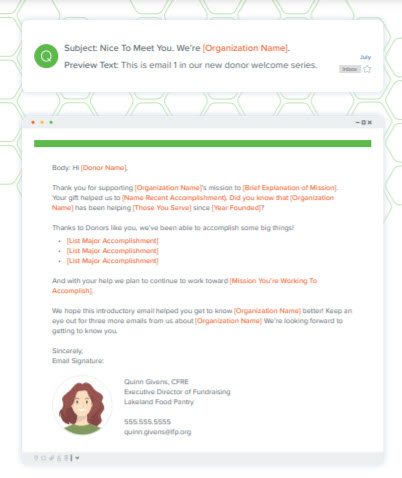 Introduce your nonprofit to new donors with these email templates!
Your donors may have some knowledge of what your organization works to achieve, but they're more likely to stay engaged and continue their support if you show them the bigger picture. We've put together templates for a new donor welcome series to help you keep new donors engaged giving. These four templates:
Introduce your organization and mission to new donors
Share your organizational history and leadership team with new donors
Ask your donors to tell you a bit about themselves
And wraps up the series with a brief recap of helpful information
Download these donor welcome email series templates today!