Need help creating your newsletter?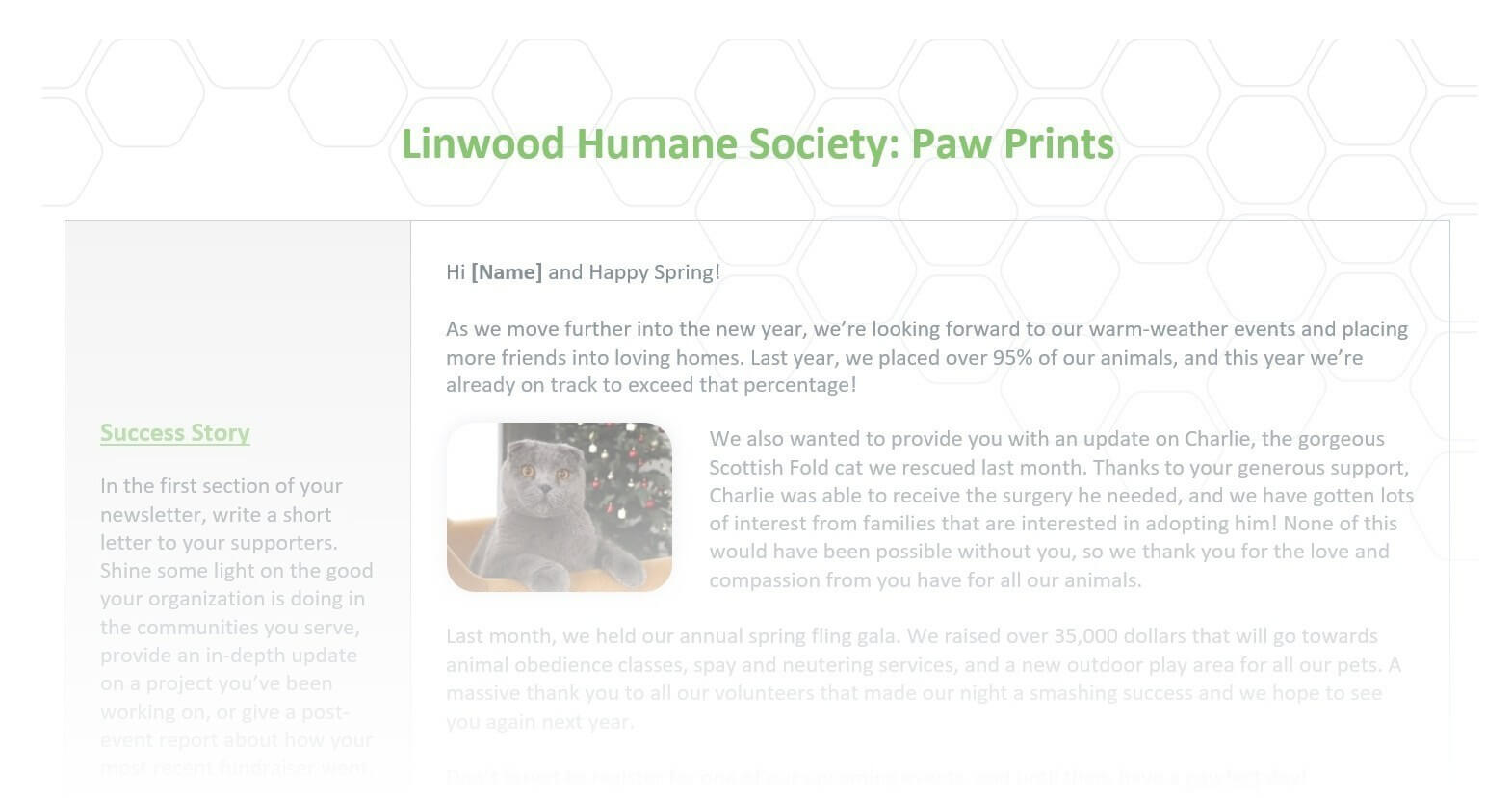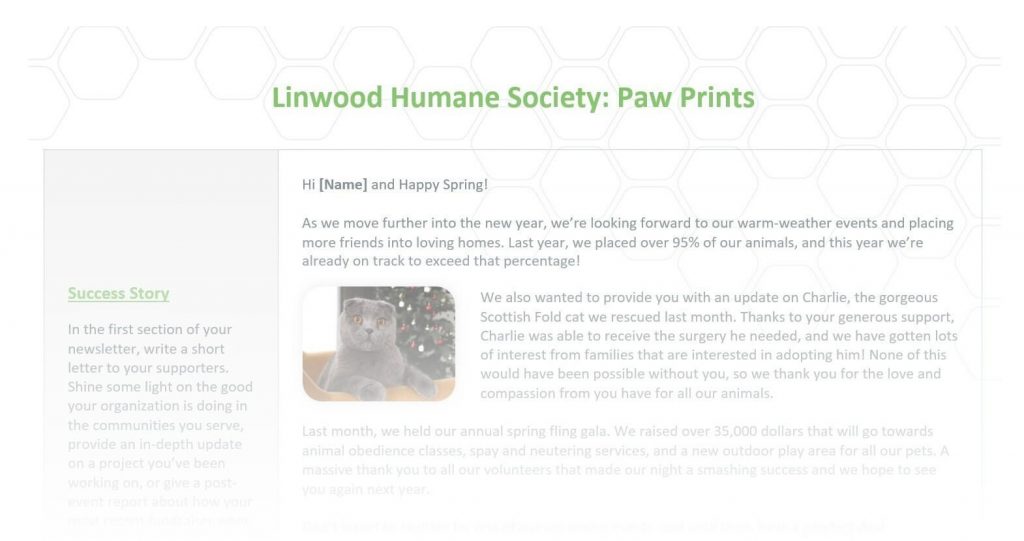 Keeping your supporters in the loop is easier than ever with modern technology, and how better than with a regular newsletter from your organization? A newsletter is a great way to help your donors feel more involved and keep them up to date on events, news, and projects your nonprofit has going on.
With our nonprofit newsletter worksheet and template tips, you'll be building and writing engaging newsletters your supporters will look forward to seeing in their inboxes regularly in no time.
Looking for more information on nonprofit newsletters? Check out this blog!