"We love that Qgiv is so user-friendly, with accurate and efficient tracking. Before we started using the peer-to-peer platform, we used to keep a spreadsheet on each participant in our Mr. Central Florida competition. We were constantly counting votes, going online every day to see who voted, adding votes/donations to the spreadsheet. The competitors were constantly calling and texting to check on where they were in the standings, as well! Before putting on our Spring Women's Fashion Show, we called and asked if there was any way Qgiv could track all of this for us—of course the answer was yes, and peer-to-peer was the solution. Once we got everything set up, we could look at any given time to see who was ahead in votes, who voted for whom, and see real-time results. After changing our setup, giving increased 300% at this year's event! We would never do another event without the help of Qgiv!"
Feature Favorites

Debbie Burdett
VP of Community Engagement

Central Florida Speech and Hearing Center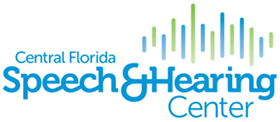 www.cfshc.org
Raising more money has never been easier.
We'll give you a one-on-one tour of Qgiv and show you how simple fundraising can be.
Get Started Today