"It is easy to use and to manage changes. Best of all is the support that Qgiv provided during pre-sales and continues to do so post-sales. The most valuable feature to us is the immediate donation notification and the rapid transfer of funds to the church's account. I would definitely recommend Qgiv to others."
Feature Favorites
Content Management System
Robert M. Kelly, Jr.
Parish Historian

Christ Church Shrewsbury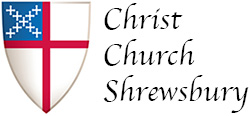 www.christchurchshrewsbury.org
Raising more money has never been easier.
We'll give you a one-on-one tour of Qgiv and show you how simple fundraising can be.
Get Started Today