"Qgiv is very easy to use for both the donor and the organization. It has given me a way to organize all my donor information in one place. The reporting system is my favorite feature so far; I can easily pull reports when I need them.
Qgiv is very time-saving since the software is so easy to use. I don't have to spend as much time trying to figure things out. I can use that time to fulfill my organization's mission instead.
…also the staff is super friendly and helpful!"
Feature Favorites

Celithia Williams
CEO/Founder

Hidden Angels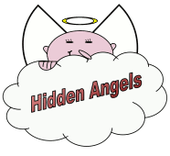 www.hiddenangelsva.org
Raising more money has never been easier.
We'll give you a one-on-one tour of Qgiv and show you how simple fundraising can be.
Get Started Today