Peer-to-Peer Event Spotlight: The Lakeland Derby, hosted by Lakeland Volunteers in Medicine
THEIR EVENT
LVIM's major annual fundraiser, The Lakeland Derby, is fun and unique! The event is free to the community and has become so beloved that it now draws a crowd of 4,000 or more each year. Each year, sponsors and community leaders become jockeys of swan-shaped paddle boats and compete in a race across Lake Mirror in downtown Lakeland, FL.
For one month, each of the 10 two-member teams creates unique and fun ways to meet their fundraising goals. LVIM supports the teams by giving them full creative control to run their own micro-events, which encourages great community involvement and expands LVIM's donor base.
WHY THEY LOVE QGIV
LVIM has been using Qgiv since before peer-to-peer events were even an option! They particularly enjoy the help they receive from the Customer Experience Team and the fact that their suggestions for platform improvement are taken seriously.
"Customer support has always been great… no one laughs at you when you have a question. You guys are always solution-oriented. I've asked a lot of questions and requested things that don't exist, and over time they come into existence because they're client needs." -Alice Koehler, Chief Development Officer
Feature Favorites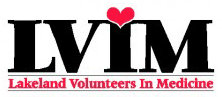 Lakeland Volunteers in Medicine (LVIM) provides free, high-quality medical and dental care to the working uninsured of Polk County, Florida. 95% of LVIM's workforce is comprised of volunteers who believe in the cause and make the mission come to life. LVIM began as a dream of various community leaders and organizations in 1999 and opened its doors on Valentine's Day, 2001.