A Brief Look
2014 Walk the Walk raised
$18,041
After switching to Qgiv the 2016 event raised
$106,881
NuPath, Inc. Sees Average Amount Raised per Fundraiser Skyrocket from $90.20 to $510.78 After Switching from Classy to Qgiv for Peer-to-Peer Events!
CHALLENGES
In 2014, NuPath was using Classy's peer-to-peer platform and looking at paying 5-10x what they now pay with Qgiv in order to get the features they wanted. Their Classy plan did not offer the ability to include registration amounts in team fundraising goals. Employees were required to go in and manually apply the registration fees to specific teams, which was incredibly time-consuming when working with 300-400 participants!
HOW WE HELPED
By providing Walk the Walk participants with an easy-to-use, feature-rich platform, more of the organization's time is devoted to engaging and encouraging their peer-to-peer fundraisers. The organization realized significant savings by switching to Qgiv, saved time by being able to include registration amounts in team fundraising goals, and didn't have to compromise on features they wanted.
RESULTS
In 2014, NuPath's Walk the Walk event raised $18,041. In 2015, after switching to Qgiv, the event raised $58,329. It gets even better! In 2016, NuPath raised an incredible $106,881 during Walk the Walk—that's 142.5% of their $75,000 goal!
NuPath also saw the average amount raised per fundraising participant skyrocket! In 2014, the average amount raised by each fundraiser on the Classy platform was $90.20. In 2015, after switching to Qgiv, that number went up to $342.24. In 2016, the number went up even more to an incredible average of $510.78 per fundraising participant! (Registration fees were removed from total before calculating.)
Feature Favorites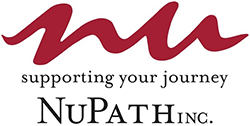 NuPath, located in Woburn, Massachusetts, advocates for people with disabilities and provides residential and clinical services, day programs to help people transition from school to work and obtain meaningful employment, and autism programs that address the unique and expanding needs of people living with autism spectrum disorder.