"Qgiv has been amazing. We needed a flexible, modern digital fundraising platform that could overlay our website that was fresh, powerful, and easy to use. We needed the look and feel of customized fundraising pages, where our organization could raise money from friends, family, business, and alumni. Qgiv provides all of that! The fundraising capabilities are unbelievable—we can raise funds anytime, anywhere. It's also flexible, which makes it fun to work with. I'm not sure it could get any easier to learn. We also love the great customer support and flexibility. Qgiv's Customer Experience team always walks me through any issues I have.
We're starting to see social fundraising take shape at the high school education level. Most K-12 institutions are way behind in raising funds online, but for a small town in rural Oklahoma, getting one-time and recurring gifts from alumni has been very rewarding. We recently started a campaign for the Sweepstakes Society for our band program that involved planning and managing recurring gifts and pledges. We never could have done any of this without Qgiv!
We REALLY appreciate Qgiv. Public education needs help; it is great to see companies like Qgiv making a difference!"
Feature Favorites
Jimmy Aldridge
Perkins-Tryon Booster Club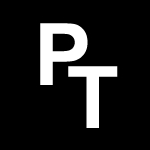 Raising more money has never been easier.
We'll give you a one-on-one tour of Qgiv and show you how simple fundraising can be.
Get Started Today