"We like Qgiv because it can fit a variety of configurations. Different events, different fundraising scenarios, different regions—they all have unique factors to consider, which Qgiv can handle with its powerful form customizations. We also like Qgiv a lot because, as a company, they are willing to work with us to accommodate our out-of-the-ordinary requests. It's given us a chance to "dream bigger" about how we can make events and fundraising more effective. Our favorite feature is definitely the widget modules in Form Builder. They're so neat and flexible—it's just the coolest!
With Qgiv, we can put funds collection front-and-center of our events interactions. By providing easier, more mobile means of processing transactions, donors can give when the thought strikes them, rather than forgetting to "do it later." Having Qgiv integrate directly with our CRM—Bloomerang—means that tracking behaviors, processing acknowledgments and allocating funds are now simplified processes that are, for the most part, automated. That makes us more confident in our fundraising process, which becomes more transparent and more accountable.
Qgiv has become a part of how we set goals and benchmarks, as well as draw up plans for better events. Having it to use has improved the ways we budget our costs and plan for engagement. We were using Qgiv for something it wasn't exactly built for, but we found that it was versatile enough to handle it. Our biggest problem was the labor of processing a high volume of low-dollar donations. Would you believe it if we told you that in early 2016 we were still getting hundreds of checks for a few dollars each? With Qgiv, we're able to design into the next round of small-scale, local fundraising events, a more practical set of priorities, and also to make sure event participants are aware of their in-the-moment payment options."
Feature Favorites

Lily Meyer
DIGITAL MEDIA & TECHNOLOGY SPECIALIST

Perry Davis Associates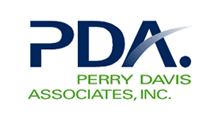 www.perrydavis.com
Raising more money has never been easier.
We'll give you a one-on-one tour of Qgiv and show you how simple fundraising can be.
Get Started Today