"Qgiv has been outstanding for our church. We created a new website and needed an online giving platform and Qgiv was the right choice. They have super friendly customer service and the most user-friendly online system. Our giving has increased dramatically by allowing our members to utilize the recurring payment option and the text giving service. This current generation doesn't even know what a checkbook is! You must have the texting option available to capture the millennial generation. We were also impressed by the design of our Qgiv-secured page to match our website so people feel safe when giving on our page. Any issues that have come up have been resolved quickly and efficiently and followed up by the Customer Experience team. If you're shopping for an online giving service, look no further than the team at Qgiv."
Feature Favorites

Heath Kirkpatrick
Lead Pastor

Woodland Heights Baptist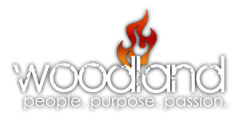 http://woodlandpeople.church
Raising more money has never been easier.
We'll give you a one-on-one tour of Qgiv and show you how simple fundraising can be.
Get Started Today