Some superheroes wear capes. Some wear yellow work gloves and wield screwdrivers.
Stephanie Beaudoin falls into the second category. For the students at The Education Cooperative (TEC) in East Walpole, Massachusetts, Stephanie and the rest of the TEC staff are part of a league of heroes who changed their lives for the better.
See, the students at The Education Cooperative had a problem – they didn't get to have recess.
Many of the kids at TEC have multiple disabilities that make it hard for them to use traditional playground equipment. Stephanie and the TEC staff decided to raise the money they needed to build the students a playground that would be accessible to everyone.
Stephanie and the other staff members had their mission; they just needed to figure out how to fund it. They set up a peer-to-peer fundraiser to pay for the playground, and followed a simple plan:
The TEC staff set up fundraising pages.
They recruited other superheroes in their area who supported their mission.
They held their event and raised enough to build a beautiful playground for their kids.
Their plan worked! The league of fundraisers at TEC smashed through their initial fundraising goal. They had raised enough to build a playground for students and install a sensory garden for everyone to enjoy.
Today, Stephanie and her fellow superheroes enjoy the day-to-day tasks of running The Education Cooperative and watching their students play on the playground. And, when the day comes that their students need their fundraising powers again, they know they'll be able to surpass any goal they set.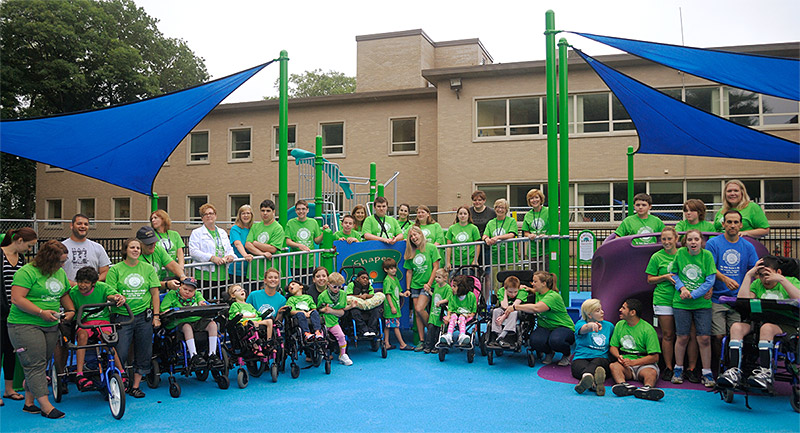 Not a Qgiv User? Join Our League of Superheroes!
Fundraisers are our superheroes. You work behind the scenes to fund organizations that are changing the world for the better. We love equipping our heroes with the tools they need to make a difference. Want to join our league of superheroes? It's easy.
Get Started Today