Feeling uncertain about when life at your nonprofit will return to "normal" in the wake of COVID-19? You're not alone! Nonprofits all over the country are reevaluating their fundraising strategies and events calendar to account for social distancing guidelines and a changing donor landscape.
Luckily, nonprofit fundraisers are a resilient, creative group of people—and many of them are reenergizing their donor base with virtual peer-to-peer events. Here are some creative ways we see nonprofits transforming their peer-to-peer events into virtual events their participants can enjoy at home.
Help people participate in virtual walks/runs
Homebound donors may not be able to crowd together at a starting line, but that doesn't mean they can't do a 5k! Use creativity and some tech to help them participate in a virtual walk or run. There are a few fun ways to do this!
One method, of course, is just to encourage people to participate on their own. You could ask them to share a photo of themselves walking or running on social media—ask them to use an event hashtag so you can easily find everyone's pictures! If you want to get a little more tech-y, you have plenty of options. Some organizations encourage participants to send in workout summaries from FitBit, Strava, or other run trackers. Others have used Google Maps to let participants map their routes and share it with other participants, resulting in an interactive map that shows routes for everyone who participated.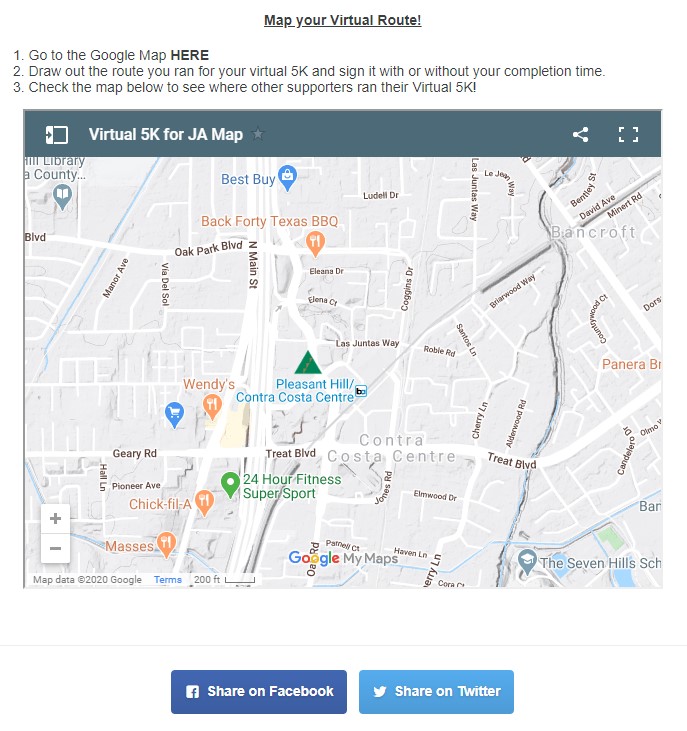 Give your participants props—literally
Of course, you'll want to celebrate your participants' engagement. But that's not what we mean when we say you should give your participants props! When setting up your virtual peer-to-peer event, give participants fun tools they can use while they participate in your event. Props can be digital! If you're running a virtual race campaign, try uploading race bibs participants can print out for their run. You could also upload other things, like sign templates participants can hold up for social media pictures, signs for people to place in their windows, and digital fliers participants can share with their friends and family. Part of what makes peer-to-peer events so fun is the feeling of solidarity among participants. Digital props are a creative way to help participants feel like they're part of something big and special, even when they're participating from home.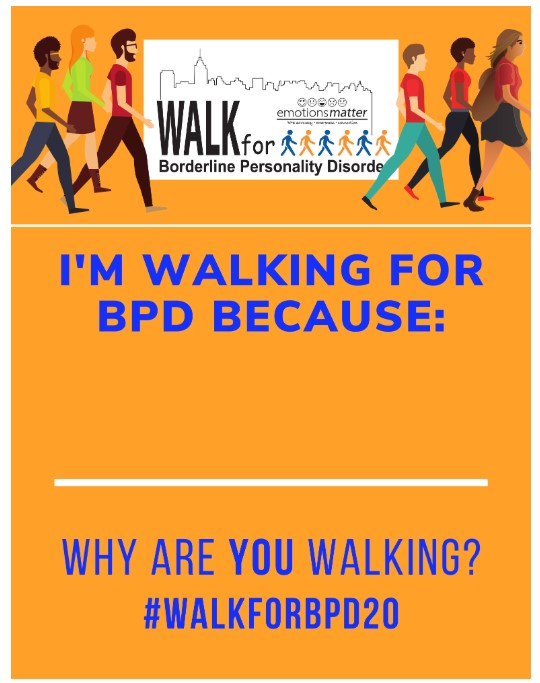 Don't skip the incentives
Keeping participants engaged in fundraising can be tricky during regular events. It can be even trickier when everything is virtual! Don't skip out on incentivizing your participants' involvement—it's a valuable way to keep them moving toward their fundraising goal.
Try combining digital incentives and real-life incentives. Digital incentives—like fundraising badges and leaderboards—could be expanded to include other elements like special digital "plaques" they can share on social media or add to their page. If your past peer-to-peer events have included tangible incentives like t-shirts for people who reach their fundraising goal, keep those around! Just arrange for safe pickup or drop-off. You could also explore digital ways to celebrate fundraising progress. Try having a Zoom party for teams who meet their goals, send digital gift cards to top fundraisers, or sending small gifts to your highest-performing participants.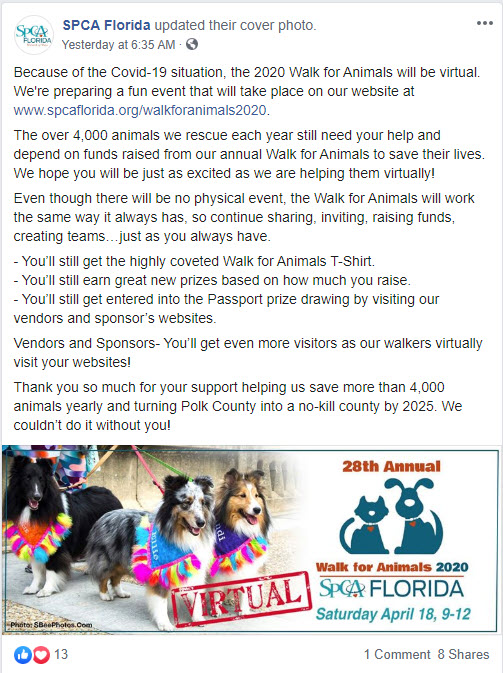 Use video to bring people together
If your peer-to-peer event has included live entertainment in the past, streaming video is going to be your best friend. Live video is a great tool that lets you connect with your participants in their own homes, and it's a fun way to share live entertainment you'd otherwise have at your event. Facebook, Instagram, and YouTube all have livestreaming video tools, and there are lots of other platforms that do, too. If you decide to go live on YouTube, you can even embed your live stream on your event page. People can go directly to your event page to watch your entertainment, and it's a GREAT way to make a last-minute appeal for donations. Donors will already be on the page!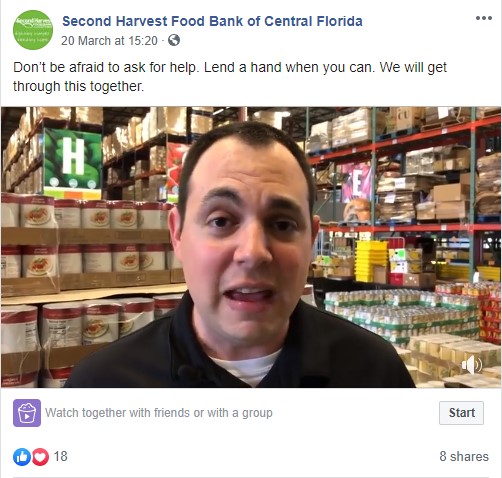 Keynote speakers, musical guests, awards ceremonies, and other entertainment can all be streamed live to your participants. If you don't have the resources to make live videos happen, that's no problem! Try pre-recording videos and sharing them either on social media channels or embedding them on your event page (or both!).
Get creative
What makes your event special? How can you translate the experience of attending your event to a virtual platform? If you throw a party every year, try sending out fun appetizer recipes or cocktail directions so your participants can make them at home. Put together fun Spotify playlists your participants can listen to as they run or as they party at home with you. Create a special event hashtag so people can share their experiences with each other online. The possibilities are endless!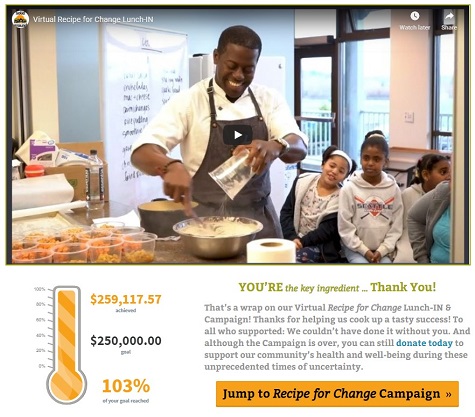 Conclusion
Adapting to the COVID-19 pandemic takes a ton of resilience and creativity. But you're a nonprofit fundraiser—if anyone can do it, it's you! We hope these five ideas get you thinking about how to make your own peer-to-peer fundraiser fun and engaging for your supporters. Use virtual tools, videos, digital props and incentives, and a steady stream of creativity to engage your community. We're cheering for you!