It's been a busy year! You've been working hard on your year-end fundraising campaigns, putting together holiday galas, and knocking your donors' socks off with your stellar donor retention strategies. You've only got a couple more weeks until you can start seriously planning for 2020… and we think some of Qgiv's new tools will help you make next year an even more successful year.

Your Input Made a Difference
If you've ever worked with Qgiv, you know how important your ideas and feedback are to our company. Qgiv users directly influence our product planning! We track clients' requests, ideas, and feedback and use them to plan new features and enhancements.
If you haven't worked with Qgiv before, here's a glimpse into how our users' ideas are included in our planning! Any time a client shares an idea or request, our Customer Experience team makes sure to note and track that feedback. Then, that input is considered as part of our development process. All of the updates we make are guided by our clients' needs, wants, and requests.
This year, those requests were turned into some great new features! Here are some of the new tools you've helped us build and how they can help you in the new year.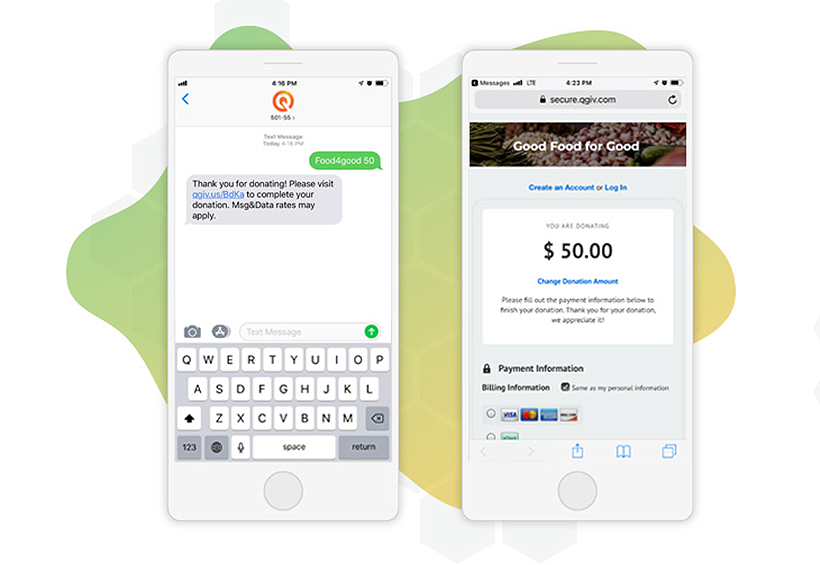 More powerful text giving tools
As donors conduct more and more business and communications on their phones, you were looking for new ways to capture their interest and keep them engaged through text message. We turned your feedback into our new Mobile Suite package! These tools let you capture donations by text, send outbound text messages, build subscription lists, live screencast text campaigns, and send reminder text messages to encourage donors to complete pledged donations. Bill-to-carrier text fundraising is also available!
More custom mapping options to integrations
Having good, usable data is a big deal! And, since no two nonprofits manage their data exactly the same way, we know how important flexible reporting really is. Now, you can add more custom mappings to your integrations. These new options will make our integrations even more customizable so you can get exactly the data you need out of our system and into your CRMs and email providers.
We implemented self-serve pricing
We've always tried to keep our pricing flexible. With our new self-service pricing, it's is more flexible than ever (so bendy!)! Account administrators can make changes to their fundraising plan whenever they need—there are no hoops to jump through!
That means no more remembering to call us when your peer-to-peer event is over and moving back to your previous package or calling to add text giving. You can do it on your own time at your own pace!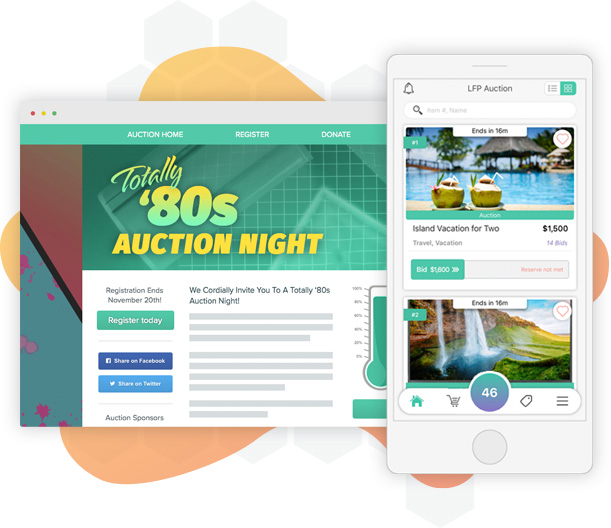 You helped us build a new auction and event management tool
Silent auctions are a ton of work! Creating and cataloguing your items is one thing; getting donors registered, signed in, actively bidding, and checked out is a whole different beast. You told us about your needs and wants in a silent auction tool, and we listened. With Qgiv's auction platform, setting up and managing an auction with our tool is easy on nonprofit staff, and donors love how the tool's app streamlines check-in, checkout, bidding, and other purchases.
Learn more about all the cool new things you can do with our auctions platform in this blog article!
We added a super-cool form comparison tool
What if you could compare multiple donation forms to see which one was more successful? You could learn so much about donor preferences, how different marketing programs performed, and more.
Now you can! Our new form comparison tool makes it easy to compare your donation forms' performance, identify trends, and run A/B form tests.
You can now enable recurring donations during peer-to-peer events
A ton of you are excited about this one! Participants in a Qgiv peer-to-peer campaign can now set up recurring donations, which gives them a new way to raise even more during events. Recurring donations are a great way to find and engage donors who are highly invested with your cause. This is a fantastic addition to long-term campaigns, board member fundraisers, DIY fundraising events, and other causes.
Want to learn more about when and how to combine recurring donations and peer-to-peer fundraising? Learn more about how to use it in this article!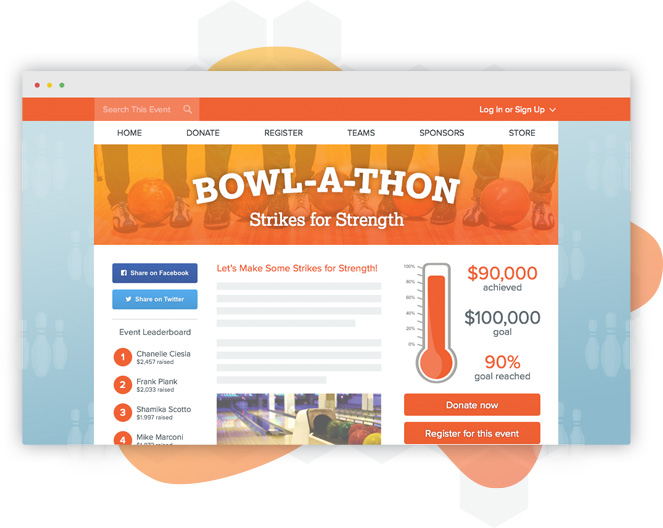 We added a first-of-its-kind Facebook integration
Many of your peer-to-peer participants were confused about the difference between peer-to-peer fundraising and Facebook Fundraisers. Often, participants would accidentally set up a Facebook Fundraiser when they meant to post about their peer-to-peer fundraising activities. You asked us to help you solve that problem, so we worked with Facebook to put together this integration. Now, peer-to-peer participants can raise more money with Facebook Fundraisers that actively sync to a Qgiv peer-to-peer event.
Setting it up is simple. We'll guide you through connecting your event to Facebook. After it's set up, your participants can choose to raise money on both Facebook and their Qgiv page. Since the pages are synced, fundraising totals will display the same on both platforms, which will eliminate confusion and build excitement!
These are just a few of the cool new features and enhancements
Your suggestions and ideas are an important part of our development process, so we regularly make smaller adjustments and enhancements throughout the year. These are just a few of highlights from 2019! You've contributed to the ongoing development of all our tools in the Qgiv system.
More is coming in 2020!
Our team of developers, designers, and engineers are already working on some fantastic new tools and features we'll release in 2020. As the Qgiv platform grows and adapts to fit your needs, we hope you'll continue to share your thoughts and ideas—they really do matter!
You made it happen!
Our fundraising platform wouldn't be what it is today without the amazing feedback, ideas, and requests we receive from our clients. Want to learn more about our new features, flexible pricing, and how you can help us shape our platform? Give us a call! You can call us at 888-855-9595 (you'll always talk to a real person!) or contact us online to get a personalized demo of our tools.