Who they are
The mission of La Casa de las Madres is to respond to calls for help from domestic violence victims of all ages, 24 hours a day, 365 days a year. They give survivors the tools to transform their lives and seek to prevent future violence by educating the community and redefining public perceptions about domestic violence.
What they did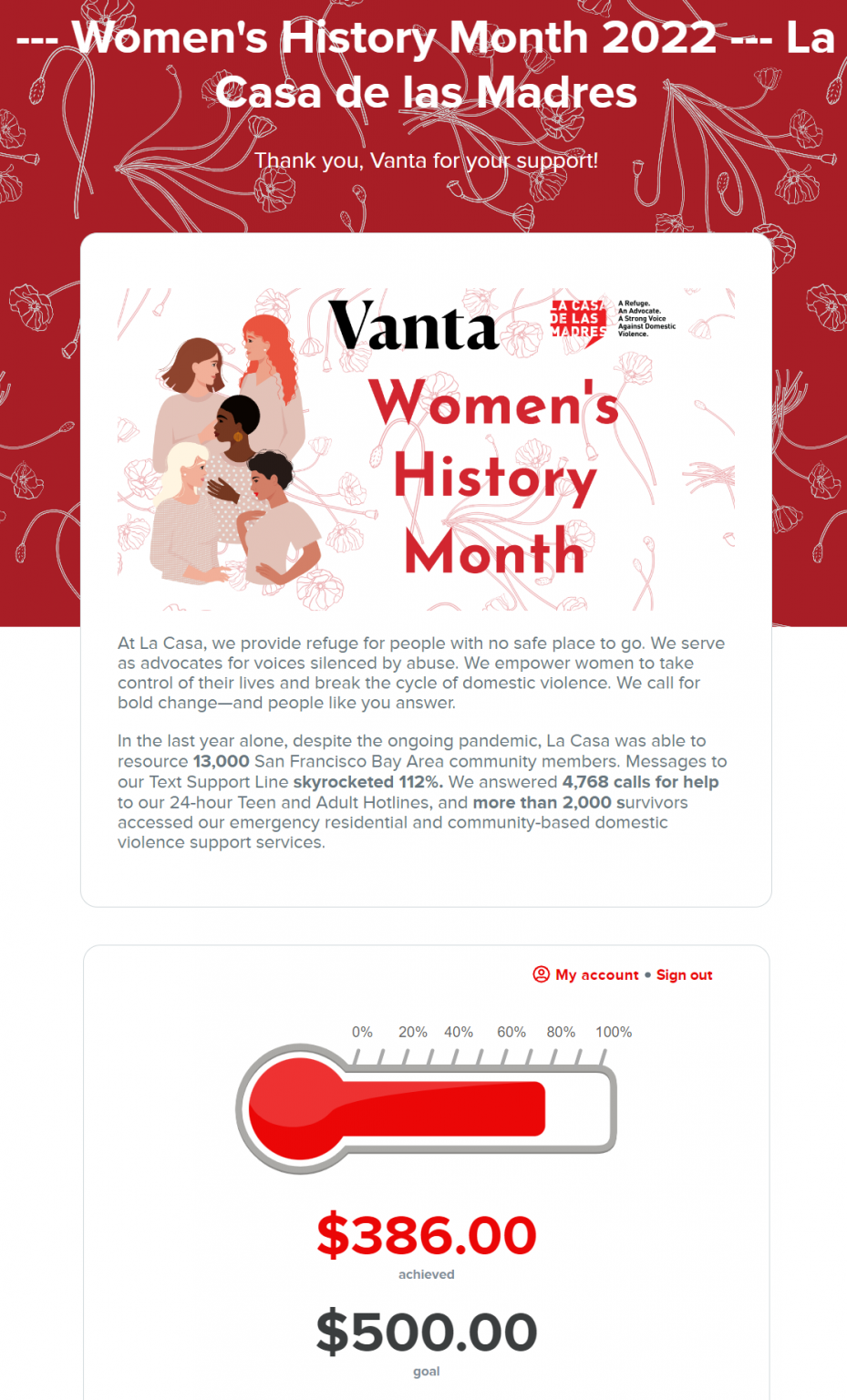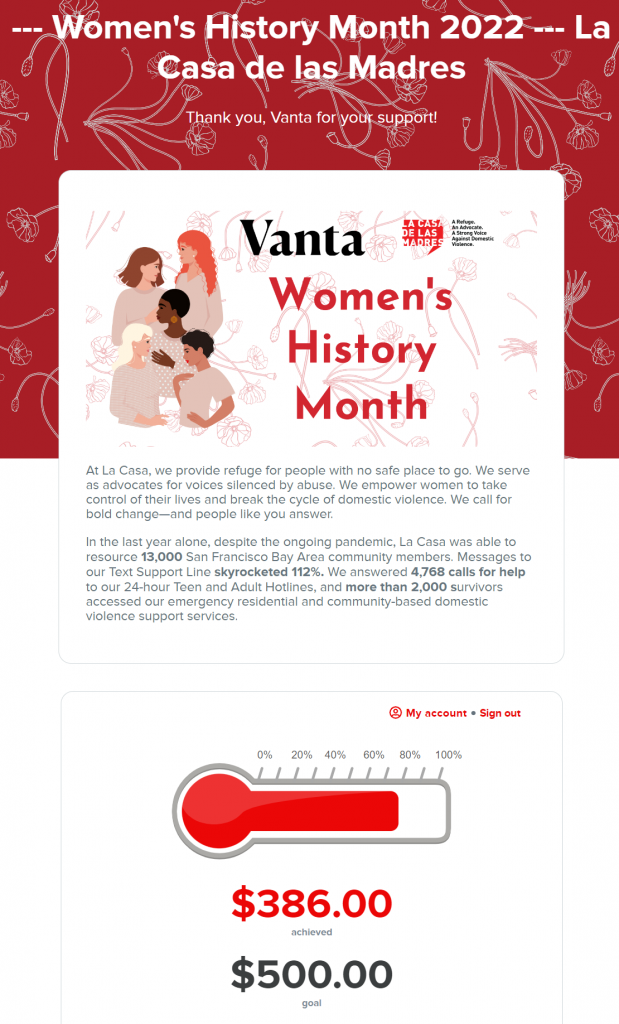 La Casa de las Madres incorporated a fundraising thermometer into their Women's History Month fundraising page in order to show progress toward their $500 fundraising goal. They established the fundraising goal to compensate for increased need in their community. On their donation form, they explain that they received an increase of 112% in messages to their text support line, answered more than 4,700 calls for help, and provided access to emergency residential and community-based domestic violence support services to more than 2,000 survivors.
The fundraising thermometer helped donors visualize their progress toward the $500 donation goal set by Casa de las Madres for Women's History Month. Thermometers are effective because they give donors a job to do and encourage increased donations to show progress on the fundraising thermometer itself. For more on fundraising thermometers and what makes them such an effective fundraising tool, check out our blog post on the topic.
What you can do
When you prepare for your next campaign, set a fundraising goal and then represent it visually on your donation form with a fundraising thermometer. Whether you're planning a huge fundraiser using peer-to-peer fundraising or keeping it small like La Casa de las Madres did with their $500 donation goal, you'll be able to actually see progress toward your goal thanks to the fundraising thermometer.
Your donors will appreciate being able to visualize the impact their donation had toward your fundraising goal. You can further support this by including impact statements for each giving level so donors know exactly how they're helping when they make their gift. This is another touch that La Casa de las Madres incorporated into their donation form to help donors decide how much to give. Reinforcing that each gift has impact is a great way to achieve more gifts for your cause and ultimately reach your fundraising goals.