Many thanks to everyone who joined us for the first event in the Client Workshop Series on May 3rd in Washington, D.C.!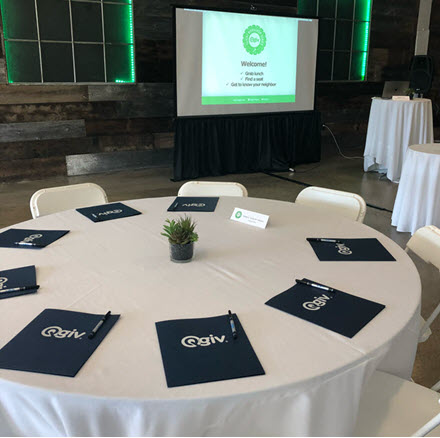 Attendees had the opportunity to network with other local nonprofits, as well as get the scoop on a few items on Qgiv's product roadmap: event aggregator pages, recurring donations for peer-to-peer, and a Qgiv auction function!
The purpose of the Client Workshop Series is to host events that give local organizations the opportunity to connect with each other and benefit from the expertise of an industry professional. The events also give nonprofits the chance to talk with staff about all things Qgiv! Make sure to check out our next Client Workshop Series event in June in Chicago, IL if you'll be in the area!
The Do-Able Development Plan
Stephanie Cory, CFRE walked attendees through the basics of forming a development plan based on an organization's strategic plan. We were joined by an unexpected guest, a guide-dog-in-training named JD. The photo depicts one of his quieter moments.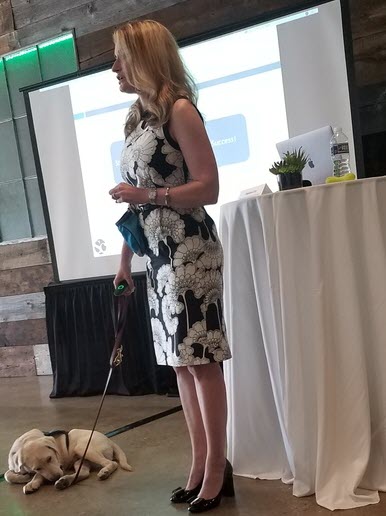 Here's a quick overview of our takeaways:
A development plan should be a dynamic (not static!) document that consists of your organization's needs, goals, strengths, and priorities. Three basic questions to get you going in the right direction are:
How much money do you need to raise?

Don't make this an arbitrary number! Do some research into last year's fundraising and see what is manageable.

From whom will you raise it?

Is your donor base big enough? Do you need to appeal to new donors?

How much money can you spend to raise what you need?

Keeping cost of acquisition low is important. If you raise what you'd like, but wind up spending a huge portion of it on mailings, swag, and ads, you've defeated the purpose!
It's imperative that your plan includes measurable goals, deadlines, and milestones to meet along the way. Each goal should also be assigned to a specific individual or team… and it shouldn't always be the Development Director! Every goal should be accompanied by an action plan that includes what, when, why, and by whom it will be accomplished.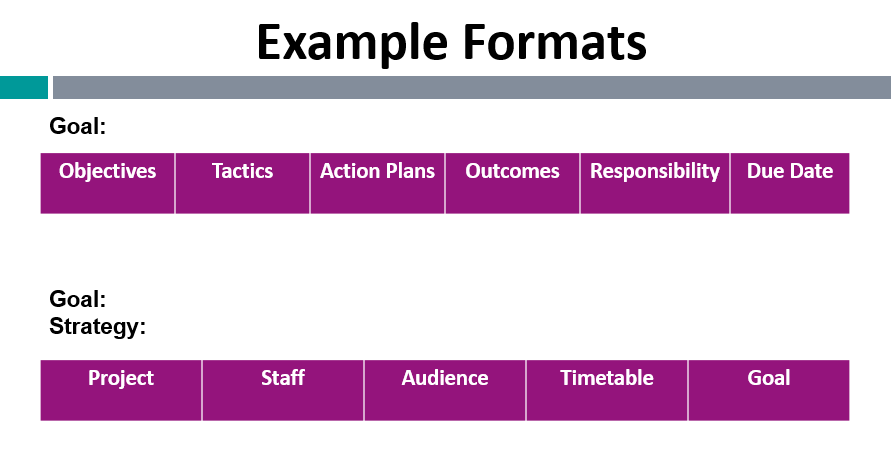 When you've laid out your plan, be sure to add (in the plan or as an addendum) any content you'll need, design for any materials, mailing dates for appeals, etc. You'll also want to include any event dates and timelines, as well as proposal deadlines.
Remember, once you have your plan, don't just forget about it! It should go through regular review and evaluation and should be updated at LEAST annually. If it's not working, change it!
Resources
Stephanie mentioned a couple of fantastic resources during her presentation. Check them out!
The Fundraising Effectiveness Project
In 2006, the Association of Fundraising Professionals (AFP) and the Center on Nonprofits and Philanthropy at the Urban Institute established the Fundraising Effectiveness Project (FEP) to conduct research on fundraising effectiveness and help nonprofit organizations increase their fundraising results at a faster pace. The site contains a wealth of reports, tools, and resources for nonprofits.
Standards for Excellence Institute
The Standards for Excellence Institute® is a national initiative established to promote the highest standards of ethics, effectiveness, and accountability in nonprofit governance, management, and operations, and to help all nonprofit organizations meet these high benchmarks. Our program is a system of nonprofit sector self-regulation and replicated by state, regional, and national associations and support organizations.
The centerpiece of the Institute's program is the Standards for Excellence®: An Ethics and Accountability Code for the Nonprofit Sector. The Institute also publishes comprehensive educational resources and offers training to nonprofit organizations to help them strengthen their practices. Accreditation and recognition is available to organizations that submit to a thorough third-party review.
https://standardsforexcellence.org/
Their Fundraising Fitness Test is of particular interest! You can find that here.