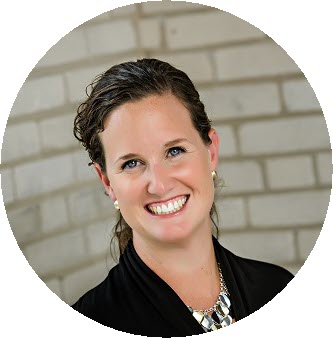 Laura Kruisenga, COO with Kennari Consulting, works with clients to build their annual fundraising programs with a particular focus on events, communications, and staffing. Laura's practical coaching style and results-oriented strategies help her clients set realistic goals and achieve measurable results. Laura has over 20 years of fund development experience and is certified in the use of several databases, including Raiser's Edge and Giftworks. When she isn't coaching clients, Laura enjoys traveling with her family, hosting theme parties, and serving in her church.
Though recurring giving isn't perhaps as magical as that title sounds, it really is an incredible tool that is widely underutilized in nonprofit fundraising. Recurring, also called monthly or sustaining giving, can be a significant source of income and a reliable source for ongoing funds. Monthly giving continues to grow in popularity, year over year, with no sign of slowing down.
Why should you focus on growing your recurring giving program?
Because many donors like doing it, it's attractive to younger donors, recurring donors tend to give 42% more in a year than one-time donors, and monthly donors renew at a MUCH higher rate than one-time donors.
Problems recurring giving solves
Donor retention continues to be a challenge for many organizations, so simply growing the number of recurring donors can dramatically impact donor attrition. Monthly giving can do more than help you attract new donors, it can help you renew donors and cultivate them to higher gifts too! Though that might not be all your problems, a recurring giving program will help with at least a few!
How to grow your monthly giving:
Brand your recurring giving program. Give it a name that fits with your organization's mission. People like to belong and feel like they are personally impacting your organization. Determine mission-centric units of service for each giving level. $10 a month provides this. $25 a month provides that. Etc.
Make sure your website is ready. Create a landing page to talk about your monthly giving club and the impact its donors are making to your organization's programs. Make sure your donation page is easy to understand with a clear and obvious recurring gift option.
Promote your monthly giving club at events. Have someone speak specifically about the program and ask attendees to join the club. An event is also a great way to launch your giving club.
Include the monthly giving option on printed materials. Most will sign up online, but don't forget to remind people writing a check or giving by credit card through the mail that monthly is an option.
Keep and manage the growth of monthly donors:
Manage the back end in your systems. Have a "recurring gift" type on the gift record. Watch for expiring credit cards and get in front of it. Get in touch right away on failed transactions.
Segment your monthly donors. DO NOT ask for a gift without already acknowledging their ongoing support.
Create a reminder schedule. Set a certain time of year or a system for asking monthly donors to increase, typically a year or two after they have given at the same level. Remove barriers for increasing and promote monthly giving at your events.
Promote monthly giving everywhere. Promote it on social media platforms, in emails, and in other organizational communications. Feature monthly donors and let them share why they give to inspire others to join them.
Give a monthly update. Send new monthly donors a welcome letter sharing a story of impact, how the monthly giving program works, and who to get in touch with if they have questions.
Thank recurring donors by highlighting the impact of their giving. Whether it's the number of program participants their gift supports each month, a specific program cost their gift covers, or a budget line item that all the monthly donors cover together, share the difference monthly donors make to those you serve! Organizations can send a sticker or bookmark as a thank you, write personal notes, email a fun picture, or find other unique ways to thank donors. Major donors are important and should be thanked regularly, but don't forget about those recurring donors who also have a very high value to the organization.
Conclusion
Spending time on increasing monthly giving will be time well spent. You don't have to do everything perfectly to get going. Simply pick a few priorities, implement them, and then commit to continually revisiting your plan. A recurring giving program won't really solve all your problems, but it sure can have a positive impact in a variety of ways!
Ready to take your recurring giving program to the next level? Download the free Radical Recurring Giving Guide today!