Every nonprofit fundraiser loves unrestricted donations. You can use them to do whatever you want. Need to fill a gap in an upcoming event? Done. Need new toner for the copy machine? Easy. Last-minute need? Handled.
Even though fundraisers love unrestricted gifts, many donors tend to prefer giving to specific programs or campaigns. When a donor writes a check or sends back a direct mail slip, it's easy for them to write in where they'd like their gift to go. But how do you handle restricted gifts on your online donation forms?
Here are some ideas!
DO include a reasonable number of restrictions
The key to building a good online donation form is making it easy to use. Remember, donors who land on your donation form are there because they've had an emotional response to an appeal. Every time they have to think too hard, make a choice, or type too long, they're less likely to donate. Your donation form needs to be as intuitive and streamlined as possible.
That includes the restriction fields on your form! It might be tempting to include a line item for each and every possible way a donor could restrict their gift. Instead, limit the possible restrictions on your primary donation form to a handful of options—think 5-6. The main goal is to have a restrictions list that's short enough that donors don't have to scroll through the options.
Note: one of the choices should always be the option to make an unrestricted gift. Use verbiage like "wherever the need is greatest" and place it at the top of your list.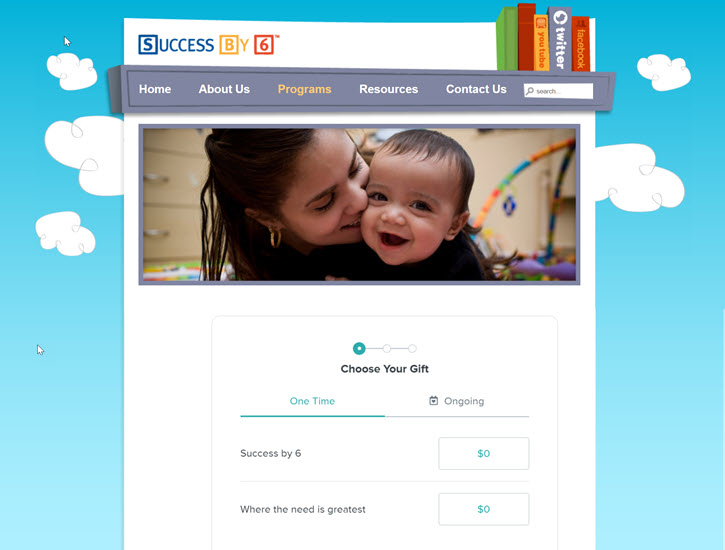 Pro tip: Look for a platform that makes it easy to enable restricted donations right on your form! Once you've set up the restrictions you want to display on your form, you can drag and drop them to arrange them the way you'd like. Make sure "wherever the need is greatest" (or however you choose to phrase it) is at the top!
DO set up complicated restrictions with their own donation forms
If you've got a program with many restriction options, it may be a good idea for you to build it its own page. As an example: pretend you're a small college with a large number of scholarship funds. If a donor wants to give to your regular form and doesn't know about your scholarship program, they may see 50 different restriction options. That's a lot to process! Making a donation form specifically for scholarship donations removes that from the majority of donors' experiences. When people land on the scholarship donation form and are asked to choose from the list of possible funds, it's less jarring for them.
Alternatively, you may want to include sub-restrictions for programs with many individual funds. In that scenario, a donor would land on your form and indicate that they wanted to give to the scholarship program. Once they've chosen that option, the form will display a drop-down containing all scholarship funds. It still complicates the primary donation form, but it's less complicated than showing ALL restriction options!
Pro tip: Make sure your fundraising platform makes it easy for you to create sub-restriction options or set up a separate page for a specific program.
DON'T use multi-restriction giving willy-nilly
First, let me explain what multi-restriction giving is (and what it looks like!). Say a donor wants to give $50, but they want to split it between several different programs. Instead of selecting a single program, they can choose to split it a few different ways. They could give $10 to your building program, $10 to your meals program, $15 to your children's program, and $15 to your general fund.
In theory, it doesn't sound too bad. But it makes the donor think—a lot—about their gift. And we know that requiring donors to think too much during the donation process is a great way to deter them from making a donation at all.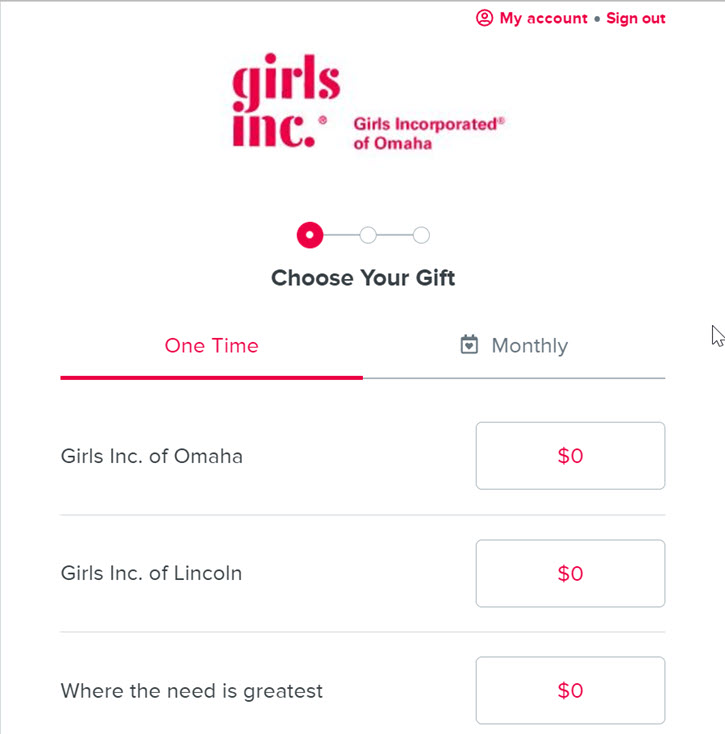 So when can you use multi-restriction giving without scaring off your donors?
If you decide to use it, multi-restriction giving is best used on donation forms that are seen by very specific people. Just as one example: if your board members donate to you regularly (which they absolutely should), you can send them a board-specific donation form. They can use multi-restriction giving to support multiple programs at once, since they (hopefully) are heavily involved in more than one program.
Pro tip: Look for fundraising software that makes multi-restriction giving available to you in your form settings to make things easier on yourself! If you want to limit that option to one donation form, you can easily clone an existing form and update the restriction options.
DON'T forget to include restriction-specific content in your receipt
Restrictions are an often-overlooked way to understand your donors. When donors make a restricted gift, they're telling you what matters to them! Make them feel great about their donation by calling out the restriction they supported and how they'll make an impact in their donation receipt.
For example, you can include special phrasing for a donor who supported your children's program. Add a couple of sentences like, "Thank you for supporting our children's program! Your gift will provide much-needed materials to our students. Because of you, students at our center won't have to worry about buying school supplies this year."
It's a small addition, but it accomplishes two objectives. One, it shows your donors that you're paying attention to the specifics of their gift. And two, it tells donors exactly how they'll make an impact in an area they care about. Making your donors feel good about their gift is the first step to great donor retention!
Pro tip: Make sure your online donation tools include customizable receipts! Then, use the "Conditional Content" option in your receipt builder to add language for specific types of restricted donations.
Conclusion
While unrestricted funds are a fundraiser's dream, lots of donors prefer to direct their gift to a certain program or campaign. Keeping these dos and don'ts in mind as you build your donation forms will help make everyone happy.
Want to learn more?
Qgiv makes it easy to set up restrictions, build new forms for complex restrictions and multi-restriction giving, and build restriction-specific receipts. Ready to learn more about online fundraising and how Qgiv's tools can help you raise more money to support your mission? Then check out these additional resources: