Across the fundraising landscape, there is broad interest in reaching prospects and donors with more inclusive, equitable, and responsible messages. Whether your donors are transactional or high value (including mid-level and recurring donors) or participatory (like event participants and volunteers), building healthy relationships with them today—and retaining them—recognizes the responsibility we all have to our constituents, our communities, and, ultimately, to ourselves.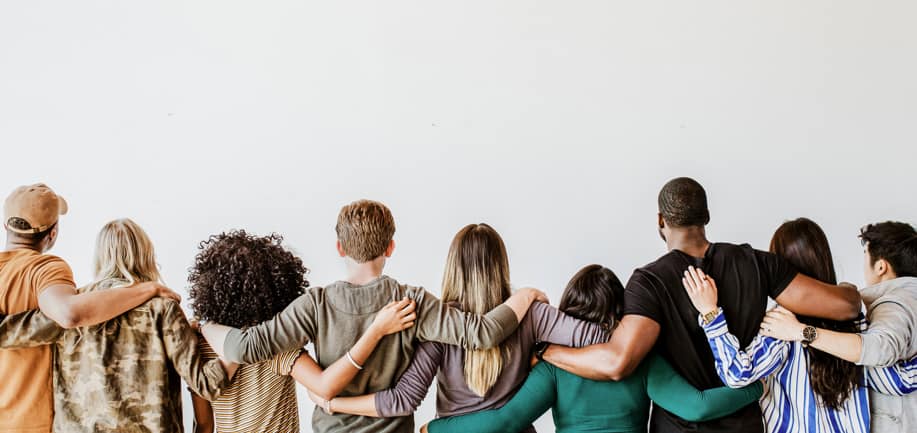 Strength-Based Messaging: A Powerful Tool
Thankfully, in recent years, new and long overdue attention has been focused on changing the way we build our donor relationships. As new thinking continues to emerge and donor positioning shifts, ethical storytelling is evolving, and a new messaging strategy, called strength-based messaging, has emerged. Understanding it and employing it is essential to creating responsible fundraising messaging.
According to Prosper Strategies, a leading nonprofit communications firm, strength-based messaging "emphasizes the strengths, opportunities and power of an individual, group, or community. It represents people positively, in a way that feels true and empowering to them."
The benefits of strength-based messaging
Strength-based messaging encourages long-term and recurring giving, rather than a one-time gift to meet an immediate need. Because it recognizes the root causes of social ills, by definition it describes a long-game issue that extends beyond solving challenges for an individual. This encourages sustained donor loyalty over time.
It paints a complete picture of the people you serve and the opportunities they can capitalize on with some help from within their community. This acknowledges your constituents' agency, or control over their actions and consequences. It also fairly places them in the context of community.
It's inherently better aligned with fostering equity because it represents people and communities the way they want to be represented, rather than reinforcing stereotypes. According to a guideline published by M+R, a useful quick test for your own messaging is to simply answer the question: If the subject of this story were to read it, how would they feel?
The challenges of strength-based messaging
Finding the balance in your story. Employing strength-based messaging doesn't mean diminishing the description of need or weakening the call to action. However, finding the balance between strength-based messaging and the description of need is not always easy to accomplish. Ideally, that balance can only be determined by testing the degree of need expressed to different donor segments (direct mail responsive donors, digital donors, recurring donors, etc.).
Finding the balance in your organization. There is, frankly, revenue risk with any sudden change in messaging. Beyond the measurable performance impacts determined by testing, organizations must determine their own risk to employ ethical storytelling as a principle (because you believe it's the right thing to do, regardless of impact) compared with using traditional response drivers that may maximize the revenue for your mission.
Ensuring you have access to the photos and stories you need to paint the full picture. The images you employ and the stories you tell paint a complete messaging composition. The building blocks you use—stories and pictures—must be authentic, resonant, and relevant to your donors. Painting a picture of equity and inclusion may be difficult to achieve if reality and aspiration do not align.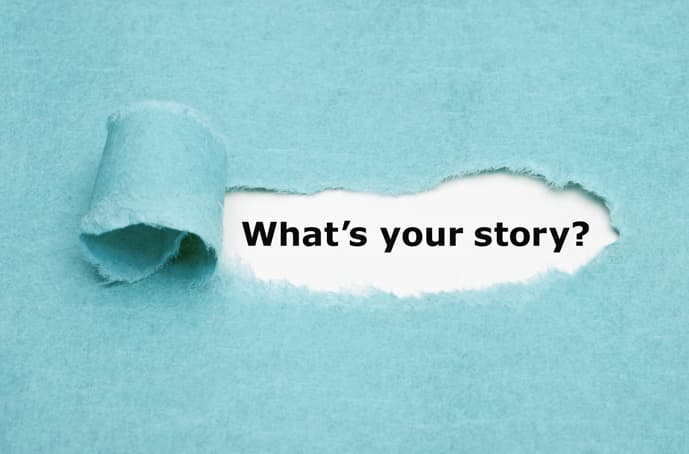 5 ways to ensure your storytelling meets these criteria:
Feeding America has done a great job guiding its network of food banks to move toward ethical storytelling and strength-based messaging in responsible and compelling ways. These guidelines can apply to all sectors of the nonprofit landscape:
Use "person-first" language. Focus on the individual, not their circumstance. This includes positioning donors and constituents as neighbors, not saviors assisting others whose attributes are not defined by the challenges they face or positioned as victims.

Example: A gift of $50 today can help a neighbor (not a hungry family) who faces food insecurity.


Describe a person by their human qualities and contributions, not the challenges they face.

Example:, Jennifer is first a mother of 3 and a musician, who is facing cancer. (She is not a cancer patient first.)


Recognize we all face obstacles and require support from time to time. Perhaps not literally the obstacles faced by your constituents, but in personal terms, it is likely you have faced the very human experience of facing problems you feel are beyond your ability to solve without help (We all have.).

Example: Bella's illness requires treatment from specialists 1,200 miles away. Like many of us would, Tom and Danna wondered how they could afford the travel costs and still care for Bella's siblings back home.


Emphasize the collective benefit of addressing the root causes of inequity. Helping those community members in need helps the community as a whole. Moreover, taking action to address and correct the root cause of the challenges our neighbors and we face is a high tide that floats all boats.

Example: Kids without hunger in their lives, like those now at Green Avenue Elementary, enjoy better focus at school, which leads to academic success, improved graduation rates, and more opportunities in our community and world.


Consider lived experience and amplify community voice. Recognize that in the traditional Organization-Donor-Constituent triad there is now a 4th component: Community.

Example: Sam came home from Afghanistan with PTSD that threatened his family, his job, and even his life. But that changed when he met Molly, a service dog your support helped train. Now, Sam is back to work, and is an active and productive member of our community in a country Sam was so proud to defend on the battlefield.
A new era in storytelling for nonprofits
Today, many fundraisers are using a new rubric for the stories we tell. One that promotes community and inclusion and defines impacted populations by the agency they have within to meet and beat their challenges, not by their deficits. One that describes the donor, the organization, and the beneficiaries working as a community which, as a whole, flourishes when any one individual (or species, or disease research, or biosystem, etc.) within that community can flourish.
As fundraisers, it's an approach that can, in one small way, help improve society but also an approach that can help us build stronger, healthier donor relationships.
Here are a few additional resources to help you better understand ethical fundraising:
About TrueSense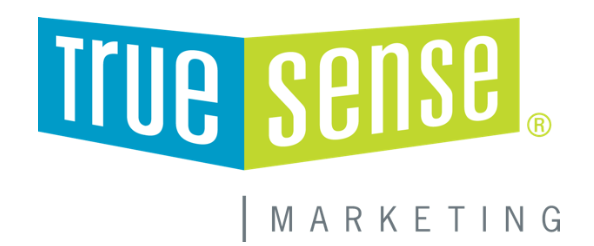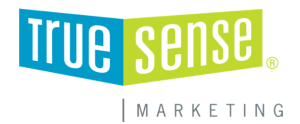 TrueSense Marketing is an omnichannel donor marketing and fundraising agency that helps nonprofit organizations deepen relationships with their donors at every level by providing insight, analytics, innovation, performance-based creative, media support and production services.
About the Author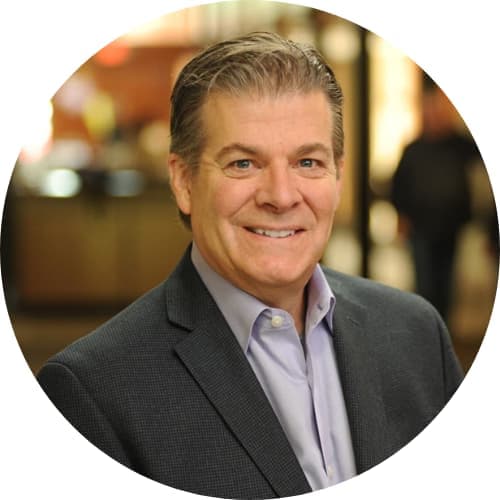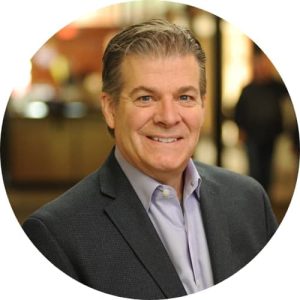 John Thompson
Chief Creative Officer
TrueSense Marketing
With over 40 years of direct-response fundraising experience, John has been privileged to lead creative strategy for many well-known clients across a variety of fundraising sectors: The Salvation Army, Feeding America, Project HOPE, Help Heal Vets, Mayo Clinic, Arthritis Foundation, American Cancer Society, National Wildlife Federation, Shriners Hospital for Children, and many others. John is active in the direct marketing industry and is a frequent lecturer and blogger.