We can't deny how much we love holidays at Qgiv. Any occasion that requires dressing up or eating (mainly eating—our love of food knows no bounds) you can bet we're going to go all out!
Luckily, Halloween involves all of the above. What we enjoy even more than our own festivities is seeing how our clients celebrate them. We've compiled a few of our favorite Halloween posts for you to appreciate just as much as we do (and maybe get some ideas of your own for next year!)
Happy Halloween!
Humane Society of the Pikes Peak Region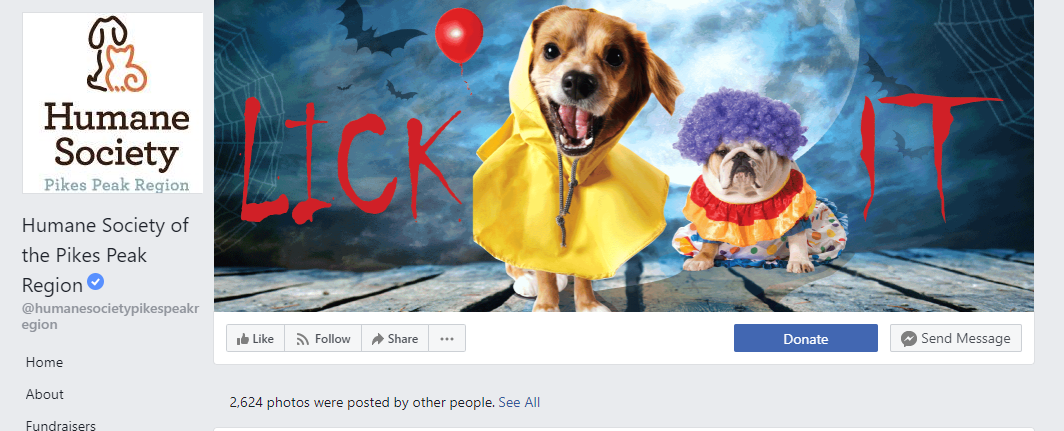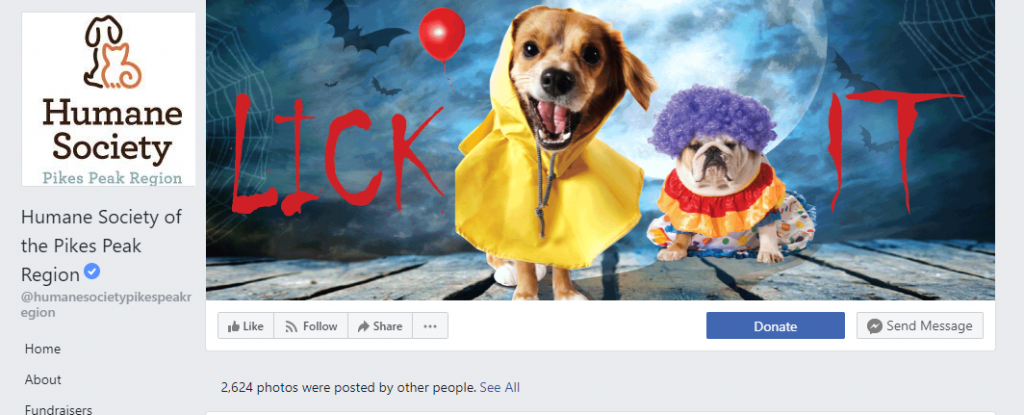 The Humane Society of the Pikes Peak Region is definitely feeling the Halloween spirit with this hilarious cover photo. It's clever and grabs the viewer's attention.
Children's National 
 
Featuring a staff member on social media is a great way to provide a human element to your organization. It tugs on our heartstrings knowing there were some happy patients seeing their doctor in a cape!
SPCA of Florida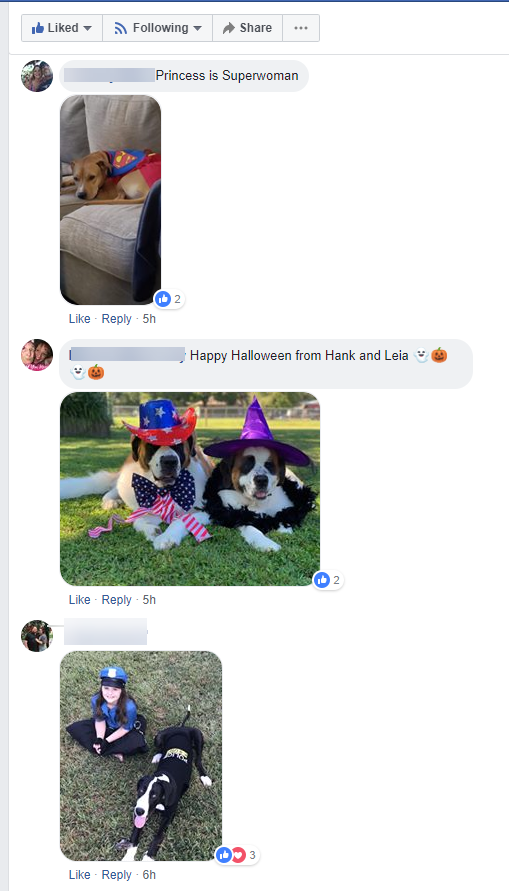 This post is great for a few reasons. Not only are there super cute animals to look at, but they used this opportunity to create social engagement on their page! It's fun AND increases visibility.
Camp Fire Sunshine Central Florida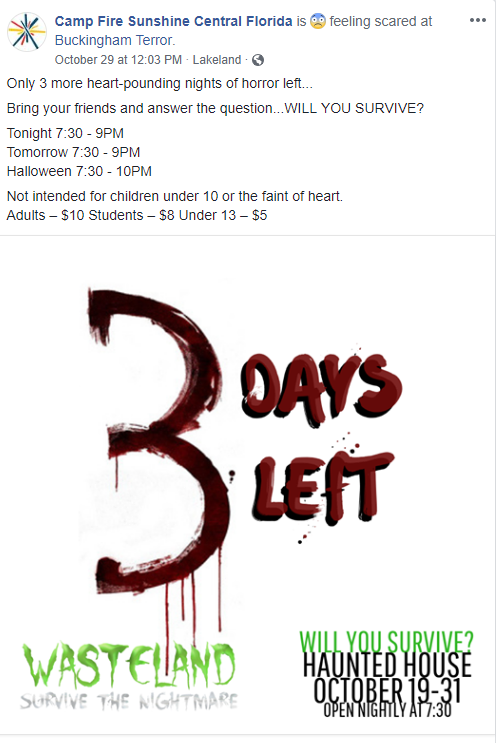 Camp Fire turned celebrating Halloween into a community event! All proceeds benefit their organization, a nonprofit youth agency.
Ronald McDonald House Charities of Greater Chattanooga, Inc.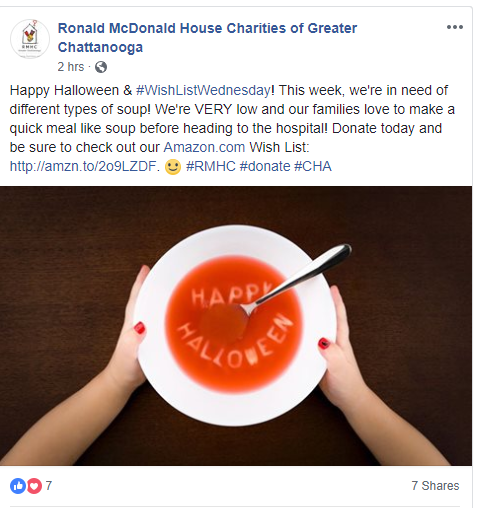 You don't always have to create an elaborate Halloween post to gain attention on social. Sometimes a simple post paired with an ask is perfect!
Learning Resource Center of Polk County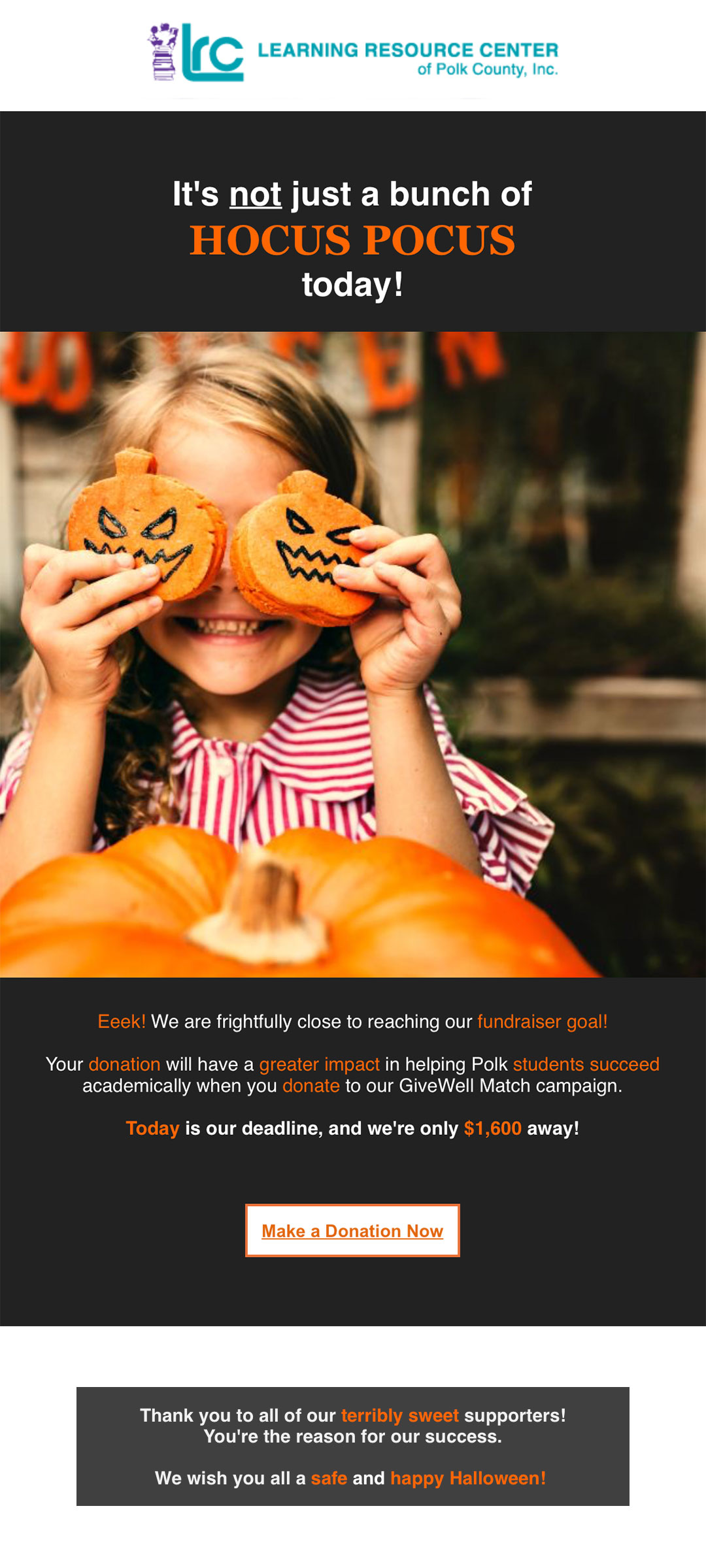 Aside from social posts, you can also send themed emails! We loved this one from Learning Resource Center of Polk County because they let donors how close they are to their fundraising goal while also thanking their supporters. Halloween wishes with a touch of donor retention—win-win!